Schumacher's Mercedes switch a 'win-win' but future Audi move possible
Joshua Challies
Stats Perform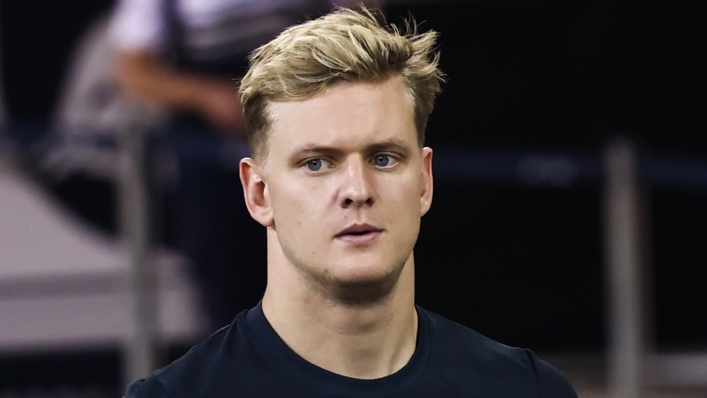 Mick Schumacher's move to Mercedes in a third-driver role is a "win-win situation", former Formula 1 driver Ralf Schumacher believes.
The younger Schumacher, son of racing great Michael Schumacher and nephew of Ralf, was left without a seat on the Formula One grid for 2023 following Haas' decision not to hand him a fresh deal – instead opting to bring in Nico Hulkenberg.
Schumacher then brought an end to his four-year allegiance with Ferrari, where he was a member of the young driver academy, which freed him up to join Mercedes for the 2023 campaign.
He will serve as an understudy to Lewis Hamilton and George Russell next year, stepping up into a racing role should either of the pair be unable to feature, and Ralf feels it is the perfect fit.
"I think it's a win-win situation for both sides," he told Sky Sports in Germany.
"One, for the team they have a great driver, if they need a replacement short term, if one of the drivers for some reason cannot drive. And the next is of course that he is now in the team where he can learn a lot, first of all through a new structure, a big structure.
"For me, I think it's a great opportunity. Because he now has an experienced team, with two experienced team-mates, and above all, for a change, a team that is happy that he is there."
A return to the grid in a full racing capacity is still the aim for Mick Schumacher and, with Audi competing as a works team from 2025, Ralf expects the German manufacturer to be interested in his nephew's services.
"He has the opportunity to develop further. He deserves and belongs a chance - actually of driving a car - but at least as a replacement for test drivers and as a third drive," he added.
"I think that's a great thing, but I could also imagine that Audi [could be interested] since there aren't really any German drivers on the market.
"But that's still a long way off from that point of view. I think where it is now it's in perfect hands and the rest will tell. The nice thing is that from the age of 24 I think he will have a great chance again, no matter where."
Tags