On this day in 2021: Russell joins Lewis at Mercedes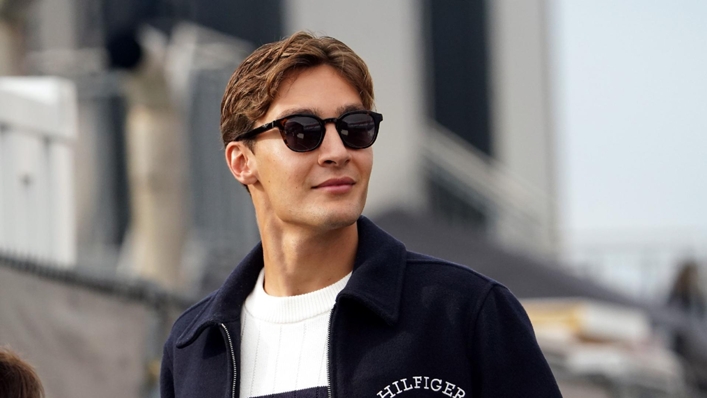 George Russell was confirmed as Lewis Hamilton's new team-mate at Mercedes on this day in 2021.
The much-anticipated announcement came after Valtteri Bottas sealed a move to Alfa Romeo for 2022.
English driver Russell, then 23, earned the switch to the Silver Arrows after three impressive campaigns with Williams.
Commenting on his blockbuster transfer, Russell said: "It's a special day for me personally and professionally.
"I'd be lying if I said I wasn't absolutely buzzing. It's a huge opportunity and one I want to grab with both hands.
"But I'm under no illusions as to the scale of the challenge; it's going to be a steep learning curve.
"I want to do my new team-mates proud. Of course, one of those new team-mates is in my opinion the greatest driver of all time.
"I've looked up to Lewis since I was in go-karts and the opportunity to learn from someone who has become a role model both on and off track can only benefit me as a driver, a professional, and a human being."
In a message posted on Instagram, seven-time world champion Hamilton said: "I want to take a moment to welcome George Russell to the team.
"I remember meeting him when he was young, dreaming of one day being a Formula One driver. I'd only just reached my own dream of becoming an F1 driver, so I know what this day means and how it will feel for him.
"He is a great example to all the kids out there that dreams do come true when you chase them wholeheartedly.
"Through hard work he has rightly earned his spot on our team. I look forward to seeing him grow as a driver with this great team and working with him to raise Mercedes higher. See you next year."
In his first season with Mercedes, Russell landed his maiden victory at the penultimate round in Brazil. He also outscored Hamilton.
Ahead of last weekend's Italian Grand Prix, Mercedes announced Russell, 25, will continue to partner Hamilton, 38, at Mercedes until at least the end of 2025.