On The Spot with Rodrigo Magalhaes: Benfica's academy guru reveals all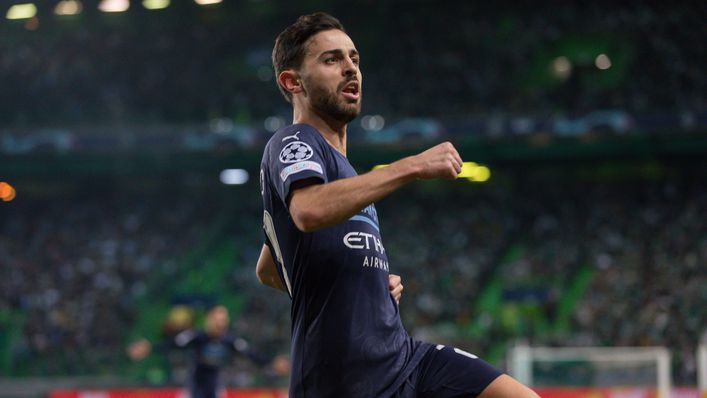 For more than a decade, Benfica have regularly produced some of the best players in Europe.
Ahead of the first leg of their Champions League last-16 tie with Ajax, LiveScore caught up with academy technical co-ordinator Rodrigo Magalhaes, who gave us a unique insight into the Portuguese club's success.
Hey Rodrigo, thanks for chatting to us. Could you start by talking about the success you have had at the Benfica academy? The likes of Bernardo Silva, Joao Cancelo and Ruben Dias all came through the club's system, as well as plenty of others.
We started with the academy in 2006 and it was a great moment for us. In the past, we didn't have fields to train on, we had sand fields and we worked in four or five different places. It was hard for us and hard for the kids because we didn't have a specific space to develop them.
Now we do with our facilities, it is like a dream for us. Since 2005-06, we feel we have the best players. With the best players and the best facilities that we have, the result is going to be fantastic. We are all proud of the way we have put players in the first team and to the best clubs in Europe.
Last season, for example, we had players that had success in the Premier League, in Spain, France, they had success in Germany. It's a proud moment for everyone that worked with those players as kids.
The academy for us was a new era for the youth and for our perspective as a club in Portugal, in Europe and we have twice been named the best academy in the world. So I think now we are sure that we are a reference [for other academies] in the world.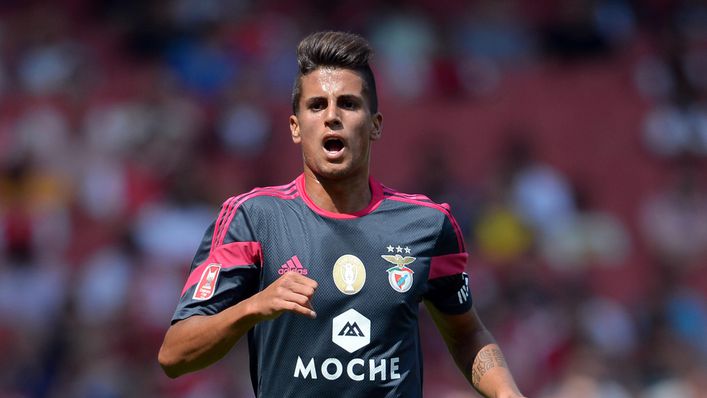 Benfica take on Ajax in the first leg of the Champions League last 16. Ajax have long had one of the best academies in the world. Did you try to emulate parts of their academy when you started with Benfica and is there any relationship with the clubs now?
We didn't have a direct connection or collaboration with Ajax. But honestly, when you look at Ajax, they were the reference in academies and in youth football since we started hearing about the process when I was young.
I'm from North Portugal and even before I worked for Benfica, I looked to the video tapes of Ajax with Patrick Kluivert, Clarence Seedorf and other top players.
The culture of development that they have in youngsters [is similar to us]. They practice other sports and they have a lot in common with us if you compare.
But it was a reference not just for us but for all academies in the world. After that we had to adapt it to us in Portugal and other academies in the world obviously have different cultures and specifics to think about.
We need to be humble to admit that Ajax was the first reference in the world for us. But they are not better than us. I need to recognise that too. If we compare the products in the last 10 years, I think Benfica has an advantage.
But we have to admit that Ajax is Ajax and was a great reference to us. I think if you go to Africa, Asia or Europe and talked to 10 people and asked about the best academies in the world, it'd be 50/50 who they choose. Five people would say Benfica, five Ajax! I am joking. Maybe six or seven would have said Ajax and the other Benfica, now it would be the other way round.
It depends on the moment and the success of both teams, or the players that they produce in Europe.
Ajax had a famous run to the semi-finals in the 2018-19 season with a team built on homegrown talent. You have previously said your dream is to see Benfica lift the trophy in similar fashion. But how much would that mean to you if Benfica could produce something similar to Ajax's run three years ago or even better?
I don't know when it will happen — but I have faith that certainly it will happen. If we have the chance to retain our best players until they are 22 or 23 years old, imagine that team.
For example, Ederson in goal, a defence of Nelson Semedo, Ruben Dias, Victor Lindelof, Joao Cancelo. In midfield you have Renato Sanches, Bernardo Silva, Paulo Bernardo — an emerging talent from our academy currently. On the wings you have Goncalo Guedes, Helder Costa and then Joao Felix as a striker.
I think they'd have a chance to win the Champions League. Honestly, I don't know what will happen but I want to see that before I die. It is a dream.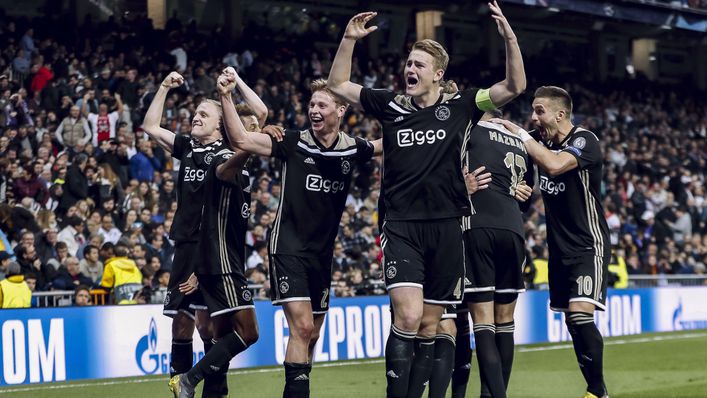 Bernardo Silva came through Benfica's academy from a young age and is currently one of the best players in the world. Tell us about his time in the academy.
The first time I saw Bernardo was when he was nine or 10 years old. At that time, he was playing seven-a-side and Bernardo was different in comparison to the other players.
He played like a winger, like a midfielder and like a forward. We played 2-3-1 structure and he played in any position. His decision-making was fantastic and his relationship with the ball was unbelievable. The ball was an extension of his left foot.
He had some problems — and that is problems in quote marks — because he didn't have the same growth as the other guys. He was an amazing player until Under-14s and then in Under-15s, 16s, 17s and 18s he had some difficulties.
We saw all the quality there but we had to wait for Bernardo to realise his potential. But when Bernardo developed strength and his physicality, it was unbelievable.
The decision-making, the chance to play in different positions — that is one of his characteristics that Pep Guardiola talks about a lot. He talks about Cancelo in that way too. The future player is the one that can play different roles in the same game.
For a coach it is amazing, you don't have to make substitutions because the same player can play like a winger, a right or left midfielder, an attacking midfielder or like a forward too. Like Lionel Messi did at Barcelona. I think that Bernardo has the same role at Manchester City sometimes.
Bernardo knows the game — his game knowledge, his decision-making, his relationship with the ball, his connection with all of his team-mates, these characteristics make him a special player.
It is fair that this season we say he has been one of the top five players in the world.
What do you think has allowed him to take his game to the next level over the past 12 months? He was always a high-class player, but he is now world class as you say.
I think he is growing up like other players. He has the maturity, the knowledge of English football, knowledge of Guardiola's ideas. I think he is at the point where he is at the top of his ability.
When you join together an amazing left foot, game knowledge, decision-making with ideas of the coach and his understanding and execution, that is the reason.
And of course he is motivated and has had no injuries. They are the factors that put him at this level.
We think he will maintain that level for 20 years? No, for the next five or six years is possible. I think and I hope that he returns to Benfica when he is playing like this!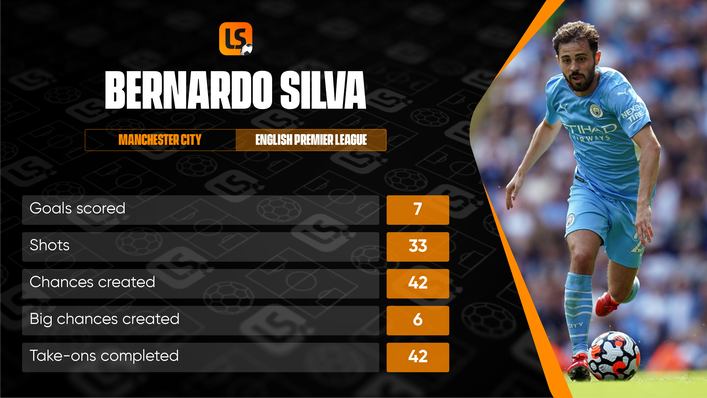 You touched on Joao Cancelo already and his adaptability to different roles. Has he always been someone who was attack-minded despite playing in a traditionally defensive role?
He plays like a winger really. He plays much more like a winger than a right-back. In Under-14s, Under-15s, we started to put him on the right and left like a winger, or right or left-back. He has an offensive mentality, he likes to bomb on and in the last third of the pitch he crosses like nobody else. He also likes to shoot on goal.
We didn't want to stop these characteristics. We needed to look to Cancelo and admit that he is a right-back, but a right-back that 20 times a game will go into the last third. He crosses and he cuts inside to the centre. His relationship with wingers and attacking midfielders is always very good. So we needed to recognise that in his game. We never cut that out of him.
We had a right-back who defended very well but attacks like a winger. For us, it was no secret. I think everyone loves him for that. It is not common as a full-back. They are amazing characteristics to have.
It is amazing because when they stop your winger, that is not a problem when you have Cancelo and he acts like a winger. He crosses from everywhere, goes inside and can shoot with his right foot, left foot. I think he's very, very strong mentally too. He is very competitive and is a special player.
You have mentioned the need to be able to play many different roles. Is that something you can teach every player or is it something that only the best players can do?
It is part of our methodology. It is not a secret to anyone.
We go from five-a-side, to seven-a-side, to nine-a-side and then to 11-a-side. For us, between six and 14 years old, the players should experiment in two or three positions. It is common for our players to have different roles and positions.
After that, even in Under-15s you can play in two positions. Then we normally put them in the positions that they have more chances to be a professional in our first team. But in friendly games, we still have the chance to give them experiences elsewhere. Even goalkeepers can player at centre-back or right-back in seven-a-side or nine-a-side. That is common for us.
We play futsal and it is important for us. It gives us a chance to contact the ball with different parts of the foot — inside and outside. The decision-making is quick, you are attacking so you have the transition quickly, then defend and attack again.
When a player collects all of those experiences it is possible for them to end up like Bernardo or Cancelo. Even Ruben Dias has played in two or three different positions. He could play as a defensive midfielder or a right-back.
For us it is normal. It is part of the long-term player development that we talked about.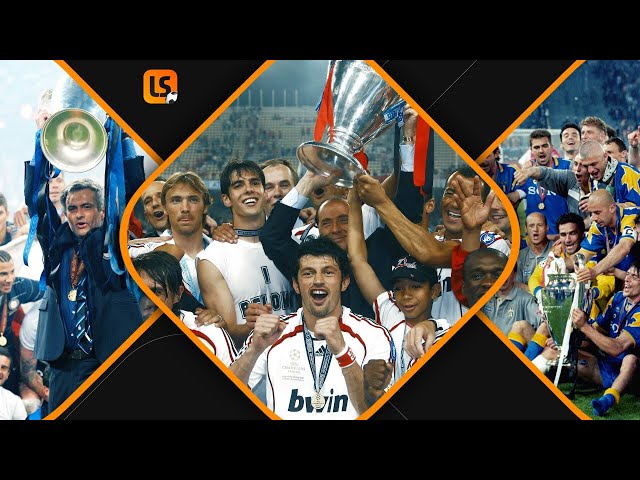 Tags