Transfer Talk: Last chance for Dele as Conte throws him unexpected lifeline
Mitchell Fretton
LiveScore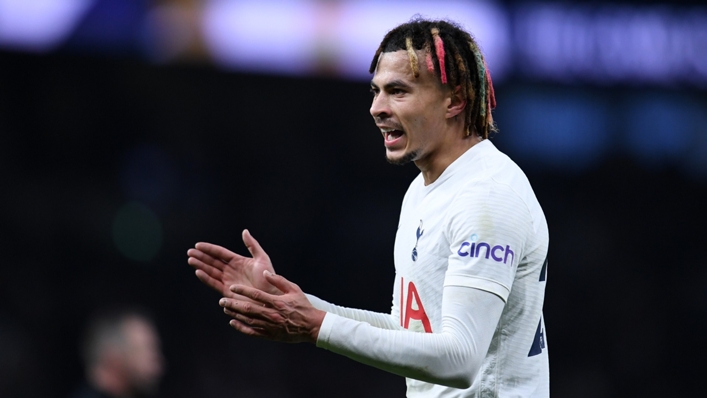 Dele Alli has found himself in the midst of transfer speculation following his lacklustre start to the season with Tottenham.
The midfielder, 25, has only featured nine times in the Premier League this term, completing 90 minutes on just five occasions.
Reports suggest Spurs would be open to letting him leave on loan in January, with West Ham and Newcastle two possible destinations.
But the Milton Keynes native impressed after being handed a surprise start against Liverpool last Sunday, indicating his time in North London may not be over just yet.
We turn the spotlight on what could be next for the England international as the January transfer window hurtles into view.
Lacking confidence
At the peak of his powers, Dele was one of the top performers in English football's top flight.
By the end of 2016-17, the former MK Dons man had racked up 22 goals in all competitions in just 50 appearances for Spurs.
When you compare that to this season's tally of just two goals — one in the Premier League and one in the Europa Conference League — it is clear to see why Spurs are considering letting him go.
A lack of game time under previous bosses Jose Mourinho and Nuno Espirito Santo undoubtedly disrupted his rhythm.
After a poor run of games, his absence from the starting XI came as no surprise to the Tottenham faithful.
And his exclusion can be explained by stray passes, unsuccessful take-ons and skewed shots becoming regular features of his game.
Despite his promising return against the Reds, a misjudged pass to Harry Kane blew a golden opportunity for the England captain to get his second of the game, which eventually finished 2-2.
If Dele is to revive his career under Antonio Conte, he will have to put past troubles behind him and cut out the mistakes — no matter how minor they may be.
Change in position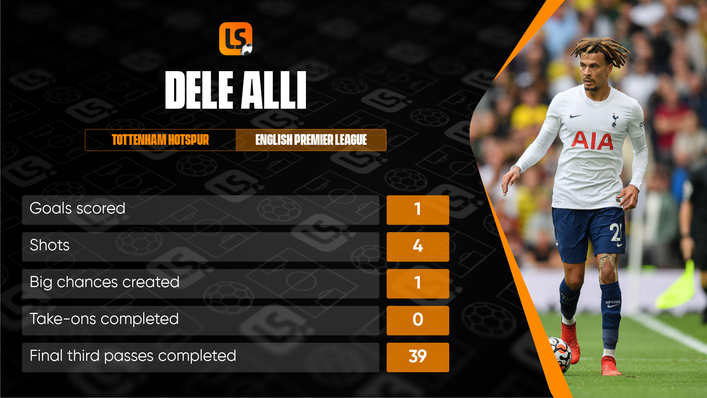 A potential factor in Dele's decline may be down to where he has been deployed.
Under Mauricio Pochettino, he played in an advanced role, tucked in behind the striker.
That allowed him to make dangerous runs into the penalty box and get in behind defenders.
It also meant he was on hand for any rebounds, tap-ins and crosses, helping him take his Premier League tally to 18 goals by the end of 2016-17.
Since Poch's departure, Dele has had to adapt to different set-ups and styles.
Mourinho favoured a 4-2-3-1 formation, with a lone striker playing in front of two wide players, leaving little room for Dele to fit into the line-up.
During Nuno's short reign, the midfielder featured seven times but was deployed in a deeper role.
Being part of a midfield three did not allow the playmaker to lurk in the final third of the pitch — ultimately limiting his goal contributions.
Revival under Conte?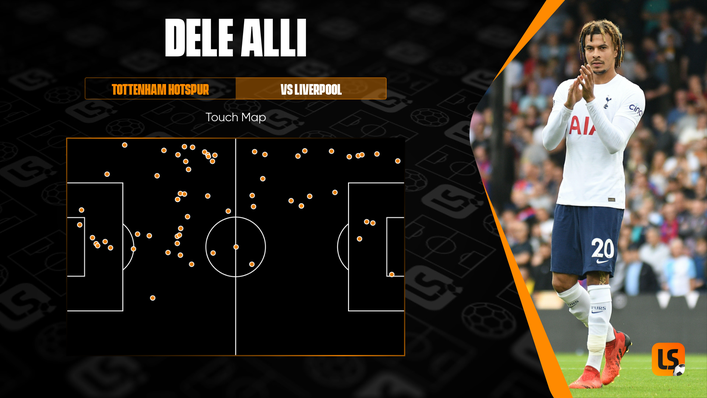 Dele was handed an unexpected lifeline by Conte last Sunday as he lined up to start against Liverpool.
Although his appearance may have been influenced by a coronavirus outbreak at the club, the Englishman performed well against one of Europe's top teams.
Despite starting in a midfield three alongside Harry Winks and Tanguy Ndombele, Dele was given the opportunity to operate high up the pitch.
His aggression and sharpness were apparent throughout the game — much to the delight of his Italian boss.
When asked about Dele's return, Conte said: "I think [it was] a good performance. I didn't have doubts about this.
"If we play with a 3-5-2, he's a midfielder who's good physically, good technique, good penetration because he can attack.
"He had chances to score but [it was a ] good performance. I know if we improve every single player, we improve the level of this team. Otherwise, it will be very difficult to be competitive."
Conte's praise will give Dele a timely boost ahead of the January sales — suggesting his Spurs career may yet be recoverable.
Moving on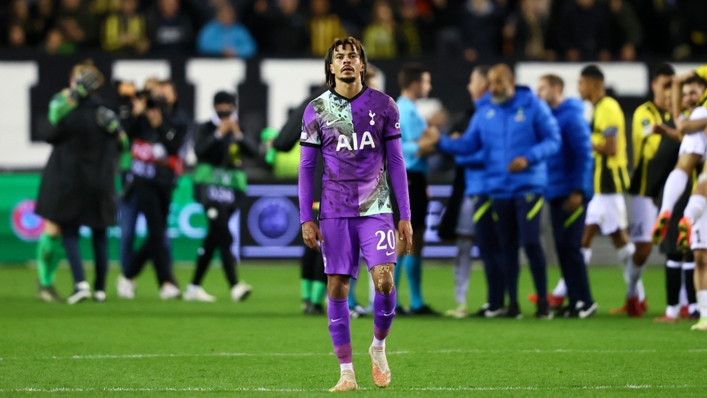 Despite those encouraging words from his manager, Dele is likely to be loaned out next month.
While many Spurs fans are calling for a permanent exit, a temporary switch move may prove to be what he needs to get back on track.
Manchester United ace Jesse Lingard made a similar move at the start of the year, becoming a loan star at West Ham.
And Dele will take inspiration from his England team-mate if he does depart next month — with the possibility of joining the Hammers himself appearing increasingly likely.
Whether a loan would be enough to save his future at Spurs is difficult to predict but the risk is worth taking.
The alternative is watching on from the Tottenham bench — something Dele will want to avoid as he aims to reignite his career.
Tags