LiveScore Daily: Today's football news in bite-sized chunks
Mitchell Fretton
LiveScore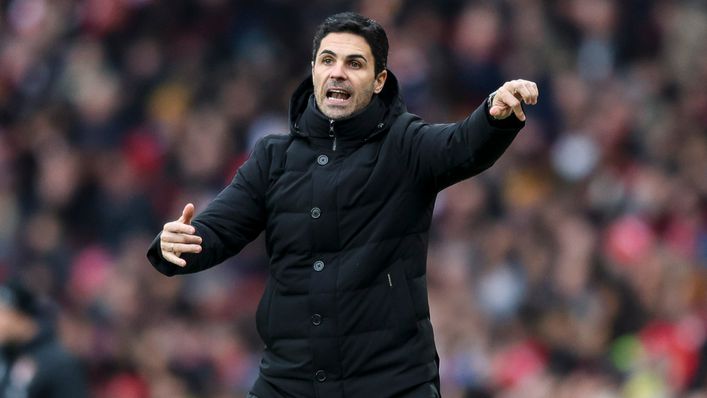 LiveScore Daily is here to deliver all the big talking points from the world of football throughout the day. Keep refreshing this page for the latest stories in bite-sized chunks.
Arteta is the benchmark
Sporting head coach Ruben Amorim has praised Arsenal boss Mikel Arteta ahead of tonight's Europa League clash in Lisbon.
Amorim, 38, will try to halt the Premier League leaders' progress to the quarter-finals.
The Portuguese manager believes the Gunners are reaping the rewards of sticking by his Spanish opposite number.
Arteta had a tough start to life in North London and went through a run in the 2021-22 season that had many Arsenal fans calling for his head.
But the Emirates outfit kept faith in their former midfielder and look on course to win their first league title since 2004.
Amorim said: "The manager of Arsenal is a benchmark.
"In our first season, we won the league then we were runners-up and we qualified for the Champions League last 16.
"This year we are struggling. Mikel Arteta was an example because he was able to withstand the pressure which is unbearable in a team in the Premier League and now he is bearing the fruits.
"It is important for fans to understand that to pick up the fruits from your work you have to wait."
Rodgers rallies behind under pressure Potter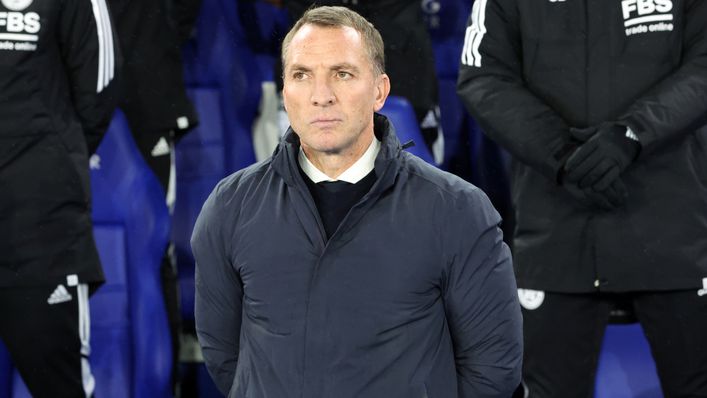 Brendan Rodgers has declared his support for Chelsea boss Graham Potter and suggests that there is always pressure on Premier League managers.
Rodgers, 50, felt the heat himself earlier in the season with Leicester struggling to kick-start their season and still remains under the watchful eye of the owners with 13 games to go.
The Foxes sit just two points above the relegation zone, but the Nothern Irishman has suggested that pressure is part and parcel when it comes to managing at such a high level.
He said: "It's part of the job but at this level the pressure is always there, I've always accepted that.
"You're not winning games, you're under pressure. When you are winning games people will try and build you up in a different way.
"It's a difficult challenge Graham [Potter] has currently of having so many players, 30-odd players, that's a real challenge to keep them all happy.
"They've got some wonderful players and he's an excellent coach. It's just time, the club has gone through a lot of change with ownership and personnel behind the scenes.
"The trouble with the top teams is that you might not get the time but I think he deserves it. The last couple of results steadies things and they'll want to progress in the Champions League.
"When you bring in so many players and so many structural changes it takes time to settle and stabilise and then I'm pretty sure he'll prove why they've brought him in."
Dyche calls for big-game mentality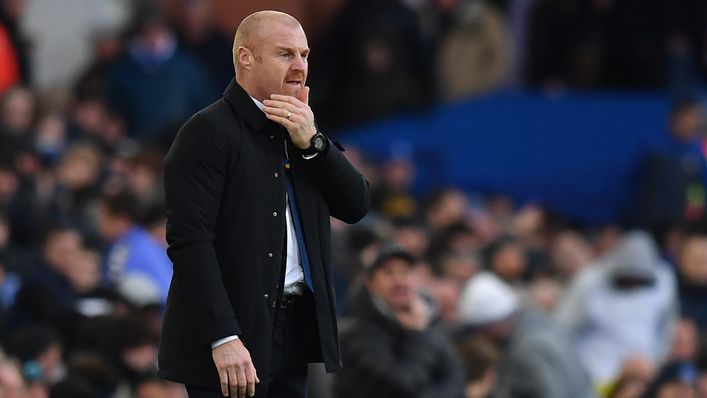 Sean Dyche has said that his Everton players must normalise a big-game mentality if they are to survive the drop this season.
The Toffees are once again at risk of being relegated from the Premier League but have shown improvement under the former Burnley manager.
The 51-year-old held no punches when speaking about the dire situation that the Merseysiders find themselves in and has called on his squad to treat every match as a must-win.
He said: "My mentality has always been that every game is must-win. When that normality comes where it's just engrained in you, that is a very useful tool to have.
"Every game, the feeling and the prep should be it is a big game and an important game. They are all big games. It's normalising that.
"In my opinion, when we get that thought process, whatever the outside deems as big or small games, you are ready. That is what I am trying to encourage the players to think like.
"A lot of these players are wise players. A lot have been in the Premier League for a long time. They know the details, that's the frustrating bit.
"We want to make sure that we don't give teams a chance to punish us with attacking play."
Gracia relying on home support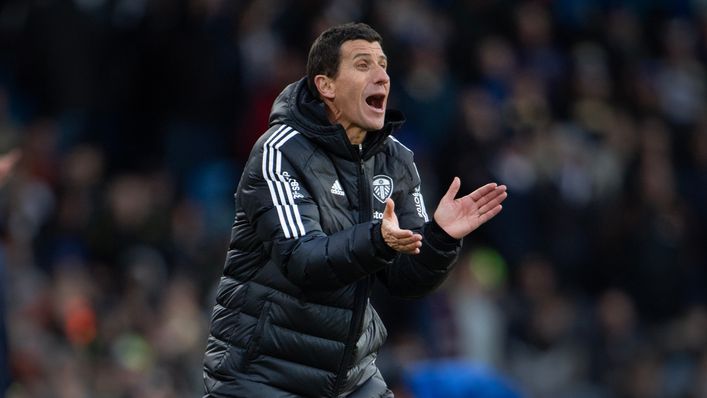 Javi Gracia is relying on the home fans at Elland Road ahead of Brighton's visit to Leeds on Saturday.
The Spanish coach sees the Seagulls as a significant threat and insists it will take a top performance for the Whites to pick up a result.
He said: "They are one of the teams playing better. Really strong attacking, I think they are the fifth-best scoring team.
"It will be a demanding game for us but we trust in ourselves and we have prepared this game well. I see the players motivated to play the next game and try to achieve the points.
"We know first that playing with our supporters is better. They helped us in the last home game, it was the difference in my opinion to win the game.
"I expect the same from the next game. Even playing away when you can see 7,000 people supporting you — I want to thank them because they are supporting a lot.
"We need the fans, they know it. It's not something about this moment it's something about the history.
"The fans were really close to this team always and at the end of this season when we need the points it's even more important for us."
Diacre dismissed by France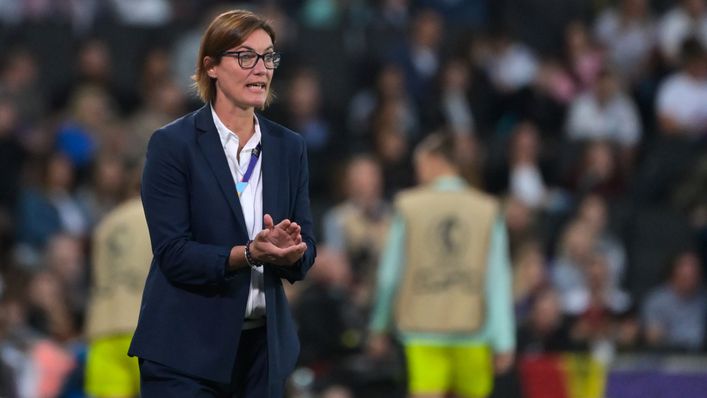 Corinne Diacre's time in charge of France has come to an end after her contract was terminated over growing unrest within the squad.
Diacre, 48, was dismissed following an "irreversible" breakdown in relations with some of her senior players.
Captain Wendie Renard, Marie-Antoinette Katoto and Kadidiatou Diani had all put their international careers on hold due to tensions with the head coach.
A statement from the French Football Federation confirmed Diacre's departure and stated that a panel had found that there had been a significant fracture in team harmony.
It went on to say: "It appears that the dysfunction observed seems, in this context, irreversible.
"In view of these elements, it was decided to put an end to Corinne Diacre's mission at the head of the French women's team.
"This change of coach is part of a new ambition led by the FFF in favour of the development of women's football and the performance of the French team, which will have to achieve high objectives during the 2023 World Cup and 2024 Olympics."
Gunter retires from Wales duties
Chris Gunter has announced that he is retiring from international football after making 109 appearances for Wales.
Gunter, 33, is currently playing his domestic football at League Two outfit Wimbledon and feels now is the right time to call it a day on his international career.
A statement released on Twitter said: "I've had the privilege of representing our great country for 15 years and it's given me some of the best times of my career and my life.
"I've always said when you can share moments with not just team-mates but friends it is even more special and I have been so lucky to share the dressing room with people who are real mates for life.
"From a young kid growing up in Wales, the dream as always to play and wear that red shirt. What not even I dreamt of was the memories and experiences it has given me and my family.
"I have tried to tell you many times how much you have helped, although it is hard to find the words to articulate. So I will just say the biggest thank you and see you soon."
Gunter's contract at the Dons expires in the summer and the Newport-born defender may find himself without a club for the 2023-24 season.
Crouch questions Conte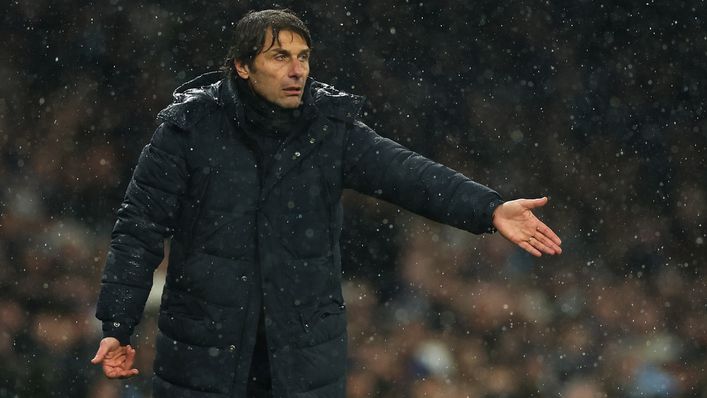 Former Tottenham striker Peter Crouch has delivered a scathing review of his old club, after Spurs crashed out of the Champions League against AC Milan.
Crouch, 42, was part of the side that knocked the Italian giants out of the competition in 2010-11 but has criticised their performance against the same opponents 12 years later.
He said: "What is the point of getting top four if you're going to perform like this in the Champions League? I get there are financial aspects to it.
"The fans would like to see an FA Cup or a Carabao Cup win — a trophy. It's been so long.
"So to play a weakened team in the FA Cup — and the reason you rest the players is for the Premier League game — and you then lose that, then you're out of the Champions League.
"You're going for top four, but what for? They haven't performed in any game I've seen here in the Champions League."
Conte must lift his players for the visit of Nottingham Forest on Saturday, knowing defeat could see Liverpool take their place in the top four.
Tags