In Focus: United need to talk about Bruno after Anfield humiliation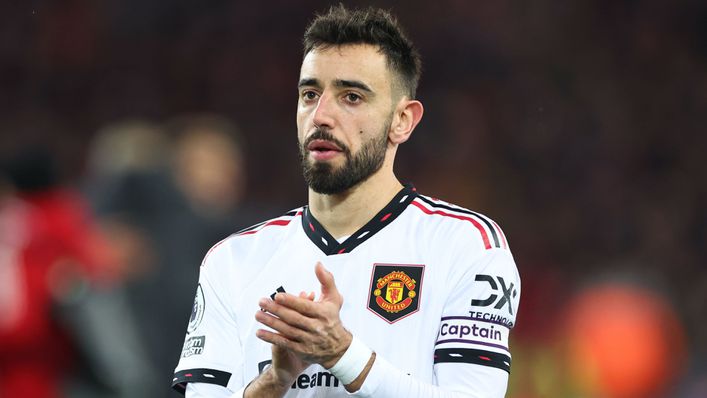 Manchester United captain Bruno Fernandes' reputation took a massive blow last Sunday.
With the Red Devils having been thrashed 7-0 by fierce rivals Liverpool at Anfield, the Portuguese midfielder was singled out for particular criticism.
The 28-year-old's performance and attitude was attacked by fans and pundits alike, including former United right-back Gary Neville.
Ahead of tonight's Europa League clash with Real Betis, we examine what Fernandes might need to do to once more endear himself to the Old Trafford faithful.
Neville verdict
When a team loses 7-0 it will never be the fault of just one individual, but Fernandes caught the eye for his particularly poor second-half performance on Merseyside.
With his team losing heavily, the skipper appeared to feign injury during challenges with Alisson and Ibrahima Konate. Later, he seemed to push the linesman and stopped tracking back.
Perhaps the biggest talking point came when it looked like he requested to be substituted, though the player later denied this claim.
Neville was particularly scathing about his display, saying: "The second half was an absolute disgrace. I'll start with the captain because you are the captain of the football club.
"Bruno Fernandes can wind you up sometimes because of the way he is, but that was appalling in the second half."
Ten Hag defence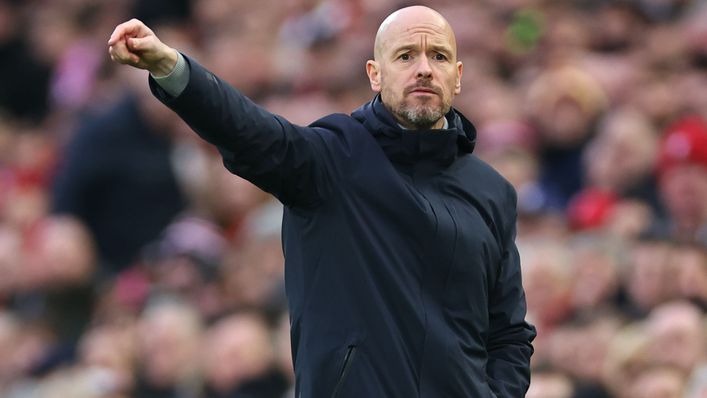 Manchester United manager Erik ten Hag came out in defence of Fernandes in his press conference this week.
When asked if his No8 would remain as captain, the Dutchman said: "Yes, definitely. I think he is playing a brilliant season and he has played a big role in us being where we are.
"He is an inspiration to the team. Everyone makes mistakes and we learn. I have to learn and he will as well. No one is perfect, everyone makes mistakes.
"He is intelligent. I'm really pleased he is our player and he is captain when Harry Maguire is not playing."
Though Ten Hag issued this defiant response, the way he has sidelined the club captain Maguire proves that he is not afraid to take such action against a skipper, if he thinks that they are damaging the team.
Rashford praise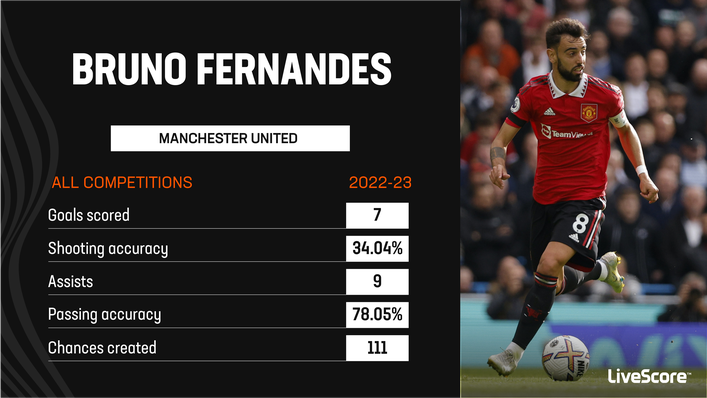 Fortunately for Fernandes, his performances have been good on the whole this season and he has played a vital part in United's revival.
The playmaker has seven goals and nine assists across all competitions and looks on course to break his tally of 10 goals and 14 assists from last term.
These numbers do not compare favourably with his output in his first season and a half, after signing from Sporting in January 2020, but United are much more of a rounded side now.
One colleague who certainly seems to value what Fernandes brings to the team is Marcus Rashford, who praised his leadership skills.
The England international said: "I think for a forward like me he's a perfect player to play with. He's been a good leader for us even when he's not been captain, which is always a good sign.
"He's helped other players become better leaders and the reality is we can't be a well-organised team with just one leader being the captain.
"I don't have anything negative to say about Bruno. Like the manager said, nobody is perfect, sometimes you want to win so bad you end up doing things a little out of character."
Trophy hunt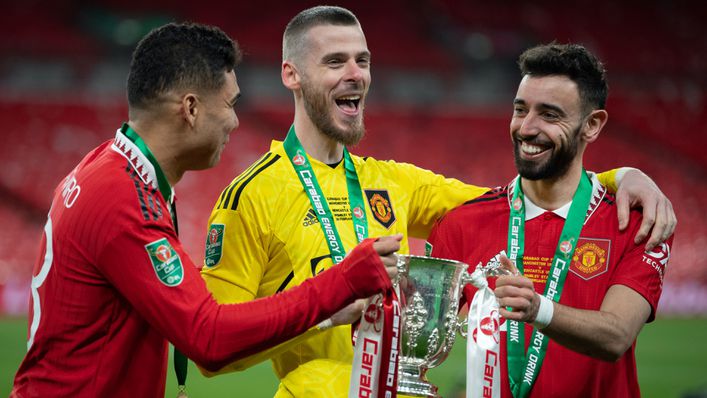 It would seem that Fernandes retains the support of the coaching staff and players at Old Trafford.
The club's fans might take longer to win over. Sunday's defeat at Liverpool was the Red Devils' heaviest loss since 1931 and the attacking midfielder bore the main brunt of the criticism.
A return to winning ways and some committed displays from the attacking midfielder might do the trick. Especially if Ten Hag's men can add more silverware to the Carabao Cup that they won last month.
After beating Barcelona in the previous round of the Europa League, United take on more LaLiga opposition in the form of Real Betis in the last 16. They are also through to the quarter-finals of the FA Cup, where they will play Fulham before the international break.
Though there are currently questions regarding Fernandes' commitment, there is much for both him and the team to play for and he could well lift at least one more trophy before the end of the season.
Tags