Talking Tactics: Where City's top-two tussle with Reds will be won and lost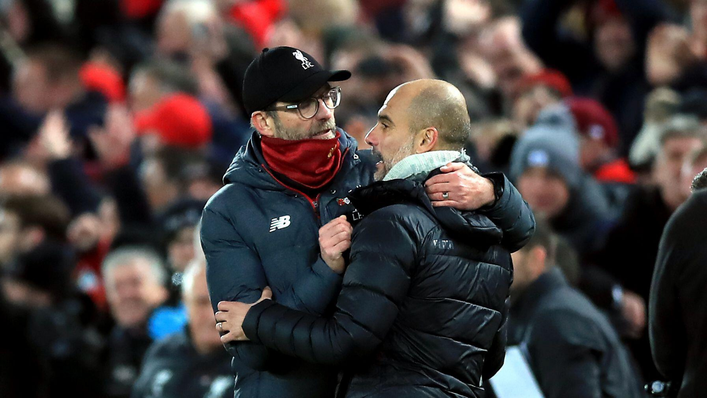 The title race could be decided today as Manchester City host Liverpool.
When these two collide there is usually silverware on the line and they have dominated the Premier League for the last four seasons.
Having reeled City back to within a single point, Jurgen Klopp's side now face the Citizens in the league before meeting in the FA Cup semi-finals six days later.
Ahead of what is sure to be a memorable game at the Etihad Stadium, we look at the tactical battles that will decide this potentially pivotal clash.
Trent vs Joao
Trent Alexander-Arnold and Joao Cancelo are not just two of the best full-backs in the Premier League — they are two of the best players in the world.
Whether overlapping on the right or dropping into midfield from the left, Cancelo can play a range of roles and excels in them all.
No Premier League full-back has averaged more shots (2.19 per 90 minutes) than the Portuguese this season, while his five assists put him behind only three others — one of whom is Alexander-Arnold.
Alexander-Arnold is one of the most creative players in world football and that he does all of this from the right-back position makes it all the more impressive.
The 23-year-old has rebounded spectacularly from questions about his form last year and has racked up 11 Premier League assists for the Reds.
Furthermore, no full-back can better Alexander-Arnold's three chances created — 0.62 of which are big chances — per 90.
Going head-to-head down the same flank, this could be a seismic clash.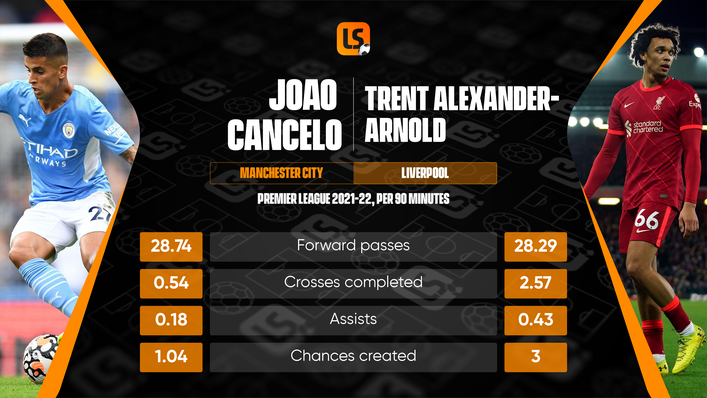 Breaking with tradition
Talk prior to the season centred around whether City would sign Harry Kane.
Instead, Pep Guardiola's side have maintained their position as one of Europe's best without a traditional No9.
The same can be said of Liverpool, meaning the two best teams in England operate without a typical centre forward.
Sadio Mane has done the job for Liverpool recently, while Phil Foden, Bernardo Silva, Kevin De Bruyne and Raheem Sterling have shared the role at City.
Perhaps the most orthodox strikers at both clubs are Brazilian duo Roberto Firmino and Gabriel Jesus.
But even then, Firmino regularly drops into midfield to help with the build-up play and Jesus is also used out wide.
Guardiola vs Klopp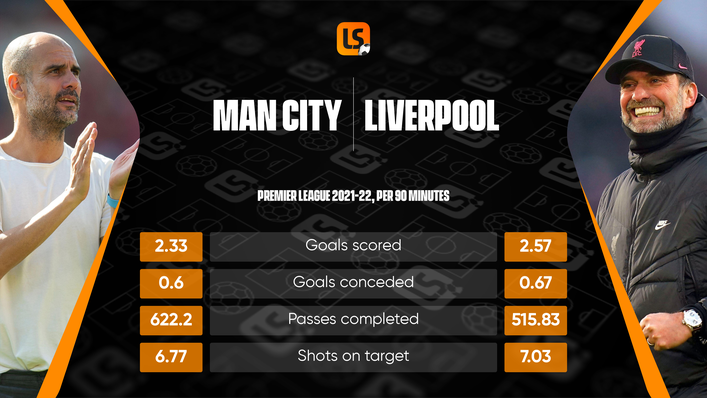 Despite being domestic and continental rivals over the last few years there is a mutual respect between Guardiola and Klopp.
In 22 meetings between the two, both men have come away triumphant on nine occasions.
Klopp said of City last week: "I couldn't respect it more what they are doing.
"I like watching them. I cannot say I love a lot of opponents or competitors, but I really like watching City.
"They make it really difficult. They make the pitch big in moments. They make the pitch small in the right moments.
"But the good thing is we are not too bad as well. So that helps, obviously, to keep us in a good distance at least."
Meanwhile, Guardiola believes the two teams' quality has benefitted the Premier League.
He said: "What is sure is that Liverpool and City in the last years, we have raised the bar.
"We have raised the targets the Premier League had before. We have pushed each other a lot and I think the other teams have realised they have to push more to chase us."
High lines
No team in Europe has caught the opposition offside more than Liverpool.
Their high line also makes them compact which helps them press more intensely. There is always another player following up should their opponents beat the first line of the press.
City's high line is more about possession and build-up play. They often step into midfield to help circulate the ball, drawing their opponent out of shape.
The compactness caused by these defensive lines can make games between City and Liverpool the most frantic and entertaining spectacles the Premier League has to offer.
Gloves are off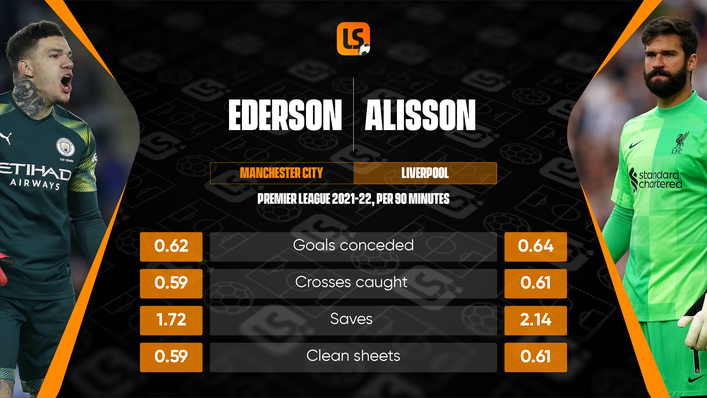 Behind every high line is a goalkeeper who does more than save shots.
Ederson and Alisson are friendly foes both at club and international level, where they compete for Brazil's No1 jersey.
Alisson has become the king of one-on-ones for Liverpool, making himself big and positioning himself well when opposition strikers manage to breach that defensive line.
No top-flight keeper has regained possession in the defensive third more times than the Reds stopper (2.11 per 90).
He is also a good passer but his opposite number may have the edge when it comes to distribution. Ederson completes a league-high 88.48% of his passes.
Few players can hit an accurate ball further than Ederson, which may be useful against the Merseysiders' high line.
He is almost like a midfielder who plays in goal and is perfect for Guardiola's possession football.
From back to front this will be a tactical battle pitting the game's best managers and best players against each other.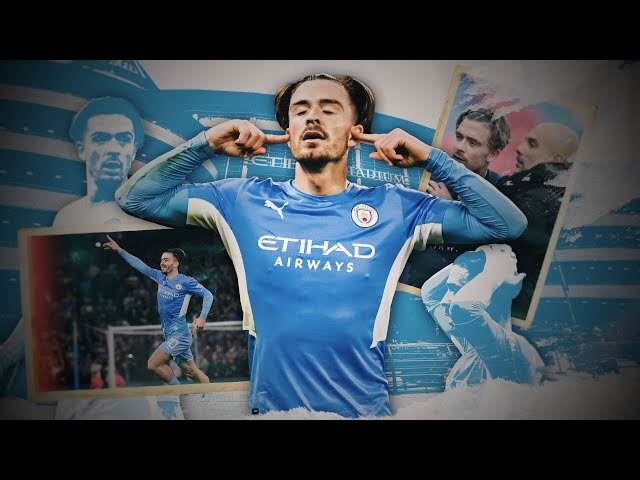 Tags