Joleon Lescott column: All eyes on title showdown at the Etihad
Sunday's clash of the titans between Manchester City and Liverpool is more likely to prove decisive if City come out on top.
A four-point cushion would be hugely significant at this stage of the campaign as it's tough to see Pep Guardiola's men slipping up twice in their final seven outings.
On the other hand, a draw or a win for the Reds keeps the gap between the pair at a one-game margin. Still an advantage, of course, but nowhere near as significant.
Rarely have we seen title contenders come into a game of this magnitude so evenly matched.
From the managers right through to the players, there's an immense level of respect between the two groups and that means tweaks will be made tactically.
One thing we have seen from City in previous meetings is a reluctance to play as short from the back due to the intensity of Liverpool's press.
To minimise the chance of a mistake, they may go a bit longer beyond that first block. We've seen it at Anfield in the past but you wouldn't be surprised to see it happen again this weekend.
Liverpool will adjust in certain areas, too. Their full-backs normally play so high but they are coming up against a side who are equally capable in that position, so they may need to be a little more cautious.
However, I'm not sure either of these sides ever set up to draw a game!
Forward thinking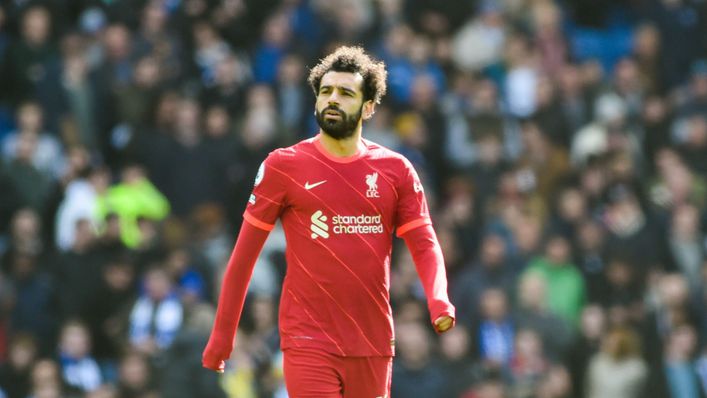 These occasions tend to lend themselves to the big players and it wouldn't be a surprise to see Mohamed Salah back on the goal trail after drawing blanks in his last three outings.
What Jurgen Klopp said about him needing a bit of time to settle after that tough stint away with Egypt is interesting, given how close the German boss is to his players.
I don't doubt that defeat has had an impact on Salah. There was a lot of pressure on his shoulders and these things can take time to recover from.
If there was ever an occasion for him to put those troubles behind him, it's this game.
Who will occupy the Reds' other two forward positions remains a conundrum.
Sadio Mane is assured of a place, in my opinion. But take your pick out of Diogo Jota, Roberto Firmino and Luis Diaz for that third starting spot.
Diaz impressed against Benfica and I think Klopp is already a big fan, while in terms of a goal threat, you'd have to say Jota has shown himself to be the most reliable.
Yet Firmino is someone who can get the best out of those around him, allowing the likes of Salah and Mane to push higher up the field.
It's a real headache for Klopp but not exactly a bad one to have.
Keys to the City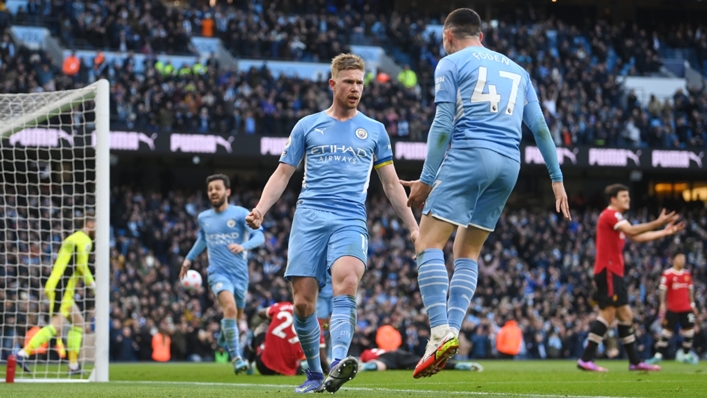 Phil Foden's cameo proved pivotal in midweek against Atletico Madrid and I think he's an absolute certainty to start against Liverpool.
To be honest, he'd have been starting regardless. In recent meetings between these two clubs, Foden has been as influential as anyone.
He netted in the 4-1 win at Anfield last season and was on the scoresheet again in October, showing he can be that difference-maker on the very biggest occasions.
Meanwhile, the man he set up in midweek, Kevin De Bruyne, is another big-game player who City can count on to produce when it matters.
I actually think De Bruyne's all-round performances were more impressive earlier in the campaign. But Pep had a conversation with him about his goal contributions a few months back and it's clearly done the trick.
That makes it sound simple, but it isn't. What the Belgian has done is adjusted the way he approaches games to deliver more decisive moments in the final third.
He's a phenomenal talent and whatever positions he's taking up, it's always a joy to watch him play.
Joleon Lescott's Premier League Matchday 32 predictions
Newcastle vs Wolves (Friday, 8pm, Sky Sports)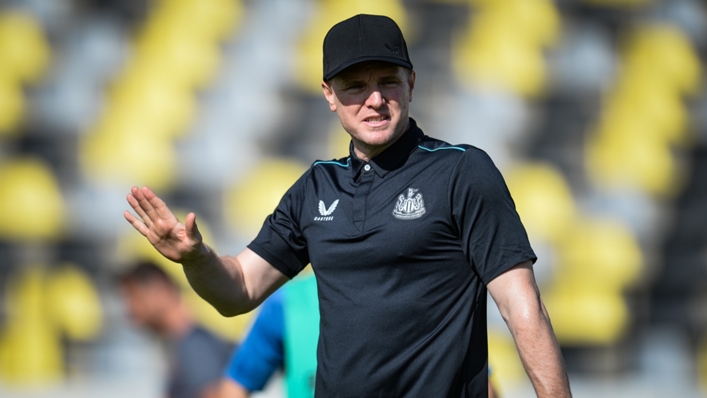 I've got to go for a Wolves win here. Newcastle probably see this as winnable but I still think Bruno Lage's men are more settled and confident in their approach than the hosts.
Everton vs Manchester United (Saturday, 12.30pm, BT Sport)
Confidence is low in both camps but you'd have to say United possess the greater quality players. In some ways, not having to be on the front foot may suit Everton but the visitors feel the most likely winners.
Arsenal vs Brighton (Saturday, 3pm)
Monday's defeat at Crystal Palace was a damaging one for Arsenal but it's all about how they respond. Brighton continue to struggle and don't seem to have the ability to make a game ugly, which suits the Gunners.
Southampton vs Chelsea (Saturday, 3pm)
I didn't see that Chelsea result against Brentford coming and with Spurs and Arsenal now only five points behind them, things could get a little nervy. Southampton are not to be taken lightly and I can see another upset!
Watford vs Leeds (Saturday, 3pm)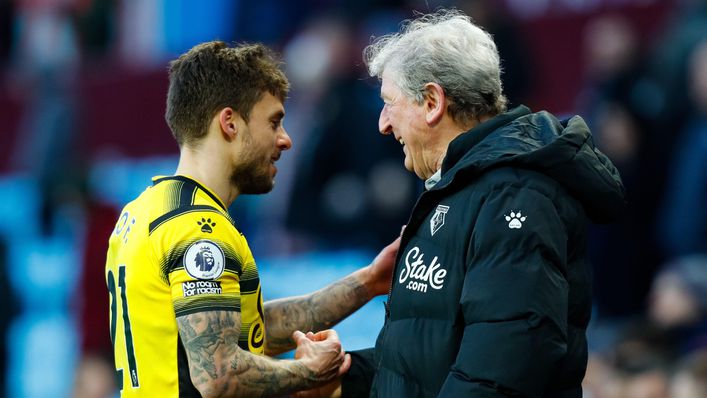 A must-win for Watford if they want to stay up this season — and I can see them doing so. Leeds' new approach is a little bit more predictable and Roy Hodgson will be prepared for that.
Aston Villa vs Tottenham (Saturday, 5.30pm)
This should be a good game. Antonio Conte's really getting through to his players at the moment but Steven Gerrard will be desperate to put an end to Villa's bad run. I expect a response from his players.
Brentford vs West Ham (Sunday, 2pm)
This is a potential banana skin for West Ham. Brentford are playing with freedom as we saw last week at Stamford Bridge, which makes them dangerous.
Leicester vs Crystal Palace (Sunday, 2pm)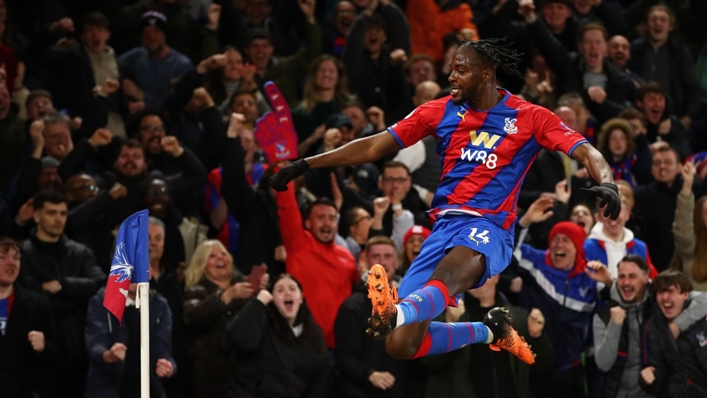 It's funny really. These two teams arrive level on points but one is perceived to be having a much better season than the other! A tight contest in store but I'll lead with my heart like last week and go for Palace.
Norwich vs Burnley (Sunday, 2pm, Sky Sports)
If you're Burnley, this feels like a must-win fixture but the pressure they will be feeling compared to a Norwich side resigned to the drop could be key. I actually fear for the Clarets in this one.
Manchester City vs Liverpool (Sunday, 4.30pm, Sky Sports)
No result would be that surprising in this one, would it? Two outstanding sides and I feel entertainment is guaranteed regardless of how many goals we get. Sorry, I'm going to sit on the fence!
Joleon Lescott was speaking to Matthew Hill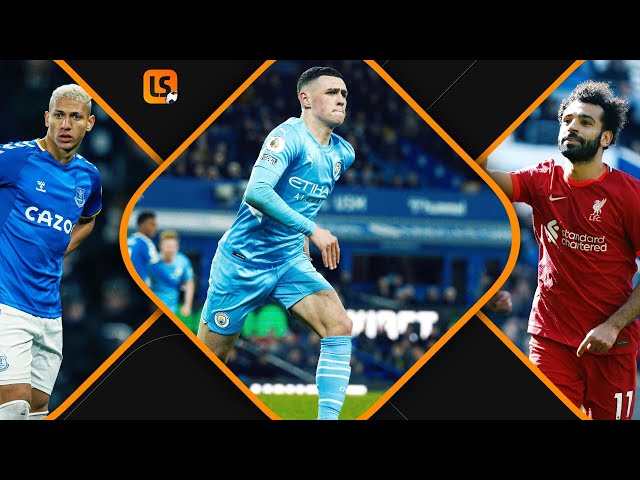 Tags