In Focus: Willock's no average Joe but his Arsenal future is unclear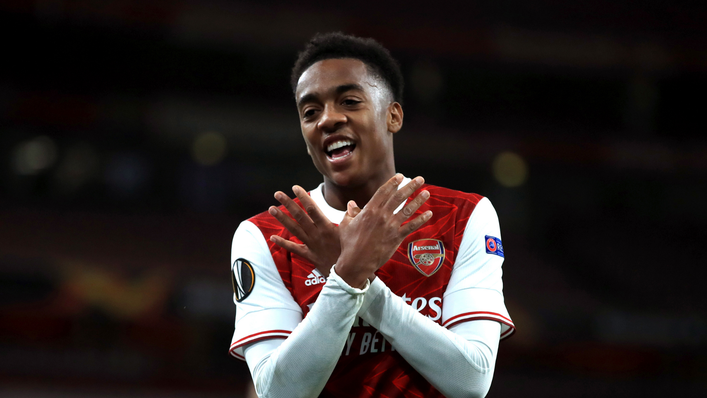 Arsenal are facing a dilemma over Joe Willock's future.
The 21-year-old prospect surpassed all expectations while on loan at Newcastle last season and his stock has never been higher.
With a wholescale rebuild on the cards at the Emirates Stadium this summer, selling the £30million-rated midfielder to raise much-needed funds is an appealing option.
But are the Gunners letting a potential star of the future slip through their fingers if he departs?
Goals galore
Goalscoring midfielders are hard to come by and Willock has proven his pedigree when it comes to consistently finding the net.
The academy graduate struck eight times in only 14 Premier League games while on loan at St James' Park for the second half of last season — an impressive average of 0.73 goals per 90 minutes.
While it is a relatively small sample size, only Kelechi Iheanacho (11), Harry Kane (11) and Gareth Bale (10) scored more top-flight goals after Willock made his Magpies debut in early February.
The England Under-21 international's efforts in the Europa League for Arsenal earlier last season also added to his reputation as a fine finisher — he scored three times in just five appearances.
Hot streak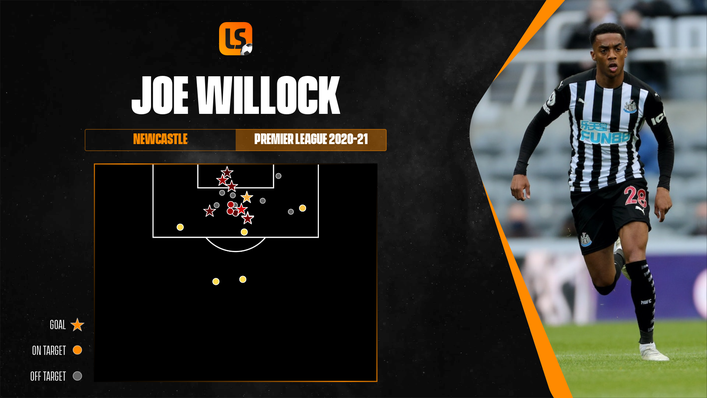 The danger with making a judgement based on so few games is Willock's form at Newcastle could simply be a lengthy hot streak.
The Waltham Forest-born star's expected goals (xG) for last season would certainly support that belief.
Despite averaging the aforementioned 0.73 goals per 90 for Steve Bruce's men, Willock's xG per 90 was only 0.33 by comparison.
While there is the possibility he is just an exceptional finisher, it is more likely his goal return will drop to a more realistic level over a longer period.
A change of heart?
Willock did not appear to feature in Mikel Arteta's plans prior to his spell in the North East but the Arsenal boss may be reassessing the situation.
Speaking after last week's friendly defeat to Hibernian, he said: "Joe is part of our plans. He's our player and in the time he is here we will try to make the most out of him.
"He had a great experience on loan. He was, I think, one of the most important players for their survival."
But while the midfielder may take encouragement from Arteta's words, it is far from a guarantee of first-team football.
Opposite number Bruce, meanwhile, is desperate to bring Willock back to Tyneside.
He said: "Until Arsenal make a decision — a bit like all the big clubs, they have a look over pre-season — we'll keep monitoring and badgering away.
"We'd love to do something but it's Arsenal's call."
Unsuited to the system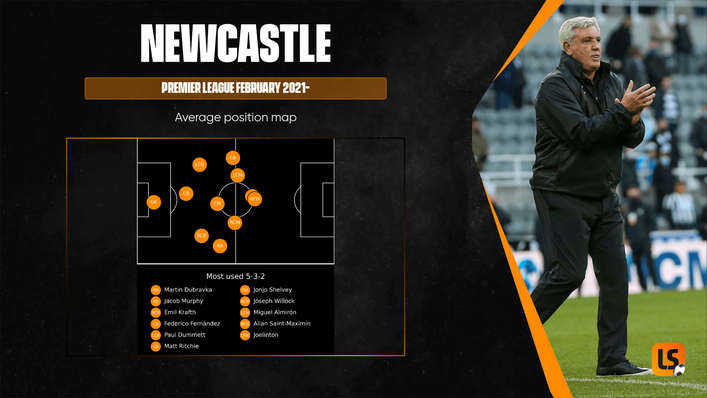 One of Willock's biggest issues is he does not offer a great deal to the team other than attacking the ball from deep and scoring goals.
That makes him unsuited to play behind the striker in Arteta's favoured 4-2-3-1 formation, where the Spaniard prefers an accomplished passer to link up play.
Emile Smith Rowe's new contract and the club's search for another playmaker make it even less likely he will be deployed in an attacking midfield role — but Willock is equally unsuited to playing deeper in a double pivot.
He performs best as the most advanced player in a midfield three — that is how he was utilised in Steve Bruce's 5-3-2 at Newcastle — but it is unlikely to be an option under Arteta.
Buy low, sell high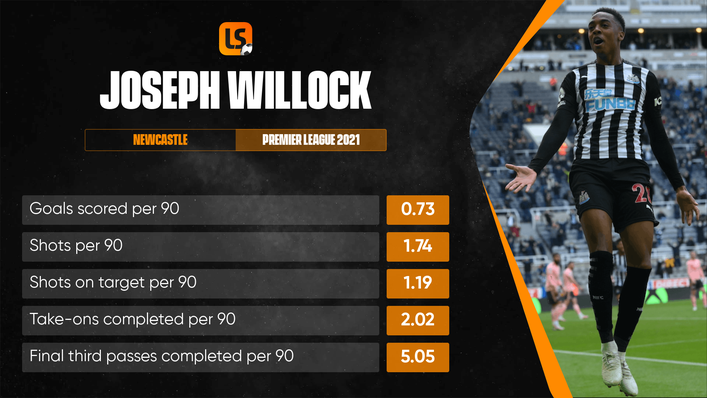 There is a clear change in transfer strategy at Arsenal this summer as the club look to recruit younger talent that can improve over time and be sold on at a profit.
The Gunners have been notoriously bad at maximising value in the transfer market, only looking to offload players when they are past their peak or out of favour.
That needs to change and Newcastle's interest in signing Willock offers the perfect opportunity for a fresh start.
Arsenal should sell him while his price is at its highest, rather than waiting until he has been reduced to a squad player next season.
Tags