In Focus: Outcast Abraham is set to escape his Bridge of sighs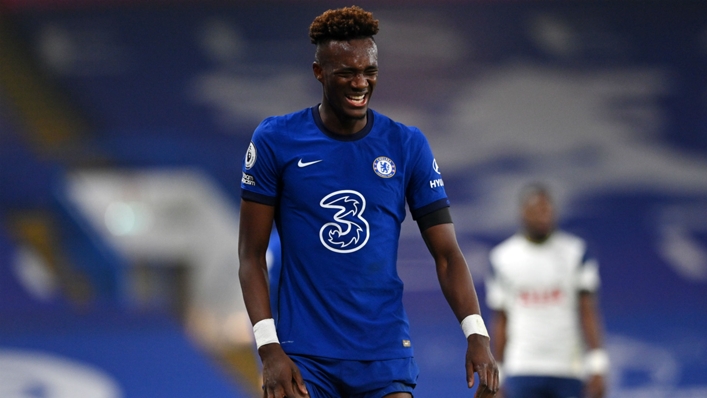 It is safe to say Tammy Abraham brought an end to the No9 curse at Chelsea.
The academy graduate scored 21 times across two Premier League seasons and has averaged a top-flight goal every 155 minutes for the Blues.
But even that still might not be enough to save his career at Stamford Bridge.
According to reports, Thomas Tuchel is eager to move Abraham on this summer — so where has it all gone wrong for the England man?
Getting off on the wrong foot
Sometimes, a manager is just not keen on a player and Tuchel's plans do not appear to include Abraham.
The Chelsea boss did briefly try to use the striker but with little success.
Speaking back in April, the German said: "If you look at the data, you will say, 'OK, he's the top scorer'. If you look at the data since I am here, it will maybe tell you a different story.
"Tammy has had a bit of a rough time. He was twice substituted for tactical reasons at half-time. He didn't have the impact he demands from himself and we wish for him."
With the European champions reportedly keen on Borussia Dortmund star Erling Haaland, it is difficult to see how Abraham fits into the squad this season — even after the departure of Olivier Giroud to AC Milan.
A unique profile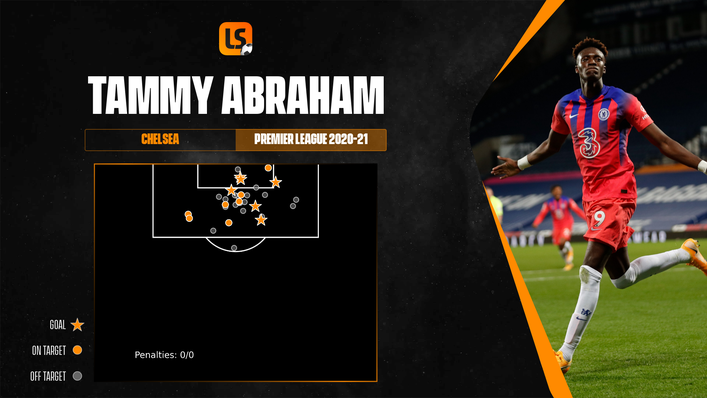 Abraham is a bit of a throwback. He is an old-fashioned No9 and a penalty-box prowler.
As you can see from his shot map, the 23-year-old took just one shot from outside of the penalty box last season and the majority of his efforts arrived from 12 yards or closer.
He is exceptional at getting into high-quality areas, as highlighted by his non-penalty expected goals average of 0.56 per 90 minutes.
Compared with strikers across Europe's top five leagues over the last year, that return puts him in the 92nd percentile for this particular metric.
Abraham is not going to be running the channels or dropping into midfield to start attacks — but why would you want him to?
Despite being relatively young for a striker, his movement and reading of the game are that of a seasoned pro.
A focal point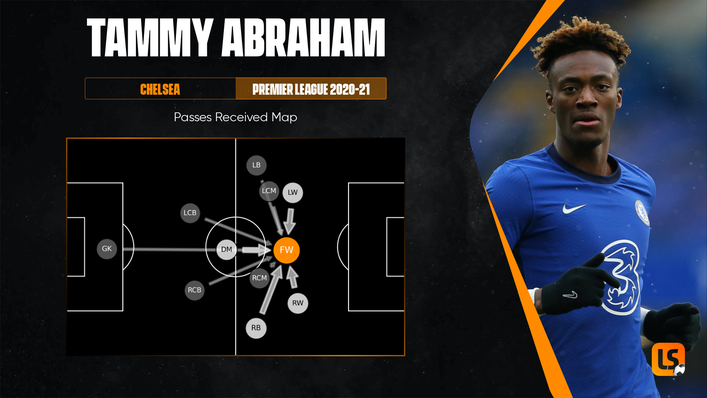 Abraham allows Chelsea to be direct and is also technical enough to link with their wide players.
This sort of role is rare in the Premier League. But for those looking to operate in that style, there are few better than Abraham on his day and he is only going to improve with age.
The former Aston Villa loanee is a final phase player — he comes alive in the box.
Elsewhere, he is not particularly involved, averaging just 17.84 passes per 90 last season.
Abraham knows what his strengths are and does not try to be something different. Those sorts of players are invaluable in the current game.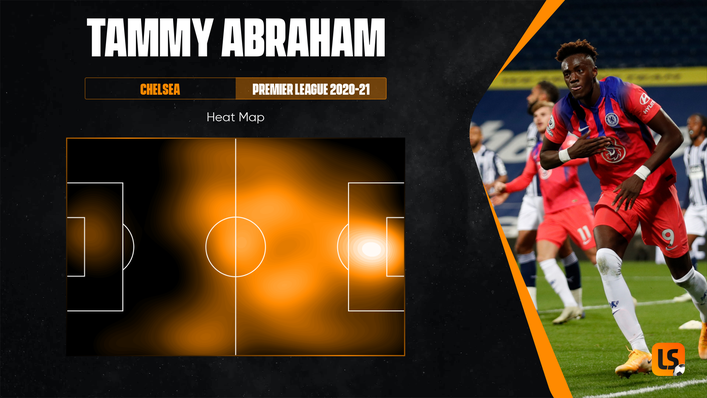 Where might he end up?
According to reports, West Ham and Arsenal are interested in the £40million-rated striker.
The Hammers are yet to bring in a replacement for Sebastien Haller after his departure to Ajax in January, while the Gunners are in the market for a long-term No9.
Borussia Dortmund were mooted as potential suitors, though that would be tied to the future of Haaland.
There has also been talk that Aston Villa might bid to lure him back to Villa Park after his successful spell in 2018-19. And prior to the signing of Patson Daka, Leicester were believed to be keeping tabs on Abraham.
Earlier in the summer, he was also tentatively linked with a move to Tottenham.
The best fit
Stylistically, West Ham and Abraham appear to be the perfect match.
The Hammers are direct in possession and had great success last season with runners from midfield.
That would marry up well with his strengths as a centre forward and he would also not have to tweak his game too much.
But Arsenal are believed to be the favourites, so it will be interesting to see how Abraham adapts to a more possession-based team in something of a false-nine role at the Emirates.
Tags