In Focus: Why Junior could be one Ell of a signing for Leeds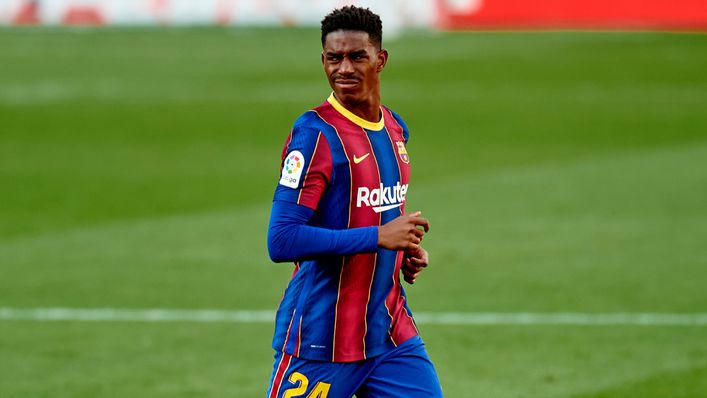 Leeds may have already 'won' the transfer window after securing the bargain buy of the summer.
Marcelo Bielsa's men reacted quickly to losing Ezgjan Alioski on a free by exploiting Barcelona's current financial predicament — picking up flying full-back Junior Firpo for just £13million.
The 24-year-old was one of the most in-demand defenders prior to his move to the Camp Nou in August 2019.
And he could once again become a force of nature under the watchful eye of Leeds boss Marcelo Bielsa.
The Leeds system
Bielsa's style impressed neutrals during his debut campaign in the Premier League.
Leeds' aggressive approach, with and without the ball, saw them finish just six points off Europa League qualification.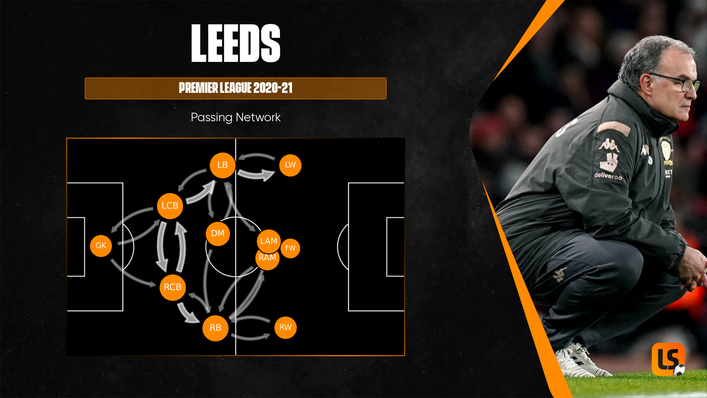 As highlighted in the passing network map above, the left-back in Bielsa's side sees a lot of the ball and is one of the more progressive players in the starting XI.
Firpo, having played for a dominant Barcelona side, is used to having a significant chunk of possession.
He was in the 96th percentile for passes attempted last season and the 99th percentile for pass completion when compared with full-backs across Europe's top five leagues.
The former Spain Under-21 international could well prove to be an upgrade in what was already one of Leeds' strongest positions.
Structured chaos
It is not easy to be expressive in Barcelona's side if your name is not Lionel Messi.
Whenever Firpo stood in for regular starter Jordi Alba, he had a role to carry out. It was to get the ball, carry it forward and pass to one of the front three.
But at previous club Real Betis, Firpo played with a lot more freedom. He was a marauding menace down the left flank and even scored a memorable right-footed effort against Barcelona after cutting inside.
There are two sides to his game — and Bielsa can enhance both.
Time to evolve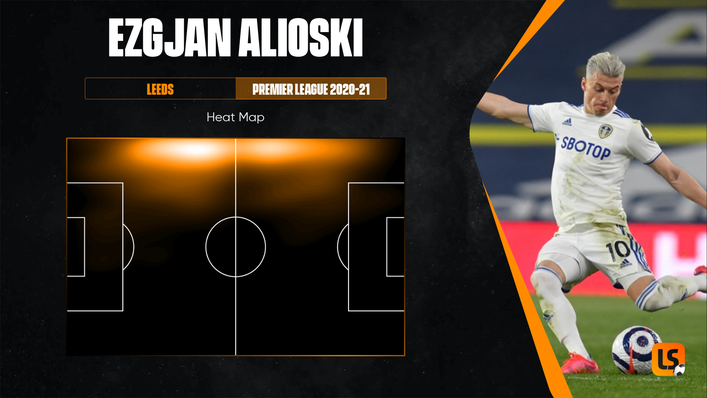 Alioski was a revelation in his role for Leeds last season.
As shown in the heat map above, the North Macedonia international certainly adapted to life as a left-back.
He hugged the touchline, progressed the ball from deep and was the man tasked with keeping the width for Bielsa's side on his flank.
Firpo can do all of that and then some.
He was at his very best for Betis when he allowed to drift inside — and an underlapping full-back can be invaluable in the right system.
With Bielsa's maverick approach of getting as many bodies into the box as possible, the addition of Firpo could see Leeds evolve and become even more dangerous.
Picking a pass
Many of the elite full-backs these days have moved away from aimlessly sticking the ball into the box.
They are now resisting the temptation to cross and are instead opting to pass the ball — they are actively looking to find a team-mate.
Liverpool have adopted this approach over recent years and it is one of the reasons Trent Alexander-Arnold and Andrew Robertson rack up so many assists.
Firpo is cut from the same cloth and rarely registered a cross for Barcelona — in fact, last season he attempted just four.
This might be one of the reasons his expected assists (xA) metric is much higher than Alioski's.
During the 2020-21 campaign, Firpo's xA average was 0.21 per 90 minutes, while the former Leeds left-back finished his debut campaign in the Premier League with an xA average of 0.11.
Well rounded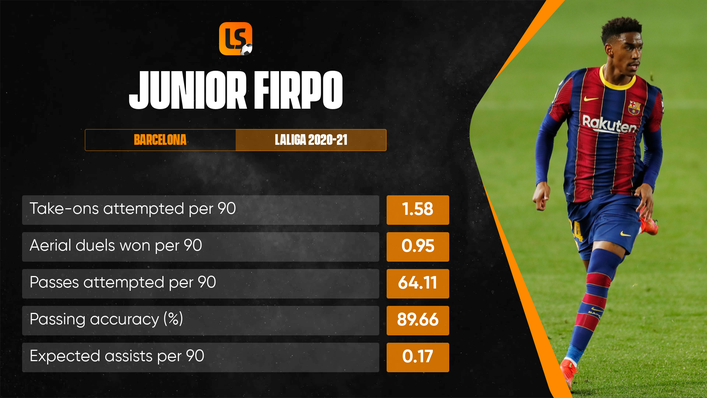 Firpo can do it all. He is an aggressive, front-footed defender who is comfortable and confident when in possession.
But he also has the patience to wait for the right moment.
During his time with Barcelona, you would often see him waiting until the last minute to pick a pass.
He would bide his time until the opposition committed players and then he would pounce. So in many ways, he is ready-made for a pressing team.
It was not long ago that Firpo was being tipped as the next big full-back in Europe. Under Bielsa, he could reach those heights again.
All for a bargain fee of £13m.
Tags