Kane says top-four finish not enough for struggling Spurs
Jonathan Veal
Press Association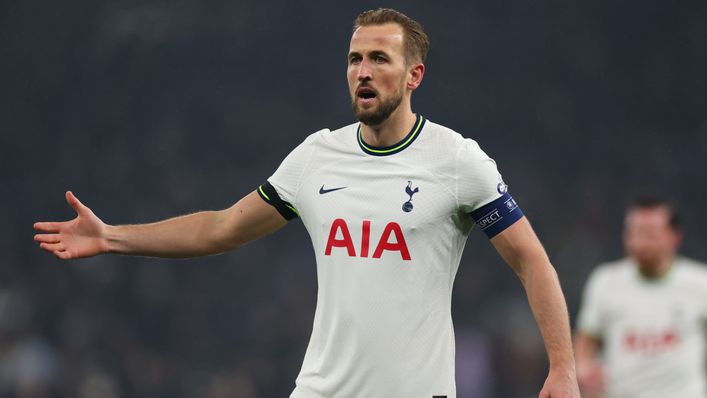 Harry Kane made an ominous-sounding admission that Tottenham continually missing out on trophies was not good enough for anyone at the club.
Spurs were dumped out of the Champions League on Wednesday night after a limp 0-0 draw with AC Milan saw them lose their last-16 tie 1-0 on aggregate.
That came on the heels of a dismal FA Cup defeat to Championship side Sheffield United and a loss at Wolves which saw Tottenham's grip on fourth place in the Premier League loosened.
The defeat to an average Milan side over two legs, where they never looked like scoring, ensured Tottenham's barren spell for silverware will stretch to 15 years.
Kane, who broke Tottenham's all-time goalscoring record earlier this season, will now surely give serious thought to his future after admitting the club need to be doing more than just challenging for the top four.
The 29-year-old England captain is out of contract next summer and has realistically one last chance to sign for an elite club in Europe that will guarantee him the chance to win regular trophies.
Asked whether a top-four finish is enough, he said: "I don't think so. Where we're at as a club, we should be winning trophies. That's always the aim.
"The top four [being our only target] is a consequence of not playing as well as we want to play.
"Now that's all we can fight for so that's going to be the goal and hopefully we can achieve that come the end of the season. But for sure, it's not enough for this club.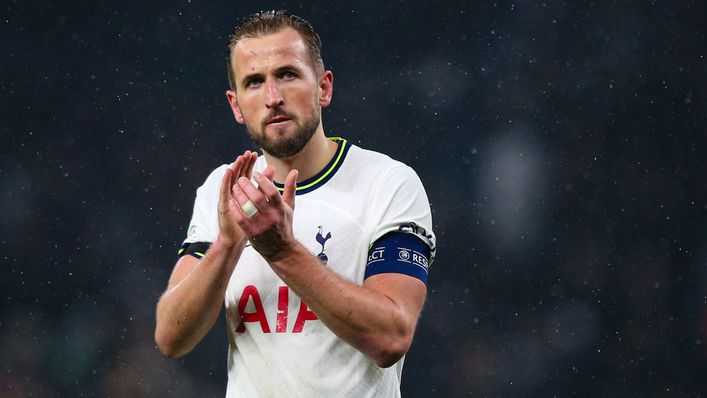 "Top four [alone] is not good enough for anyone at this club, especially the fans. They have the right to voice their opinion.
"The last week especially just hasn't been good enough. Before the Sheffield United game, the season could have been a whole lot different.
"You go through there, you take that momentum into the league game [at Wolves] and this game. But I feel like that loss last week put a dagger in our hearts and as you can see we haven't really recovered from that."
Conte crisis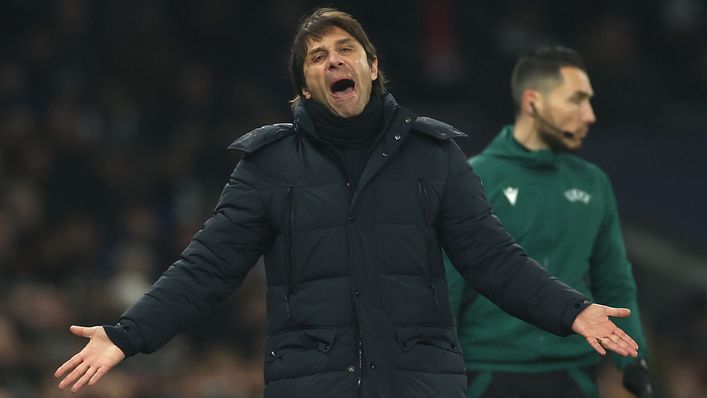 Tottenham's meek exit from Europe could well expedite Antonio Conte's expected departure from the club, though the Italian is set to face the media on Friday to preview Saturday's Premier League clash with Nottingham Forest.
Conte is out of contract in the summer and both parties are currently unlikely to want to extend their partnership, which would leave Spurs looking for their fifth manager since November 2019.
Kane added: "That's his decision, he's going to be the one that makes that choice.
"All we can do as players is try to perform for him, work as hard as we can. That's what we're doing. I said after the Wolves game at the weekend, you can't fault the effort of the players.
"We're trying, we're training but we're just lacking something. We've talked about mentality before and that ruthless hunger to be better, to be the best, to be one of the best teams in Europe. We just haven't quite found that yet."
Tags