Where the wheels fell off for Conte at Spurs
George Sessions
Press Association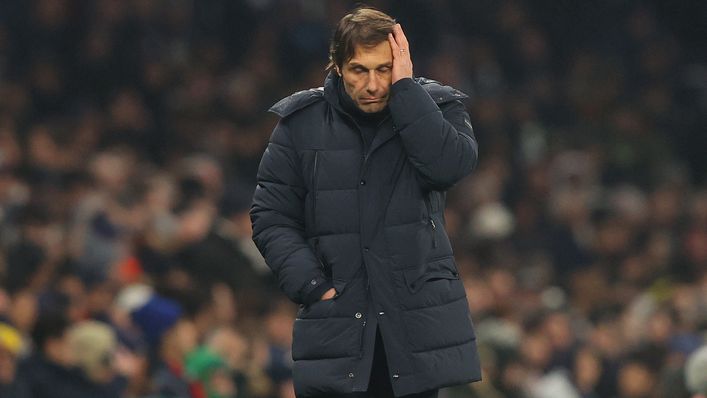 Tottenham's season spiralled further out of control with a Champions League elimination at the hands of AC Milan to leave Antonio Conte's days at the club numbered.
Spurs' European exit on Wednesday night occurred the week after a dismal FA Cup defeat at Sheffield United to make it a 15th consecutive season without silverware.
Here, we look at where it has gone wrong for Conte with his time in N17 drawing to a close.
Subdued style
A concern upon Conte's arrival was his pragmatic tactics but it was balanced by the notion a serial winner had walked through the doors.
While the goals flowed during the final months of last season, a key element for his 3-4-3 formation to work is productive wing-backs and without it his system can struggle.
That is exactly what has happened this campaign with Tottenham regularly failing to create from wide areas and instead relying on individual brilliance, largely from Harry Kane, or set-piece goals.
An unwillingness to release the handbrake has resulted in growing frustration.
Add in the consistently dull first halves alongside the recent cup exits and it is clear to see how the wheels have fallen off.
The wrong fit
Given Conte is known for spending money in his pursuit to secure instant success, it always seemed a marriage of convenience when he agreed to join Spurs in November 2021 after turning down their advances months earlier.
The chance to work in the Premier League again appealed to the former Chelsea boss months after increasing his stock by bringing the Scudetto back to Inter Milan.
But at Tottenham he was always going to encounter a club that does not splash cash like its rivals and he also took over a squad that was in need of a rebuild.
Signings like Rodrigo Bentancur and Dejan Kulusevski have improved the group and more money was spent last summer but Conte has generally taken over teams needing to make the final step on the path to glory.
Instead, he signed up to "build solid foundations" which has rarely ever been his remit.
Squad management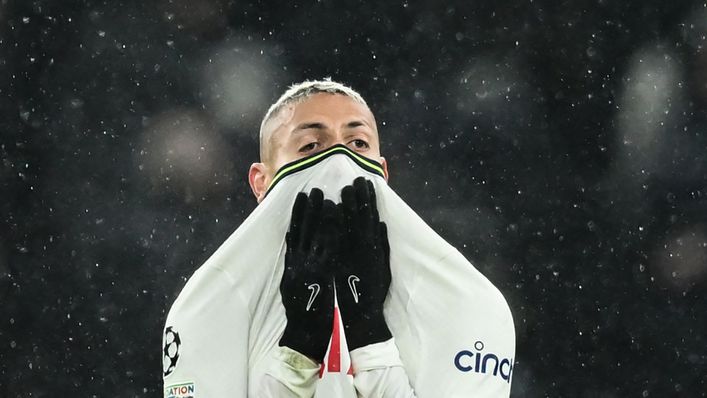 A notable feature of the opening months of this campaign was Conte's reluctance to use a number of the squad at his disposal.
Japhet Tanganga, Djed Spence, Pape Sarr and Bryan Gil were deemed young players not ready.
And Davinson Sanchez, Matt Doherty, Oliver Skipp, Yves Bissouma and Lucas Moura barely kicked a ball in anger during a hectic period where Spurs had to play three games every seven days on a regular basis.
His lack of rotation only served to run the regulars into the ground and injuries subsequently followed before and after the World Cup break.
It has contributed towards the malaise that has affected both Heung-Min Son and Kulusevski this term.
The treatment of £60million signing Richarlison has also been bizarre but it has to be said several members of this squad also struggled to help Tottenham win silverware under Conte's predecessors.
Upgrades in key areas are required.
Homesick?
External factors have played a part. It has been a distressing few months for Conte, who lost long-term friend and Spurs fitness coach Gian Piero Ventrone in October.
Soon after his old adversary Sinisa Mihajlovic died and Gianluca Vialli passed away at the start of January.
This was followed weeks later by his own bout of poor health where he had to have his gallbladder removed and subsequently missed five matches across two spells of recovery back in Turin.
Conte has lived out of a hotel in London since he joined Spurs and being away from his wife and daughter for this amount of time, especially during such a difficult period, has taken its toll.
Recent weeks with his family in Italy may have only increased his desire to return to his home country and a parting of ways feels the most sensible move for all parties.
Tags