EXCLUSIVE
Joleon Lescott column: Ruthless City can race to title after sinking Gunners
I fully believe Manchester City's midweek win at Arsenal will be looked back on as the pivotal moment in this season's title race.
Less than a month ago, the Gunners had an eight-point lead at the top but that gap has evaporated in rapid fashion, with Wednesday night's home loss to the champions the most crushing blow of all.
From City's perspective, they will have already had a firm belief that they could turn the title race around — but winning at the Emirates just reinforces that further.
Previously, they were hoping for slip-ups from Mikel Arteta's men. They needed Arsenal to offer them encouragement and against Everton and Brentford, they did exactly that.
Then, when they got the chance to influence matters themselves, they put in a performance we've come to expect from Pep Guardiola's sides when the heat is on.
I know Arsenal have still played one game fewer but I'm not sure they will be able to recover from the mental impact of the last fortnight.
Mark of champions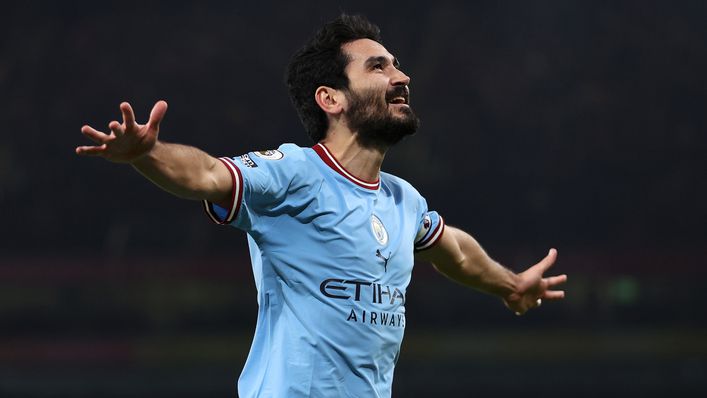 When City travel to Nottingham Forest this weekend, I expect them to put in another ruthless performance — that's what champions do.
It may sound cliche, but it's true. So many of the players in that dressing room have been there and done it before and I think it showed at full-time on Wednesday.
When you're used to winning titles, you keep your emotions in check.
You are angry when you lose, but you don't get flustered. On the other hand, you enjoy victories without getting carried away.
The likes of Kevin De Bruyne, Ederson, Kyle Walker and Bernardo Silva have seen this all before and know how quickly a season can turn around.
Their focus will have moved to the Forest game so quickly and if recent history is anything to go by, we should see Guardiola's men at their brilliant best in the weeks ahead.
You can't teach that kind of experience. The TV cameras panned to Bukayo Saka when City went 2-1 up and he had a resigned look on his face, as if the game had gone.
That's not a dig at Bukayo, who has been outstanding and will win many things in his career, but it's just the mark of a youngster experiencing this kind of title race for the first time.
Bouncing back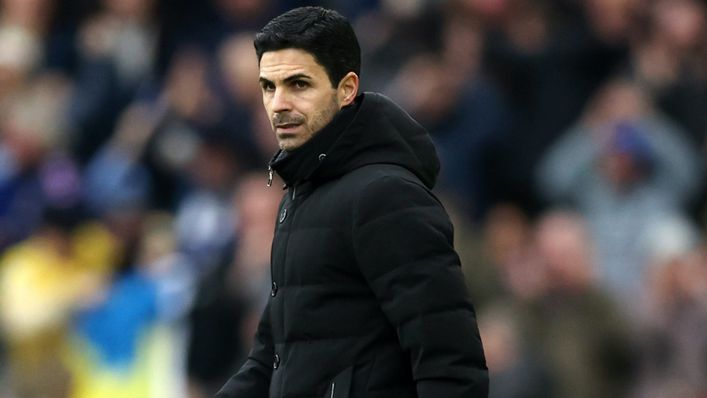 Arsenal go to Aston Villa in Saturday's lunchtime kick-off and that contest is going to be a huge test of the Gunners' character.
I'm sure there'll be a nervous energy in the away dressing room, while playing early also adds pressure — you know everybody is watching on hoping that you slip-up.
When you're in that situation, you need players to step up and make their voices heard and I'm not necessarily talking about experienced heads like Granit Xhaka.
It just needs to be personalities that command the respect of the dressing room and can get the best response from the group when they speak.
People like Saka, Martin Odegaard and Oleksandr Zinchenko are held in high regard by their team-mates, so letting them have the floor before kick-off may be the way to go.
For Arteta, this is a new challenge too.
In my opinion, lifting a team and picking a team up are two different motivational processes. He's lifted his team to new heights expertly in the last year or so.
However, when you have to pick up a group of players after a really bitter blow, it's like lifting a dead weight. It requires a change of approach.
Again, this is a new experience in his coaching career and it's another reason why I think all signs are pointing to City kicking on and taking this title race by the scruff of the neck.
Anyway, time for my weekend predictions.
Joleon Lescott's Premier League Matchday 24 predictions
Aston Villa vs Arsenal (Saturday, 12.30pm, BT Sport)
We've already spoken about the damage of that City defeat for Arsenal and this is a tricky game for them to try and bounce back in.
Of course, they could go and win here given Aston Villa's inconsistency but I reckon Villa will be motivated to derail Arsenal's title tilt and show what they can do.
No outcome would surprise me but I'll go for a draw.
Prediction: Aston Villa 1-1 Arsenal
Brentford vs Crystal Palace (Saturday, 3pm)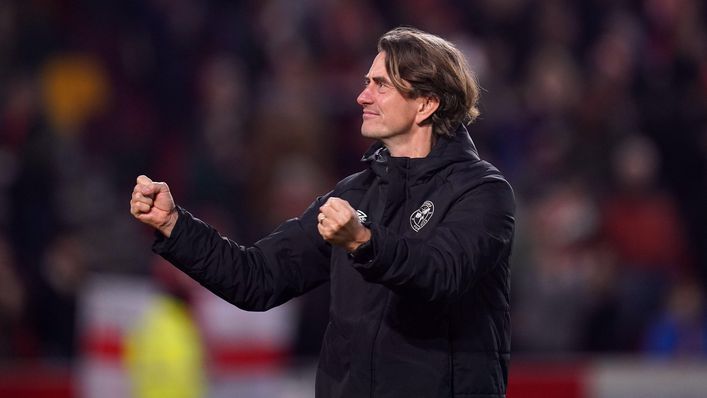 Brentford are flying high in the form table while Crystal Palace have struggled badly of late, so this looks like a home win on paper.
However, things are not always that straightforward and Palace will probably enjoy going into this London derby as underdogs.
It wouldn't surprise me if the visitors were to snap their poor run here.
Prediction: Brentford 0-1 Crystal Palace
Brighton vs Fulham (Saturday, 3pm)
These two teams will be dreaming of Europe no doubt and they both play some fantastic football.
Home advantage favours Brighton but Fulham won't mind being underestimated and won the reverse fixture back in August.
Entertainment looks assured anyway and I'll go for a high-scoring draw.
Prediction: Brighton 2-2 Fulham
Chelsea vs Southampton (Saturday, 3pm)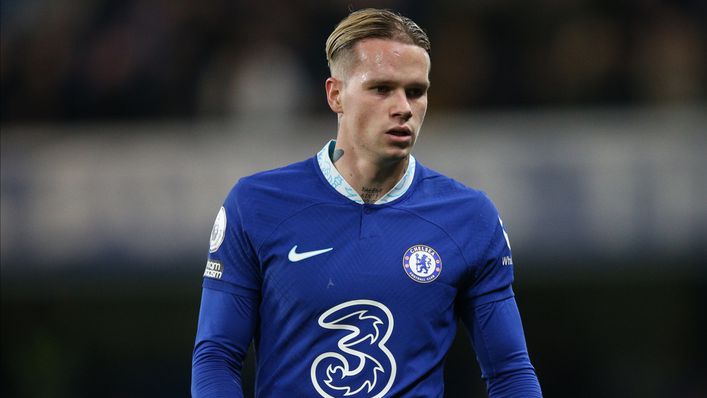 Quite frankly, this is a game that Chelsea have to be winning with a level of comfort.
I'm sure they wouldn't receive much credit for doing so but still, it's important to win these kind of home games in convincing fashion.
Given Southampton's current predicament, I'm backing them to do just that.
Prediction: Chelsea 3-0 Southampton
Everton vs Leeds (Saturday, 3pm)
What a huge game for both sides. Everton leapfrogging Leeds with a win would potentially spark a huge momentum shift.
The Whites are taking a long time to appoint Jesse Marsch's replacement and that could prove costly ahead of this crunch encounter.
I'm hoping that my old club can get the job done.
Prediction: Everton 2-1 Leeds
Nottingham Forest vs Manchester City (Saturday, 3pm)
Forest always have a chance on their own turf and it will be an electric atmosphere at the City Ground I'm sure.
But City's confidence will be sky-high and they absolutely hammered Steve Cooper's men at the Etihad, so I'd expect them to find a way through here.
They should dominate possession and that normally means goals where the champions are concerned.
Prediction: Nottingham Forest 1-3 Manchester City
Wolves vs Bournemouth (Saturday, 3pm)
I've been really impressed with the way Julen Lopetegui has gone about things at Wolves — they are powering clear of the drop zone.
Bournemouth, on the other hand, don't seem to know how to stop their worrying slide and you'd be surprised if they got anything from this one.
Once again, I fancy a good result for another of my old clubs!
Prediction: Wolves 2-0 Bournemouth
Newcastle vs Liverpool (Saturday, 5.30pm, Sky Sports)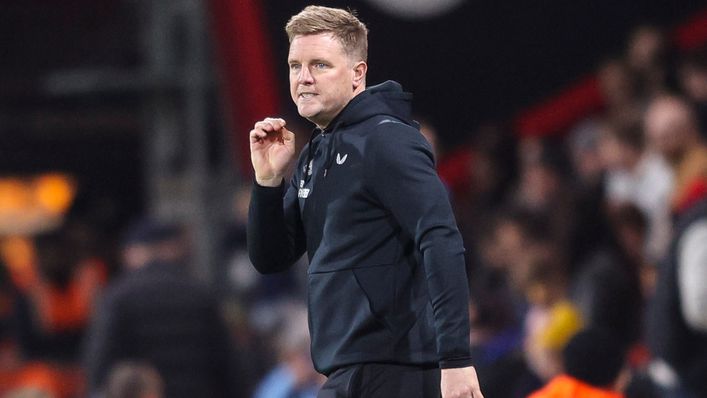 Newcastle are drawing constantly at the moment and I'm seeing a few signs of them not knowing whether to stick or twist at certain points of games.
They won't fear anyone at the moment, especially an out-of-sorts Liverpool — though a rocking St James' Park may bring the best out of the Reds.
I just have a feeling for Jurgen Klopp's men here.
Prediction: Newcastle 1-2 Liverpool
Manchester United vs Leicester (Sunday, 2pm, Sky Sports)
Leicester have looked more like their old selves recently but winning at Old Trafford is a tough ask at the moment.
If Manchester United are serious about sticking in the title race, they have to win this and Marcus Rashford is doing his level best to keep his side in contention.
Both teams will be going for it and I expect the Red Devils to come out on top.
Prediction: Manchester United 3-1 Leicester
Tottenham vs West Ham (Sunday, 4.30pm, Sky Sports)
Tottenham and West Ham tend to produce exciting games — Manuel Lanzini's screamer in that 3-3 draw a few years ago was one of the best goals I've ever seen!
Both need the points for differing reasons on this occasion and at home, I'd expect Spurs to just do enough.
It may not be convincing but this could end up being a key result in their top-four bid.
Prediction: Tottenham 2-1 West Ham
Joleon Lescott was speaking to Matthew Hill
Win big with LiveScore 6!
LiveScore customer Carl from Liverpool scooped a £2,500 prize after correctly predicting five of six correct scores last week.
Can you match that or go one better and win up to £100,000? Play LiveScore 6 for free this weekend (UK residents only, 18+ — click here for T&Cs).
Tags