EXCLUSIVE
Joleon Lescott column: City to keep title tilt alive at Spurs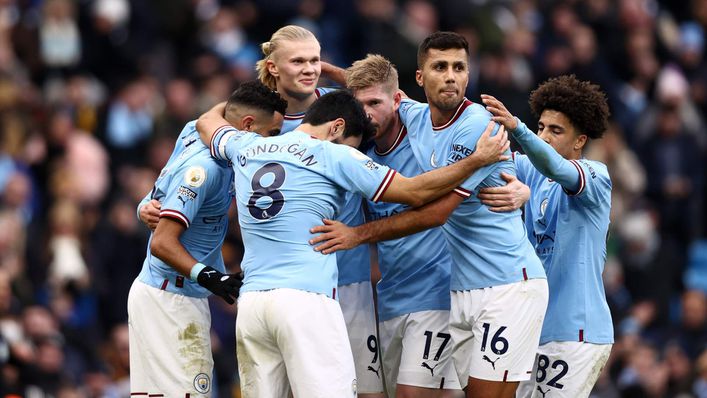 Tottenham and Manchester City's recent meetings have been packed with drama — and Sunday's clash won't be any different.
Spurs had won four of their five previous five Premier League clashes with the champions prior to last month, when City came back from 2-0 down at half-time to win a bonkers game 4-2.
Since Antonio Conte arrived in North London, his two meetings with Pep Guardiola's side have produced 11 goals — not exactly the cautious football we usually associate with the Italian.
He may not be in attendance this time around after having his gallbladder removed earlier in the week.
Conte is someone who really coaches his team from the sideline and lives every kick, so his absence is bound to impact his players.
Funnily enough, however, it may free some of them up a bit.
It's kind of like when you have a substitute teacher in at school. You know the consequences are the same as usual, yet you behave a little bit differently!
Regardless, I'm sure he'll be watching anxiously from afar given how pivotal this game is in Tottenham's quest for a top-four finish.
I reckon that will ultimately be decisive in whether Conte stays in North London beyond this summer.
His side haven't been impressive or fun to watch this season. But if they qualify for the Champions League, the owners will be content and he'll have achieved his primary objective.
Fall short, though, and I can see him walking away — and that may be something that suits all parties given the financial implications of missing out on Europe's premier competition.
City on the rise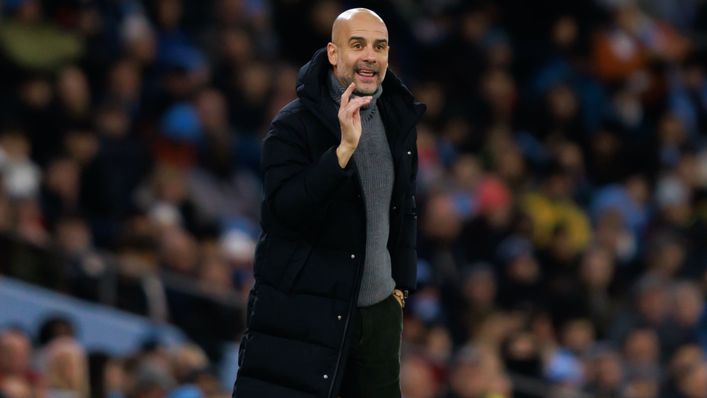 Although City have struggled against Spurs time and time again, they'll travel to London in confident mood.
I've been more encouraged with their recent performances. The patterns of play have been more consistent — more like what we've come to expect from a Guardiola side.
For whatever reason, they've been off as much as they've been on and that's why they have a lot of work to do in the title race.
But Pep is clearly much happier with how they are playing — and that spells trouble for the rest of the division.
What's more, I reckon we may soon start seeing the benefit of City's terrific squad depth and additional freshness as the season approaches its crunch months.
Julian Alvarez confessed in a recent interview that he has been surprised by the level of rotation at the Etihad — but that is one of the things that makes Pep so special.
He has spoken about the different factors that go into his team selection every single week, such as training levels, tactical tweaks, opposition strengths and weaknesses.
Where many managers have their first-choice XI or at least several regulars, he's always looking at things on a game-by-game basis and has full confidence in his squad to perform.
It keeps everybody on their toes and assures even the most high-profile stars aren't resting on their laurels.
Dyche out to derail Gunners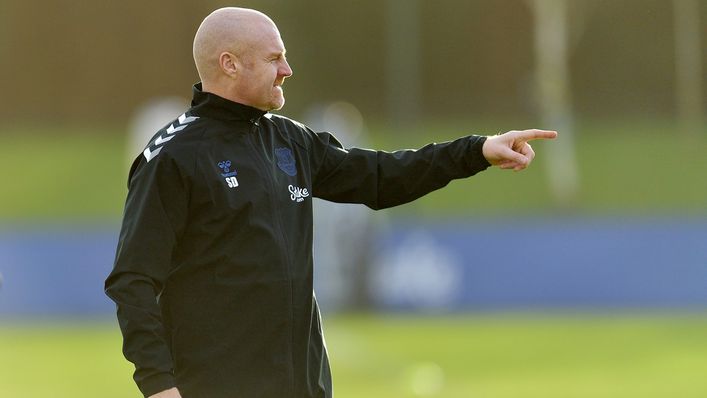 Leaders Arsenal head to Everton on Saturday for what promises to be a much tougher game than it would've been a fortnight ago.
Goodison Park is never a trip you look forward to but the Gunners must've fancied their chances given their fine form and the Toffees' recent woes.
But as we've seen before, a new manager bounce can produce some sensational results and Sean Dyche will relish being back in the dugout.
It's a funny one because I don't think Frank Lampard had lost the dressing room or the Everton fans. Effort hasn't been lacking in that regard.
Where Dyche may have an impact, however, is on a tactical level. He'll want Everton to stay compact and make things as difficult as possible.
Can they really keep out Mikel Arteta's men for 90 minutes? Sadly, I'm not convinced.
On that note, time for my Matchday 22 predictions.
Joleon Lescott's Premier League Matchday 22 predictions
Chelsea vs Fulham (Friday, 8pm, Sky Sports)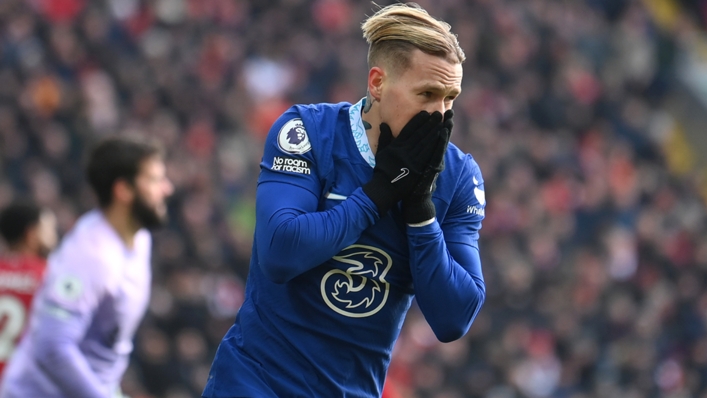 Fulham are well organised with some quality players, so I don't think it would surprise too many people if they got a result here.
There's going to be an adjustment period for Chelsea as Graham Potter looks to integrate all his new arrivals but I imagine morale has lifted.
This could go either way but I'm plumping for a home win.
Prediction: Chelsea 2-0 Fulham
Everton vs Arsenal (Saturday, 12.30pm, BT Sport)
Nobody is expecting much from Everton here but you don't get free hits in their current position — every result matters.
Eut even if it does stay level for a while, I can't see the Gunners panicking.
I'd love to be proven wrong but I expect Arsenal to come out on top.
Prediction: Everton 1-2 Arsenal
Aston Villa vs Leicester (Saturday, 3pm)
I've got to go for Villa. It's just been a really consistent trajectory of improvement since Unai Emery came into the club.
They had a sensible January window, supporting the manager with a couple of savvy additions without going over the top and I think the future's looking bright for them.
Meanwhile, Leicester are showing no signs of consistency and this looks another tough assignment for them.
Prediciton: Aston Villa 2-0 Leicester
Brentford vs Southampton (Saturday, 3pm)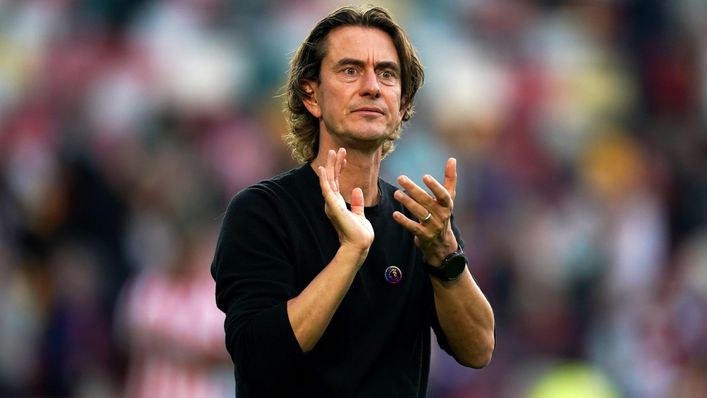 As I said last week, you have to give Southampton some credit because they've raised their game in the last few weeks.
But this is a tough trip. Few sides have shown the level of consistency that Brentford have — they're unbeaten in eight Premier League games now!
I see no reason why they won't extend that impressive streak.
Prediction: Brentford 3-1 Southampton
Brighton vs Bournemouth (Saturday, 3pm)
You've got to give huge credit to Brighton and Roberto De Zerbi. Their transition since Potter's departure for Chelsea has been absolutely seamless.
Under De Zerbi, they seem to be playing with a greater level of fearlessness and it's so enjoyable to watch.
Considering Bournemouth's recent difficulties, this has the look of a one-sided affair to me.
Prediction: Brighton 4-0 Bournemouth
Manchester United vs Crystal Palace (Saturday, 3pm)
Erik ten Hag has got his side playing some really good stuff at the moment.
Crystal Palace are always a dangerous team on the road, given their preference for fast counter-attacking football and the dynamic midfielders in their ranks.
I'd love to see them get a result but you can't oppose United at the moment.
Prediciton: Manchester United 2-0 Crystal Palace
Wolves vs Liverpool (Saturday, 3pm)
The two recent FA Cup meetings between these sides make me confident of my old club Wolves getting a result.
They gave as good as they got against the Reds on both occasions and Julen Lopetegui seems like a manager who learns quickly from his previous experiences.
I'm sure he'll have a clear plan for this clash and I can see them holding the Reds.
Prediction: Wolves 1-1 Liverpool
Newcastle vs West Ham (Saturday, 5.30pm, Sky Sports)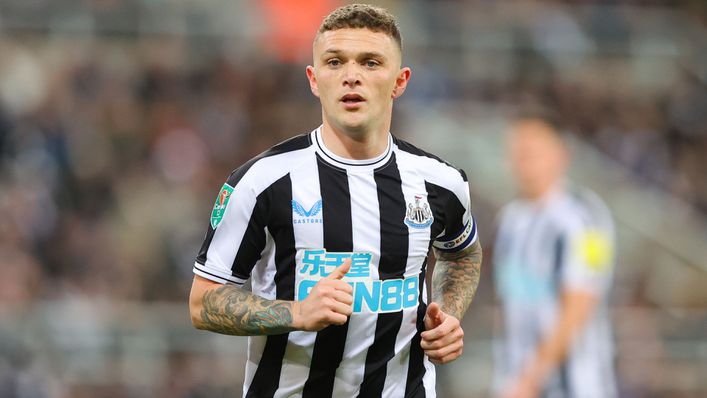 That was a vital win for West Ham against Everton and it should give them a lot of confidence, though this is a tough assignment.
Newcastle aren't exactly free-flowing at the moment but they're so solid defensively and I expect St James' Park will be rocking with the Magpies having secured a trip to Wembley.
I could see Anthony Gordon having an impact if selected and I'll plump for a narrow home win.
Prediction: Newcastle 1-0 West Ham
Nottingham Forest vs Leeds (Sunday, 2pm, Sky Sports)
This game could have a huge impact on both teams, with Jesse Marsch needing a positive result more than Steve Cooper.
Marsch has been backed in the transfer market but needs to deliver the goods now and I could still see the Whites being dragged into the relegation battle.
This one should be entertaining but I can see it ending in a draw.
Prediction: Nottingham Forest 2-2 Leeds
Tottenham vs Manchester City (Sunday, 4.30pm, Sky Sports)
No result should surprise us really in this blockbuster clash. But as I hinted above, I'm leaning towards City.
A combination of that January victory and their recent performance levels should be enough to see them past an unpredictable Spurs.
I can see the hosts scoring but ultimately coming up short.
Prediction: Tottenham 1-2 Manchester City
Joleon Lescott was speaking to Matthew Hill
Tags