Joleon Lescott column: Check out my ultimate Manchester derby XI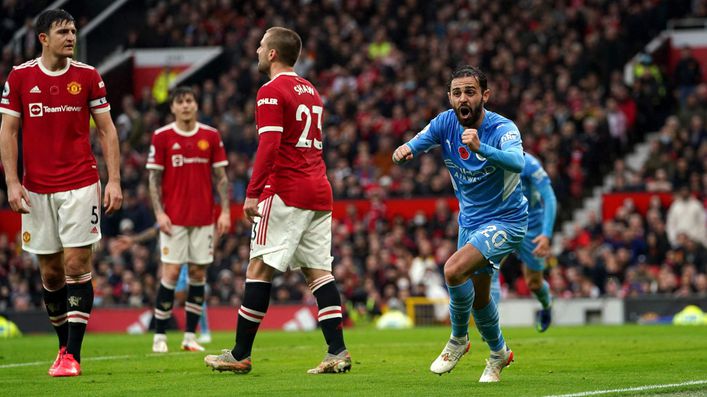 Joleon Lescott sets the scene for the Manchester derby by picking an ultimate combined XI from his playing days.
LiveScore's Premier League columnist also gives his take on how Sunday's game will play out and makes his predictions for the other nine Matchday 28 fixtures.
Joleon's Manchester XI
Well, this wasn't an easy job!
Going for a 4-4-2 diamond formation, I've got to start with Joe Hart in goal.
Joe was a homegrown lad and really understood what it meant to play for City. He featured in some huge wins against United and was a key figure in that period of initial success at the club.
In front of him, I've opted for a back four of Micah Richards, Rio Ferdinand, Vincent Kompany and Gael Clichy.
The two centre-backs pick themselves. Vinny was one of the only men in his position who would regularly win man of the match. That's how influential he was.
As for Rio, he's the best centre-back England have ever produced, in my opinion. He could do absolutely everything — and do it well.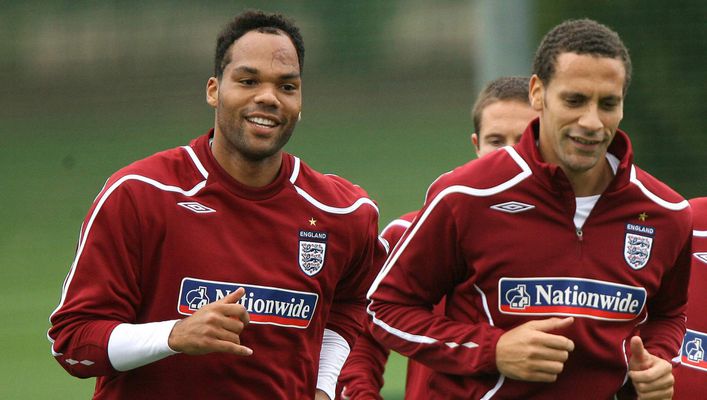 His reading of the game was exceptional and you rarely saw him flustered. It was all just so natural for him.
Micah was named man of the match in the 6-1 win at Old Trafford in 2011, despite the attackers grabbing most of the headlines.
You'd often find him bombing forward like a modern-day wing-back but he also loved defending. Without his injuries, he would have achieved even more.
Gael had a fantastic pedigree. He was on the fringes of the Arsenal Invincibles team as a youngster and then became a key player at City.
He was also naturally both footed. I thought he may end up in that holding midfield role later in his career, like Philipp Lahm did. He was criminally underrated.
In the pivot of midfield, I was tempted to play Michael Carrick but I'll have to just edge for Gareth Barry.
I remember a chat between all the old City midfielders about who they most liked playing alongside. Yaya Toure, Nigel De Jong, David Silva, James Milner — they all went for Gareth. That says it all!
My two midfielders in front of him would need energy and a strong passing range, so I'll take one from each camp with Yaya and Paul Scholes.
Yaya at the top of his game was a joy to behold with goals, assists and boundless energy. With Scholesy pinging ridiculous passes around next to him, it would be an amazing pairing.
In the creative No10 role, it has to be David Silva. When he first arrived, I remember myself and Shaun Wright-Phillips were genuinely nervous for him. He didn't look physically up to being a Premier League winger.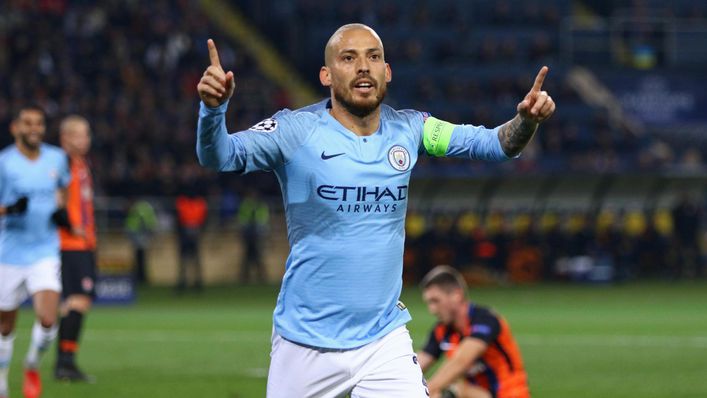 His talent though, wow. I think if he'd been switched into that No10 role earlier in his career, people would regard him among the all-time greats. He really was that good.
Up front, it must be the deadly duo of Sergio Aguero and Wayne Rooney. In Sergio, we had one of the greatest goalscorers ever — regardless of the opposition. He was a special talent.
With Wayne, my standout derby memory is that bicycle kick.
I was playing at left centre-back and the cross went over my head towards the far post. When I turned around and looked, he was up in mid-air and the rest was history.
Sometimes you just have to accept it when a world-class player does something special. It was a great goal.
He wasn't having a very good game either, not that anyone remembers!
There are a few who are unlucky to miss out but I think that's a pretty outstanding XI.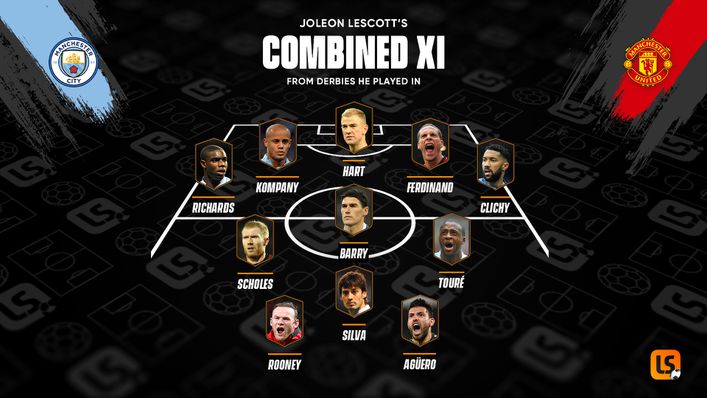 Super Sunday
Looking ahead to Sunday's clash, I'm intrigued to see how Ralf Rangnick approaches things.
Under Ole Gunnar Solskjaer, United enjoyed a strong record at the Etihad and logic tells you those same players should be capable of getting a result again.
As we saw when City were beaten by Tottenham, their weaker areas can be exploited if they come up against opposition with quality in key areas.
You need to have pace out wide and a clinical edge. Players like Marcus Rashford and Jadon Sancho could cause havoc in behind if the service is right.
But City's 2-0 win at Old Trafford earlier this season was one of the most dominant victories you'll see.
On that occasion, United looked like a side too worried about playing a certain way instead of just utilising their strengths.
They carried no goal threat and didn't really look to change things at half-time, which is unacceptable in a game of that magnitude at home to your rivals.
If United try to play City at their own game, it could be another heavy victory for Pep Guardiola's men.
Another huge call Rangnick must make is whether to start Harry Maguire.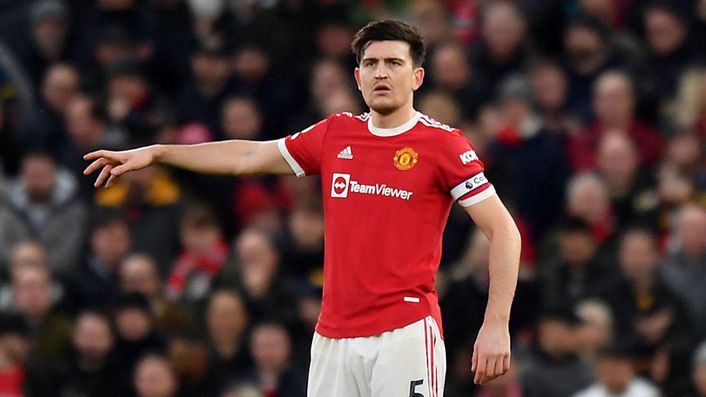 Again, I think it depends on how he sets up the team. If United are going to sit back, absorb pressure and play on the break, I think you play him.
But if the plan is to go toe-to-toe, I don't think he can start. He looks completely bereft of confidence and it's not the type of occasion to play someone who's struggling.
The issue with not starting him would be the long-term impact it could have on his personal belief, though.
At the end of the day, he's the captain and you expect him to lead by example.
Anyway, it's time for my Matchday 28 predictions!
Joleon Lescott's Premier League Matchday 28 predictions
Leicester vs Leeds (Saturday, 12.30pm, BT Sport)
Marcelo Bielsa's departure should mean Leeds go back to basics a little bit under Jesse Marsch. I expect them to improve but with Jamie Vardy back fit and firing, I'm leaning towards a win for the Foxes.
Aston Villa vs Southampton (Saturday, 3pm)
This is a big game for VIlla. I'm sure they expected to be beating the likes of Southampton this term but the Saints have been far more reliable in recent weeks and will make it very tough for Steven Gerrard's men.
Burnley vs Chelsea (Saturday, 3pm)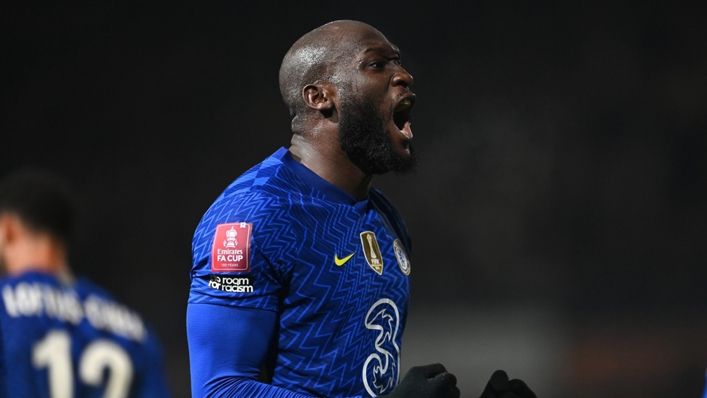 Chelsea are starting to look like their efficient selves again. Burnley are playing well but I think the Blues will have too much for their hosts.
Norwich vs Brentford (Saturday, 3pm)
A massive, massive clash. Brentford are bang in the relegation battle now — and they don't have a goalscorer. Norwich have been in survival mode for a long time and I think that mindset can help them get a huge win.
Newcastle vs Brighton (Saturday, 3pm)
This will be a good watch and I think home advantage could be key for Newcastle. When the mood around St James' Park is positive, it's a great place for them to play and recent results have been superb.
Wolves vs Crystal Palace (Saturday, 3pm)
Wolves have lost their last two games by very narrow margins. Palace do carry a goal threat but this could be a game where Bruno Lage's men get back to doing what they do best.
Liverpool vs West Ham (Saturday, 5.30pm, Sky Sports)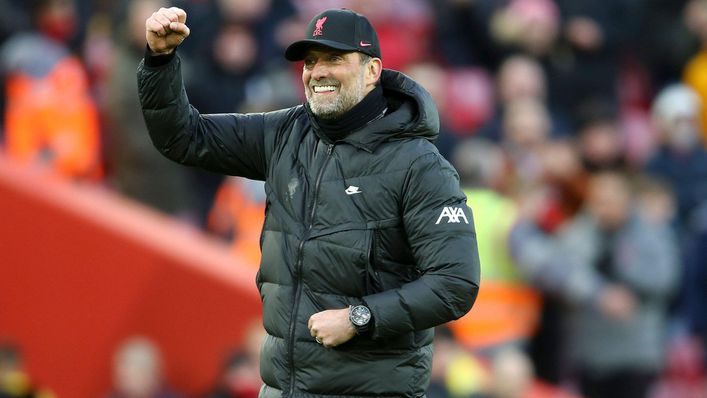 I think Liverpool will win this quite comfortably. West Ham have a lot of joy in wide areas but the Reds have two fantastic full-backs. At Anfield, I think they'll be able to nullify the Hammers.
Watford vs Arsenal (Sunday, 2pm, Sky Sports)
This is a funny one. I don't see Watford getting anything but this is traditionally the kind of game where Arsenal slip up. They've got the job done in some hard games recently but they must keep their focus.
Manchester City vs Manchester United (Sunday, 4.30pm, Sky Sports)
I really do think City will come out on top. United have threats up front but they'll probably feel inclined to go and win the game — and that plays right into City's hands.
Tottenham vs Everton (Monday, 8pm, Sky Sports)
If I was Frank Lampard, I'd set up to let Spurs have control of the ball. They were brilliant on the break against City but they struggle when they have to break down teams. I can see Everton nicking a big win.
Joleon Lescott was talking to Matthew Hill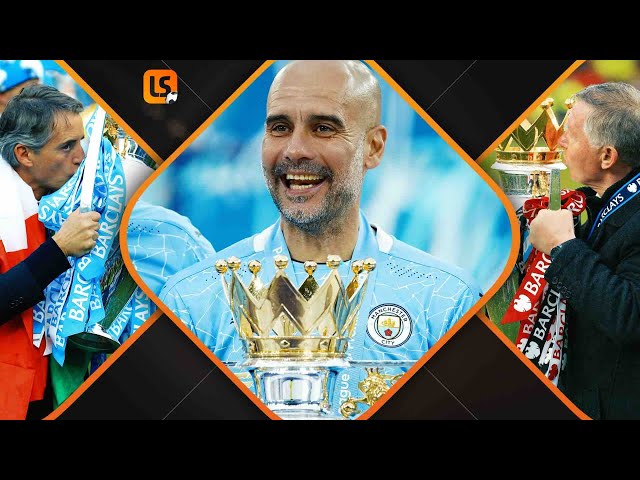 Tags