In Focus: Bullish Brighton can benefit from keeping Caicedo
Brighton midfielder Moises Caicedo looked to be on the verge of joining Arsenal's fight for the Premier League title last month.
Instead, the Seagulls held firm and turned down a £70million bid from the Gunners, which saw Mikel Arteta's team instead turn to Jorginho for the reinforcement they required.
Caicedo had gone public over his desire to move to North London, leaving him in a tricky situation once the proposed deal broke down.
Ahead of Brighton's grudge match at Crystal Palace on Saturday, which may see the Ecuadorian return to the starting line-up, we examine the chances of the 21-year-old getting his career at the Amex back on track.
Public plea
As Arsenal made a succession of bids in order to tempt Brighton to part with their prized asset, Caicedo decided to try and help the move through himself, with an open letter on social media.
He wrote: "I am grateful to Brighton for giving me the chance to come to the Premier League and I feel I have always done my best. I always play football with a smile and with heart.
"I am proud to be able to bring in a record transfer fee for Brighton which would allow them to reinvest it and help the club continue to be successful.
"I am the youngest of 10 siblings from a poor upbringing in Santa Domingo in Ecuador. My dream [was] always to be the most decorated player in the history of Ecuador.
"The fans have taken me into their hearts and they will always be in my heart so I hope they can understand why I want to take this magnificent opportunity."
Warm reception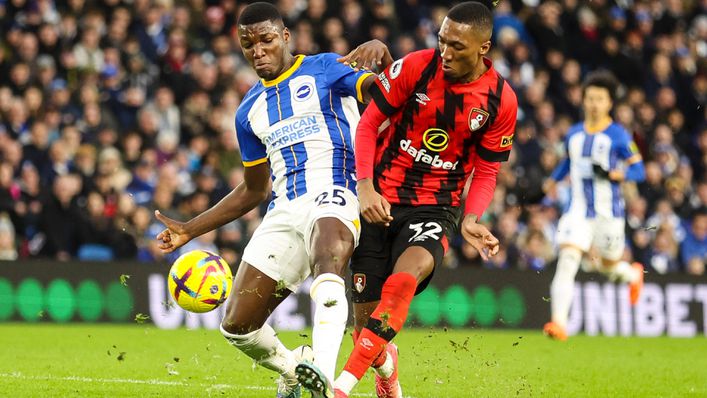 Caicedo's decision to try to put the club under pressure to sell was a risky one, but the Brighton fans were in forgiving mood over the weekend.
The Seagulls No25 was a second-half substitute for Roberto De Zerbi's side in their 1-0 home win over Bournemouth and received a warm reception from the supporters at the Amex.
That act of forgiveness may pave the way for Caicedo to return to De Zerbi's starting XI for the game at Selhurst Park.
Sixth in the Premier League and still in the FA Cup, qualification for the Europa League is a strong possibility for the South Coast outfit, who have games in hand over Champions League contenders Tottenham and Newcastle.
With so much still at stake, it is little wonder that the club did not want to sell an important player at such a crucial stage of the season. The only question is whether they can now get Caicedo back to his best.
Rapid ascent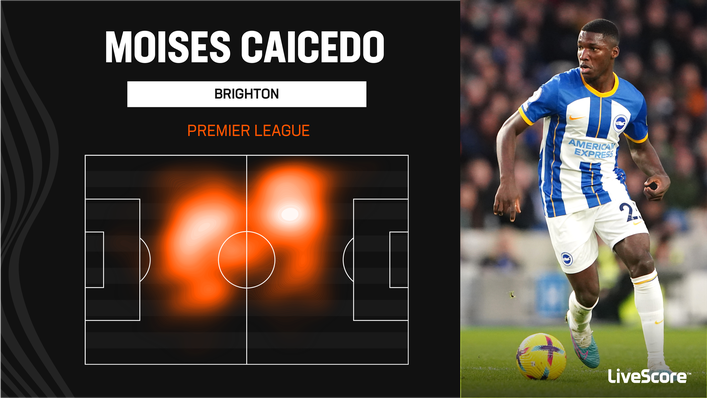 Caicedo had clearly made his mind up to leave Brighton, so naturally it will be a disappointment to find himself still there. For the sake of the club and his own career, he needs to quickly put it behind him.
Over time, he may question whether the move to Arsenal would have been the right one for him. The North Londoners are in the middle of a title race and were looking to boost the strength of their squad, rather than the team.
Caicedo could have easily found himself sitting on the sidelines for much of the remainder of the season. Under De Zerbi, the dynamic midfielder will continue to receive the benefit of regular football.
This is, after all, his first full season in the Premier League. Having signed for Brighton in 2021, the tough tackler spent much of last season on loan in Belgium with Beerschot, before being brought back in January 2022.
Since then, he has not only attracted the interest of England's biggest clubs with his performances, but also appeared for Ecuador at the World Cup. It has been a rapid ascent and Caicedo may benefit from some stability.
Dunk verdict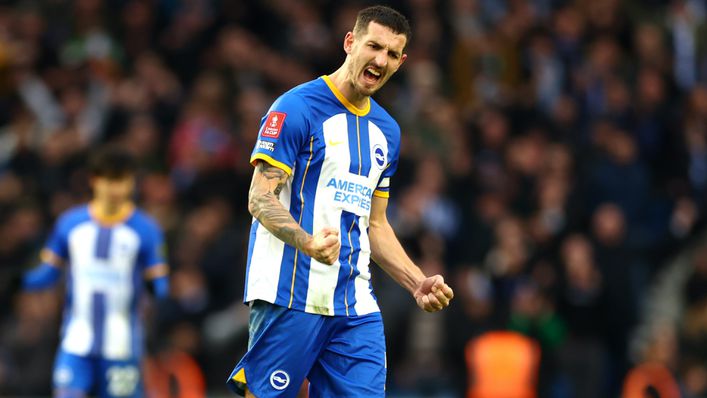 Brighton skipper Lewis Dunk has spoken out in support of Caicedo and the club's decision to keep him.
The centre-back, 31, said: "He's a young boy and we stick with him. He's a great lad and obviously a fantastic player. Who knows how long we'll have him for and we're grateful to have him for at least the rest of the season and hopefully for longer.
"I think it's a massive statement from the club, standing their ground. Obviously we've sold players over the years to bigger clubs but I think it's a great statement to show that we want to keep him and I think rightly so."
How long Brighton can hold on to their ambitious youngster is up for debate. Arsenal may well make another approach, while Liverpool and Manchester United are also reported to be interested.
If Caicedo can maintain his form, then he will surely seal his big move before long. Such motivation can only be a positive for the Seagulls' own future.
Tags