In Focus: Unsettled Mou could make shock Premier League return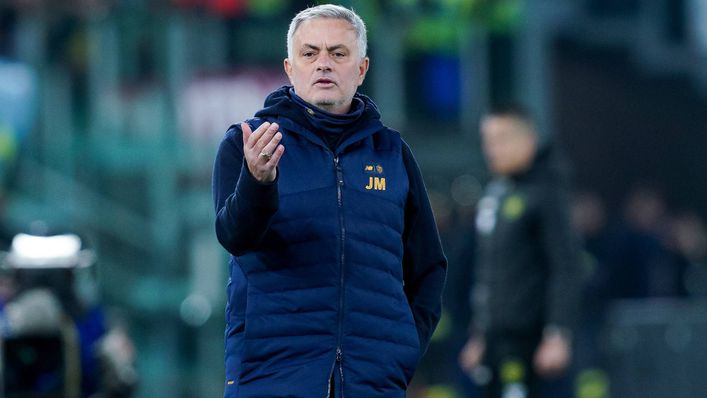 Jose Mourinho's Roma have been one of Serie A's most consistent teams this season — but the legendary coach's long-term future remains unclear.
Unconfirmed reports this week have suggested the Portuguese boss may have offered his services to former club Chelsea next season ahead of what would be a third stint in charge at Stamford Bridge.
As the Giallorossi prepare for Saturday's trip to Lecce, we put Mourinho's current situation under the microscope.
Solid season
Surprisingly, Roma have only lifted the Serie A title on three occasions in their rich history, with their most recent triumph coming back in 2000-01.
And although runaway leaders Napoli will mean that wait goes on, the fact Mourinho has his charges sat in third place after 21 outings this term has to be considered a success.
It has not exactly been thrill-a-minute football on show at the Stadio Olimpico this term, though the Special One's methods have always been more effective than attractive.
His team have scored 28 league goals but have only been breached on 18 occasions, a defensive record only bettered by fierce city rivals Lazio (17) and Napoli (15).
A bitterly disappointing quarter-final Coppa Italia exit to lowly Cremonese last Wednesday irked Mourinho badly, though his side remain among the favourites for glory in this year's Europa League.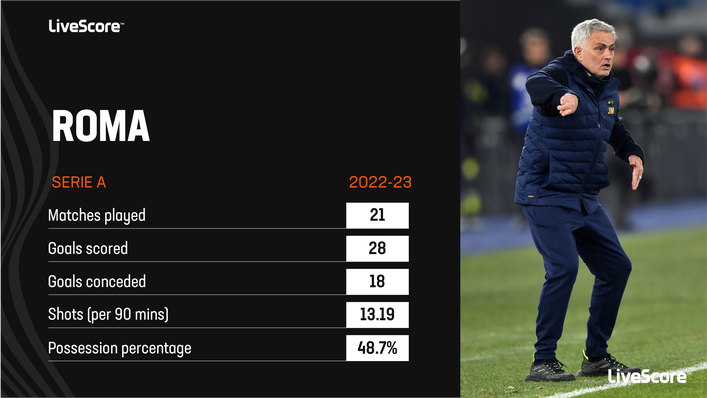 Uncertain future
All in all, things are ticking along at a satisfactory rate in the Italian capital.
Yet Mourinho has cut a frustrated figure at times in recent months, admitting in a press conference that he could have left the club over the Christmas period.
Mourinho, who celebrated his 60th birthday last month, said: "I could've left in December and didn't. This is my life, every day there is a game.
"Sometimes it might seem as if we are struggling, but we are up there with all the others who are very strong."
Though those comments suggest his most recent concerns have been put to bed, a lack of available funds for strengthening his squad is unquestionably leading tensions to rise.
Aside from the signing of Turkish full-back Zeki Celik for less than £7million, all of Mourinho's summer signings were free transfers.
If he is to drag Roma into title contention in the years ahead, that approach will surely have to change.
Returning 'home'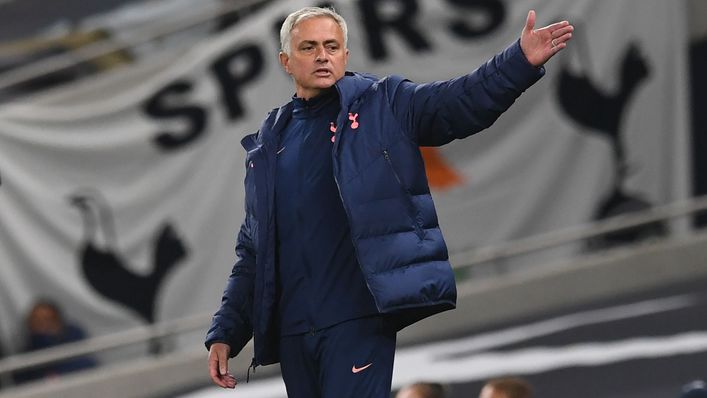 Mourinho has made no secret of his love for the Premier League and England as a whole.
As well as two memorable spells in charge of Chelsea, he has also coached Manchester United and Tottenham and even considered taking the England job a few years ago.
Speaking in 2014, he admitted: "My wife told me not to take it and she was right.
"It was the right decision. It was not the job for me seven years ago, it's not the job for me now and I don't think it will be the job for me in seven years' time. Maybe in 15 years from now, but not seven."
On that basis, Mourinho is not yet ready to take over the Three Lions from Gareth Southgate, so perhaps Chelsea is his likeliest next destination after all.
While Graham Potter has been backed heavily by owner Todd Boehly, a failure to deliver the goods in the months ahead could easily push the big-spending American into a change in the dugout.
Same old Mou
If the two-time Champions League winner is to return to the Premier League, fans will once again be treated to his infamous off-field antics.
Mourinho has never been shy of offering an opinion or calling out his players — two traits that have not left him since heading to Italy.
Only last week, he took to social media to mock a new trend of footballers playing with holes in their socks, jokingly questioning the football authorities' approach to the issue.
Meanwhile, ex-Blues striker Tammy Abraham is the latest to have his performance levels addressed in public by the legendary tactician.
Mourinho said of his No9: "There was a short period this season when I had a few doubts about Abraham. Not about his qualities as a player, but about him, he had a difficult period.
"Now, however, if he doesn't score a goal, then he still gives an important contribution. It's a positive moment for him."
Time will tell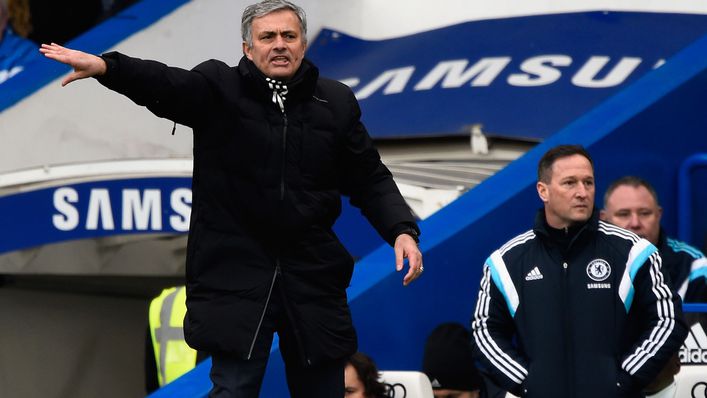 Mourinho has not spent more than three seasons in charge of a club since his first spell at Stamford Bridge between 2004 and 2007.
Be it a sacking, a fallout or an attractive new offer, he has shown a penchant for moving on to pastures new and Roma chiefs will be all too aware of that fact.
In the short term, getting the Giallorossi into next season's Champions League and chasing Europa League glory will be enough to keep one of the game's most decorated bosses happy.
However, depending on what becomes available this summer, it may be time for Mourinho to write a new chapter into his storied career.
Tags