EXCLUSIVE
Roord: WSL giants must toughen up to conquer Europe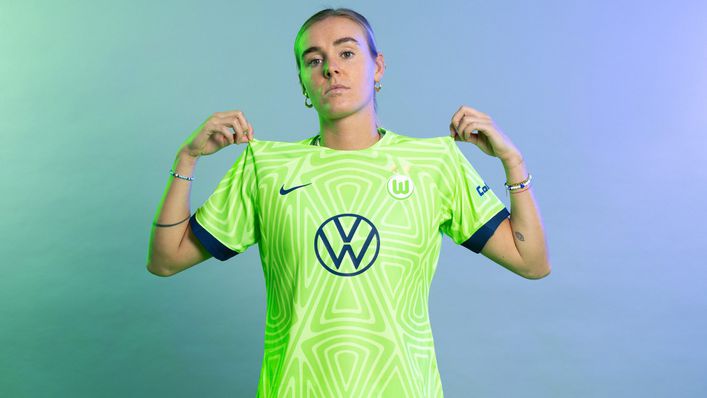 Jill Roord believes Women's Super League sides must toughen up to taste European glory.
The Netherlands midfielder joined Frauen-Bundesliga champions Wolfsburg from Arsenal in the summer of 2021 — and has not looked back since leaving North London.
Die Wolfinnen are on course to defend their domestic crown having won all 11 of their league fixtures this term, while Tommy Stroot's side are also in the last eight of the Women's Champions League.
German clubs have won Europe's premier competition a record nine times, while Arsenal's 2006-07 triumph remains the sole success for an English team.
Having played in both nations, Roord is expertly placed to assess that contrast in fortunes and thinks it is clear to see where WSL sides fall short.
Speaking exclusively to LiveScore, she said: "The English league right now, especially at Arsenal, I would say there's more football being played.
"In Germany, there's a lot of power, a lot of intensity — more direct football. At Wolfsburg, we're still trying to find a balance with that.
"Where I'm from in Holland, we also like to play football, so playing against teams from Germany is super tough.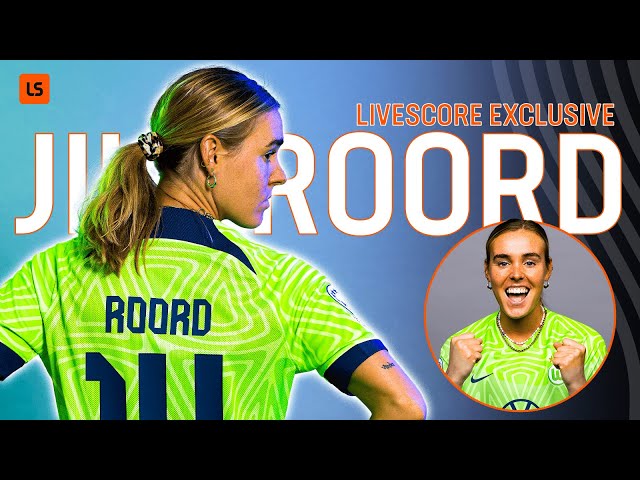 "It's the same for English teams. Playing against a team like Wolfsburg is hard because of the power we possess, it's super uncomfortable to play against.
"If you look at the Champions League, in the league it is fine [for English teams] but in Europe it's maybe a part they need to develop more.
"But in the same way, for us, we need to work on what we do in possession."
Perfect fit
On a personal level, Roord has been at the top of her game during her second spell in Germany, having also played for Bayern Munich between 2017 and 2019.
A versatile operator in the middle of the park — capable of operating as a No6, No8 or No10 — she has netted 29 goals in 53 appearances for Wolfsburg across all competitions.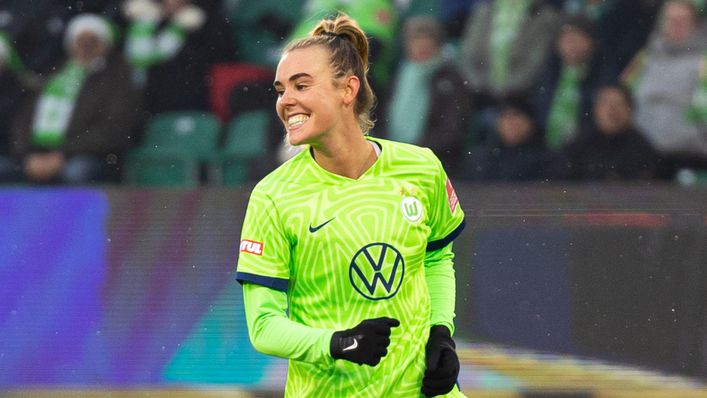 The FC Twente youth graduate believes the role she occupies in her current side suits her to a tee.
Roord added: "I think I fit in really well in this team. We have a very powerful team — a lot of speed and power.
"I am a bit different. I'm a more technical player who is really important when we have the ball, so I think that makes me more special here.
"At Arsenal, we had a lot of those type of players. I've got a lot of space here and they also let me play my style.
"There's more room for me to perform here and it's going really well so far."
Tough period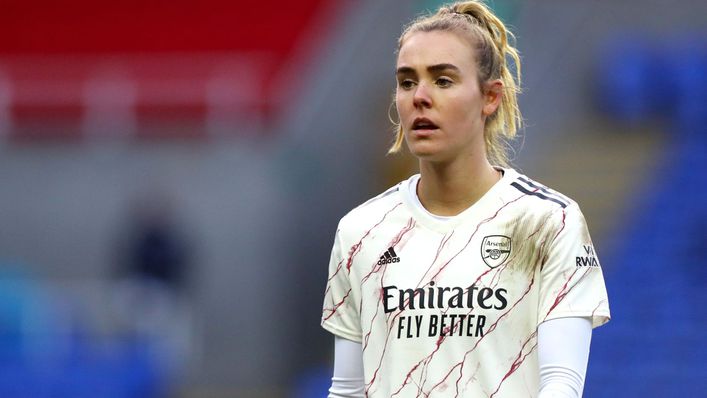 There was sadness among Arsenal supporters when Roord's departure was announced.
Having played for the Gunners throughout the heart of the coronavirus pandemic, limited opportunities to see family played a part in the 25-year-old star's decision to move closer to home.
But Roord has nothing but positive things to say about her time with the club.
She said: "Coming and living in England was pretty easy for me. It's pretty similar to Dutch life, everybody is super chilled, open and friendly, which is really nice.
"Arsenal was an amazing club, a really warm club, so from that perspective it was enjoyable.
"But obviously it was a really difficult time because of coronavirus. I couldn't really go home and people couldn't come to me.
"When you are living on your own and it goes on for such a long time, that was difficult.
"We played a lot of the games in that period without fans, too. That was tough for everybody but I found it particularly difficult."
Despite those struggles, a second spell in England still appeals.
Roord added: "I can definitely see myself going back to the WSL again. I like challenges, new things and new teams and I think the English league is only getting better and better.
"Right now, I'm really good here. But hey, I'm only 25 and I'm hoping I can play for many more years."
Looking forward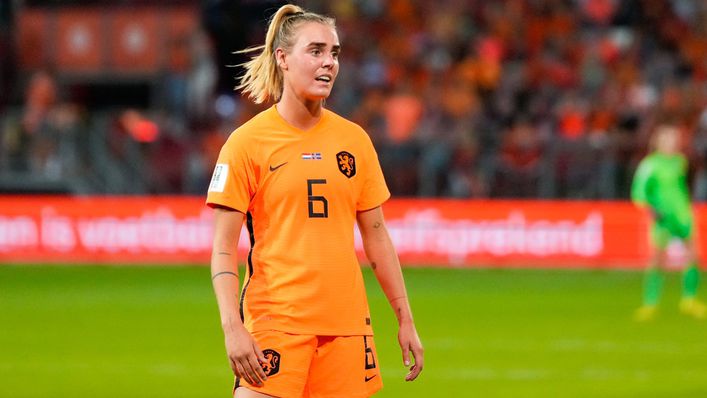 Focusing on the here and now, Roord has her eyes firmly set on a first Champions League crown.
Wolfsburg are joined in the final eight by compatriots Bayern Munch, WSL pair Arsenal and Chelsea, Roma, Barcelona and French giants Lyon and Paris Saint-Germain.
On Friday, they will discover their quarter-final and potential semi-final opponents in a competition Roord believes is there to be won.
She said: "That's our goal and I do think this season it's pretty open. All the big teams off the back of the Euros seem to be struggling a bit.
"So yeah, I think we have a shot. But even the next round is going to be tough. We can face Bayern, Lyon or PSG and those games are 50/50 — it will be down to how we play that day.
"Whoever we face, they are going to be two nervy games!
"I'm really proud of all the clubs I've played for so far, while my greatest achievement is obviously playing for my country, but I want to win the Champions League.
"I haven't managed it yet but I have time on my side and hopefully I can make it a reality soon."
Roord is also dreaming of World Cup glory with the Netherlands in Australia and New Zealand this summer — though she accepts that will be a tough assignment.
The ex-Gunner added: "Right now, saying we can win the World Cup is not super realistic for us. But at the same time, I think all the teams are pretty close.
"Obviously, England won the Euros so they are one of the favourites. But at the same time, I don't think there's a massive difference in quality between five or six teams.
"We are one of them. We have new staff, it's like a fresh start again. We also have a group of young talent, which is good, so I'm excited about that.
"I think we have a lot of talent in Holland. Skilful players. I think the next step for us is to make sure we are physically on the highest level. If we can do that, we can go far."
Tags