In Focus: Mo magic needed from Salah to be crowned world's best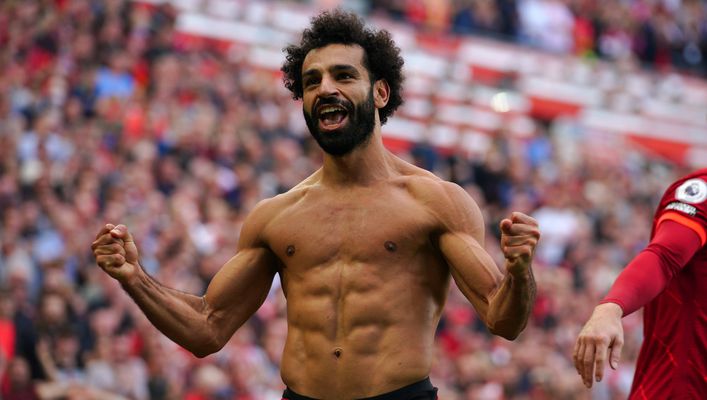 Mohamed Salah is currently the king of the Premier League.
His brilliant individual goal against Manchester City has received deserved plaudits from around the globe and capped a fine start to the campaign.
But just how good is Salah currently? We assess his standing in world football.
That City goal
There is only one place to start and that is last Sunday's moment of magic.
Receiving the ball near the corner of the City box, Salah was surrounded by three opposition players with seemingly nowhere to go.
But nobody told the Egyptian, who went on to beat all three of them before producing a wonderful finish into the far corner with his weaker right foot.
Boss Jurgen Klopp did not hold back in his praise. He said: "The second goal, only the best players in the world score goals like this.
"The first touch, the first challenge he wins then putting it on his right foot and finishing the situation was absolutely exceptional.
"This club never forget these things so people will talk about this goal for a long time and in 50 or 60 years' time they will remember this goal."
Stunning start to season
It had felt like a moment of that magnitude had been coming for Salah given his form in August and September.
The 29-year-old has netted nine goals in nine games as the Reds look to mount a title challenge again.
It is his best run of goalscoring since the end of the 2017-18 season and he has helped Liverpool with more than just his strikes.
Alongside Manchester United's Bruno Fernandes he has created the most big chances (five) in the league, while he is in the top 10 for key passes in the build-up to goals, take-ons completed and passes into the final third (seven).
Numbers never dropped
While it is his best run in more than three years, that is not to say his abilities have ever really waned.
He has always scored goals for Liverpool in big moments — there were five goals and two assists in the 10-game unbeaten run that secured Champions League football at the end of 2020-21.
And his consistency since joining the Reds has been scary.
His first season saw him win the 2017-18 Player of the Year award, scoring 44 goals in all competitions.
Since then he has netted 27, 23 and 31 in the following campaigns — a phenomenal run.
There have perhaps been fewer jaw-dropping moments like the City goal, or his strike against Everton that won the FIFA Puskas Goal of the Year award in 2018, but that should not diminish his standing.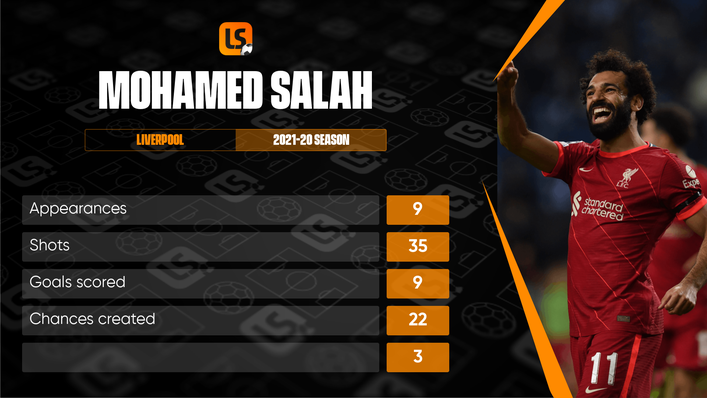 Best in the world
For some, Salah is the best in the Premier League currently. Few would argue with that assessment.
Others currently think there is nobody better in the world.
Former Reds defender Jamie Carragher said: "I don't think there's anyone playing better in the world at this moment or in European football, I really don't.
"Seeing the Champions League in the last few weeks, his record at the start of this season has been absolutely outstanding.
"You can never really question him too much for what he's done at Liverpool, if at all, but right now he is probably as sharp and as good as I've ever seen him."
In-form players
That is a huge claim to make from Carragher and it is still tough to say anyone has usurped Lionel Messi and Cristiano Ronaldo as the best in the land.
And there are players outside of the Premier League producing similarly fantastic performances.
The likes of Erling Haaland, Neymar, Kylian Mbappe and Robert Lewandowski will always be considered in the tier below the two greats.
But it is in LaLiga where another player is producing some of the best displays of his long and storied career.
Karim Benzema has nine goals and seven assists in eight games — he is in the form of his life in a team that is stuttering.
There are always players in a rich vein of form, producing moments of magic and dominating headlines.
Despite the Egyptian king's brilliance, the best in the world tag may still be a step too far for Salah.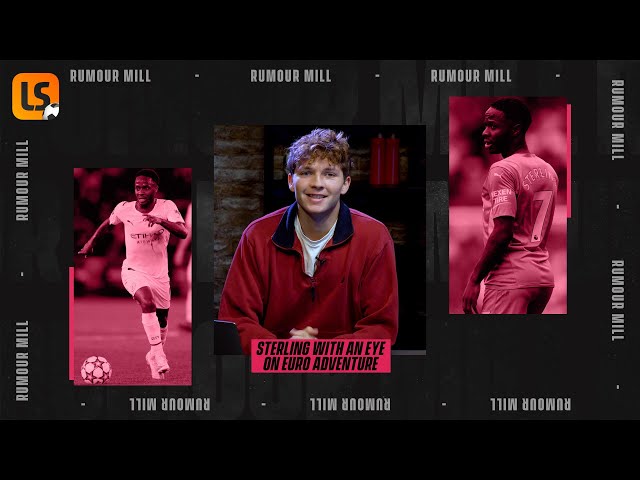 Tags