In Focus: Bunny Shaw can make hop to become world's best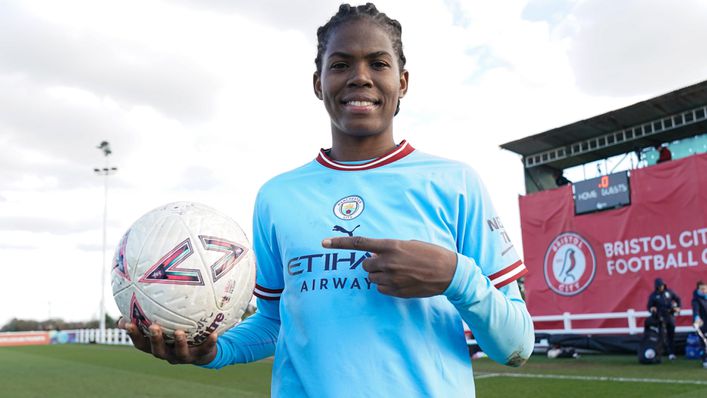 Khadija 'Bunny' Shaw is Manchester City's biggest weapon in their bid to win a four-way title battle.
One of the stars of the Women's Super League, her rise to the top is all the more remarkable for the challenges that she has faced along the way.
Ahead of City's crucial match at Arsenal on Sunday, we take a look at Shaw's journey and what she might be capable of in the future.
Goal glut
City are second in the WSL, only behind leaders Manchester United on goal difference. Fourth-placed Arsenal are three points behind the pair, with a game in hand.
Shaw has been the driving force behind the team's title bid, topping the scoring charts with 15 goals in 16 league games.
Across all competitions, she has netted 26 times in 24 games, the most that any women's player has scored in a single season for the club.
Signed from Bordeaux in 2021, the 26-year-old has taken massive leaps this season, having scored 19 goals in her first campaign.
Shaw has become one of the deadliest strikers in the world and unlike many of her contemporaries, the pathway has been lined with obstacles.
Culture change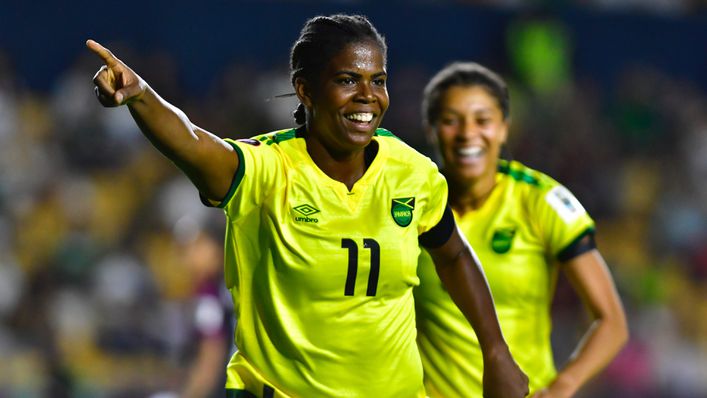 The women's game is still developing in every country in the world, but some are further down the line than others. Shaw's home nation of Jamaica is a case in point, as the lethal forward recently explained.
Shaw said: "If I were in Jamaica right now, I wouldn't waste my time trying to play football. There's nothing going on.
"There's not a lot of opportunities for females in Jamaica. And I have to be vocal about this, because people need to know about what's happening and what needs to be done.
"My mum would say, 'You're wasting your time, female football isn't going anywhere'. And looking back, it was definitely pointless.
"There wasn't even a senior team. The challenge was to convince my mum that I could actually be the one to make a change in Jamaica."
Shaw has certainly done all she could, even if it has yet to result in a change in culture, firing her country to qualification for both the 2019 World Cup and the 2023 tournament.
World's best
As much as Shaw has already achieved for club and country, City team-mate Alex Greenwood thinks that there could still be more to come.
The England defender said: "Her goal record speaks for itself, but Bunny is so much more than goals. What she brings to the team in terms of play, her work off the ball and off the pitch. She is a top person.
"I'm not surprised she's doing what she is doing and she still has so many levels to go to, which is quite frightening to be honest.
"I think she can be the best in the world if she wants to be. She has all the attributes to be the best in the world, I know how hard she works in training."
Shaw will play a crucial role for Gareth Taylor's side as they seek to end the season with a league and FA Cup double.
And with group stage games against France, Brazil and Panama to come at the global showpiece in Australia and New Zealand, her star could yet rise even higher.
Tags