LiveScore Daily: Today's football news in bite-sized chunks
LiveScore Daily is here to deliver all the big talking points from the world of football throughout the day. Keep refreshing this page for the latest stories in bite-sized chunks.
Hammer blow
RB Leipzig have confirmed Timo Werner will not play again this year — ruling him out of Germany's World Cup plans.
The former Chelsea striker, 26, had to be substituted during the first half last night as Leipzig picked up a 4-0 win at Shakhtar Donetsk in their final Champions League group game.
And he now faces a lengthy spell on the sidelines with ligament damage.
A statement on Leipzig's official website said: "The striker injured his left ankle in the win over Shakhtar Donetsk and was taken off in the 19th minute.
"Scans today showed that he has unfortunately torn the syndesmosis ligament in his left ankle and will therefore be out for the rest of 2022.
"A decision on his treatment will be made in the coming days."
High praise
Mason Mount was delighted to see Denis Zakaria make an impact on his Chelsea debut.
Despite joining the Blues on loan from Juventus in September, the 25-year-old midfielder had not played a single minute for the club before Dinamo Zagreb visited Stamford Bridge last night.
But he netted what proved to be the winner on the half-hour mark as Graham Potter's side picked up their fourth win in Champions League Group E to finish three points above second-placed AC Milan, who they beat home and away.
And England ace Mount, 23, claimed the man-of-the-match award should have gone to his team-mate instead of him.
Speaking after the 2-1 victory, he said: "The lads have been battering me the last couple of games I've got man of the match as they don't think I deserved it, but today I don't think I deserve it!
"Denis came in and was unbelievable. He deserves man of the match more than me and he scored as well.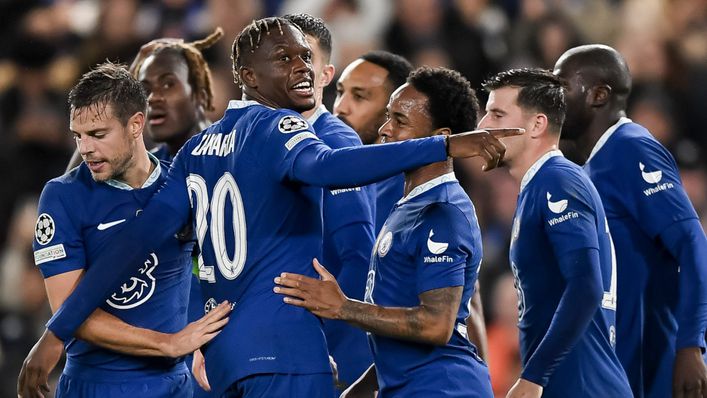 "To step up after not playing, and starting the game, was brilliant. I'm very happy for him to get this opportunity and to do so well."
Mount was also pleased to see Raheem Sterling end his goal drought with an 18th-minute equaliser following Bruno Petkovic's early opener.
He added: "It's brilliant for Raz, he took his goal very well. I'm very happy for him.
"He doesn't think about how many games he goes without scoring. He's so focused on helping the team and getting in the right positions.
"It will come for him, we know how good he is."
There is still hope
Brendan Rodgers has not given up hope of Youri Tielemans extending his stay at Leicester.
The highly-rated Belgian, a £32million signing from Monaco in 2019 following an initial loan, has been linked with Arsenal and a host of other top clubs as his contract runs down.
But Foxes boss Rodgers remains upbeat about the club's chances of hanging on to him beyond next summer.
Speaking ahead of his side's trip to Everton on Saturday, the Northern Irishman said: "He has been a fantastic professional for us, even though he is in the situation with his contract.
"He's never wavered from his mentality and what he gives to the team. He provides the team with know-how in the game — he is wonderful to work with.
"I'd love him to sign another deal and continue his journey at Leicester, but we'll see."
Consolation prize
Celtic may have ended their Champions League campaign with a whimper last night but Jota left the Bernabeu with a smile on his face.
The Portuguese winger, 23, netted a stunning free-kick six minutes from time as the Bhoys grabbed a late consolation after trailing 5-0.
And while the 5-1 drubbing left them with just two points to show for their efforts from six Group F games, Jota did his best to focus on the positives.
He said: "All of us grew up watching these teams, the Spanish league, so it was just a very good moment for me.
"My family were in the stands and it was just a proud moment for me. They are a big pillar in my life and without them I would never get to this level.
"I think there's a lot of personality in our team. We played to score and be active and direct so I am proud of the boys.
"I think we have learned a lot from all of these games. The next time we play against these amazing teams we will be better and be more prepared for whatever comes."
New role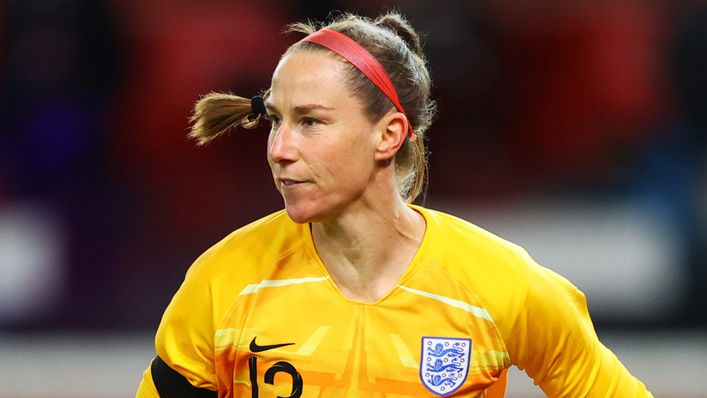 Former England goalkeeper Karen Bardsley has returned to Manchester City in the role of project officer.
Bardsley, 38, hung up her gloves during the summer after eight seasons with City.
Speaking about her new position with the Women's Super League side, the ex-Lionesses star said: "I can't wait to get started — it is something that has been a long time in the planning.
"What is exciting is everything that sits alongside this role in terms of my personal career development. I am in a place with amazing resources, incredible knowledge and talented people who are so open and willing to help.
"I feel like it's so important to consider career pathways for retired professionals and getting people to understand that there is a life after retirement, so to have this opportunity in an environment that I'm so passionate about is amazing.
"Manchester City have done so much for me and I can't wait to give something back, not only to the club, but to women's football as a whole."
Tigers aim to roar under Rosenior
Liam Rosenior has been appointed as Hull's new head coach on a two-and-a-half-year deal.
During his playing days, the 38-year-old Londoner spent five seasons with the Tigers between 2010 and 2015.
Rosenior, who had been in charge at League One Derby on an interim basis earlier this season, replaces Shota Arveladze after the Georgian was sacked by the Championship strugglers in September.
He was at Tuesday's home defeat by Middlesbrough and his first game in charge will be at Millwall on Saturday.
Tags