EXCLUSIVE: Zelem hopes Euro 2022 inspires next generation of Lionesses
Cian Cheesbrough
LiveScore
Manchester United and England star Katie Zelem hopes this summer's European Championship will inspire the next generation of young footballers.
The tournament is being staged on English soil for the first time since 2005 as the Lionesses bid to win their first major international trophy.
With all three of England's group games at the Amex Stadium, Old Trafford and St Mary's already sold out, as well as the Wembley final, the 16-team Women's Euro 2022 promises to be a record-breaking event when it kicks off in July.
And Zelem, 26, is hoping for a summer as memorable as last year, when the men's team played six of their seven games at England's national stadium as they finished runners-up.
Speaking exclusively to LiveScore, the Red Devils captain said: "It will be incredible to have the women's Euros in England. You saw the attention the men's team got last summer.
"Every single person, whether they loved football or had never watched it in their life, supported the lads throughout the whole summer.
"I was at Wembley for the final and then played there a few weeks later so it was incredible to see the differences and be on the other side of things.
"With the games being televised and so much more accessible, I think it's a great showcase for women's football — not just in England but across Europe.
"They're filling stadiums. Wembley's already sold out, all our group games are sold out. I think it'll be amazing to attract attention to the sport and hopefully shine a really positive light on it."
Inspiring a generation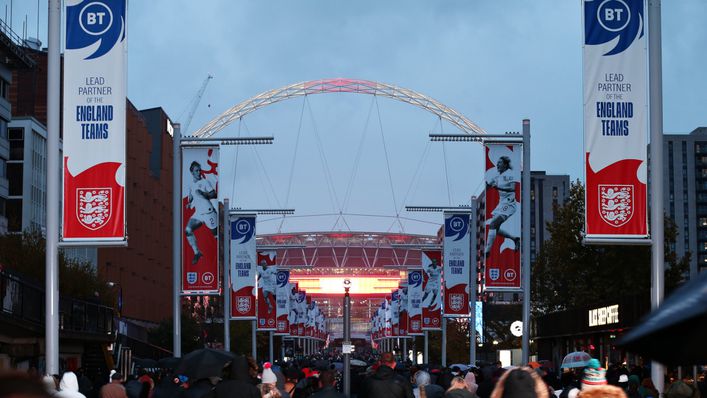 Hopes are high for a successful tournament from the hosts, with Sarina Wiegman's team among the favourites to go all the way.
But while Zelem knows the Lionesses will do their best to emerge victorious, she feels this summer will be about much more than just what happens on the field.
She added: "Everyone wants to do as best as they can at the Euros. Obviously winning a tournament isn't straightforward, as we saw last summer, but the team, whoever is picked, will give it their all.
"However, I think it is much more about inspiring the next generation. There are so many little girls and boys who will be watching England playing in a home Euros and that's a dream come true for anyone.
"Anyone that's played sport knows how amazing it is to represent their country — it's about making the nation proud.
"Proud to be English, proud to be supporting us and inspiring thousands or millions of girls and boys in the future."
International acclaim
Having featured for England at various youth levels, Zelem had to wait longer than expected to for her senior debut.
But after earning her first two caps in wins over Latvia and North Macedonia this season, she is desperate to ensure her first international tournament experience will be in her homeland.
Zelem added: "I think if I am selected, that'll be up there with being Manchester United captain as my proudest achievement. That would be a huge achievement and something I've dreamed of since I was little.
"My first caps have maybe came a little bit later than I would have liked, but good things take time. I'm so proud now to be involved in the squad and with the Lionesses.
"Every single finger crossed that I will be picked!"
Home comforts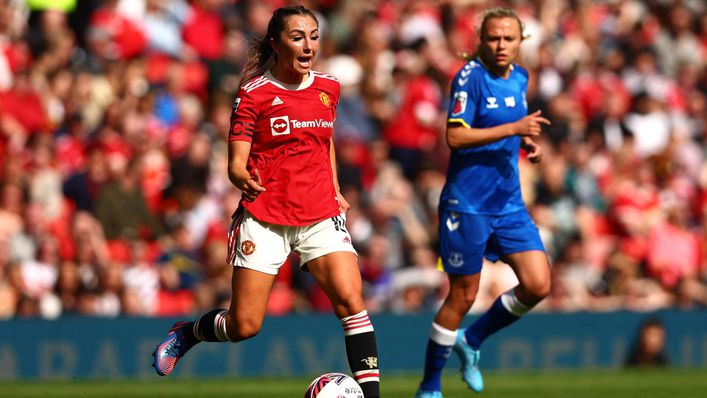 Should she make the final 23-player squad, it keeps alive the prospect of the lifelong United supporter making her first tournament appearance at Old Trafford, which will host England's opener against Austria.
Zelem said: "[Playing at Old Trafford with United this season] was unbelievable. To have the fans there this year was incredible, particularly with 20,000 people coming out to support us.
"There's four of us United girls currently around the squad at the moment and three of us are United fans.
"I remember being a flag bearer at a game when I was only 10 or 11. I was only tiny and the flag was gigantic.
"As a Manchester United fan, to play an England game at the Euros at Old Trafford would be something else."
Records tumbling
Interest in the women's game continues to soar, with those Euro 2022 sell-outs and record-breaking attendances painting a clear picture that there is a huge appetite for the game.
Research shows more than 15 million people tuned in for the first three months of Sky Sports' coverage of the Women's Super League for the 2021-22 campaign.
That figure is only set to soar after Arsenal and Chelsea's title fight reached a thrilling conclusion last weekend, when the Blues were crowned champions for the the fifth time.
On the continent, a stunning 91,533 people packed into the Camp Nou for Barcelona's El Clasico win over Real Madrid in March, smashing the attendance record for a women's fixture.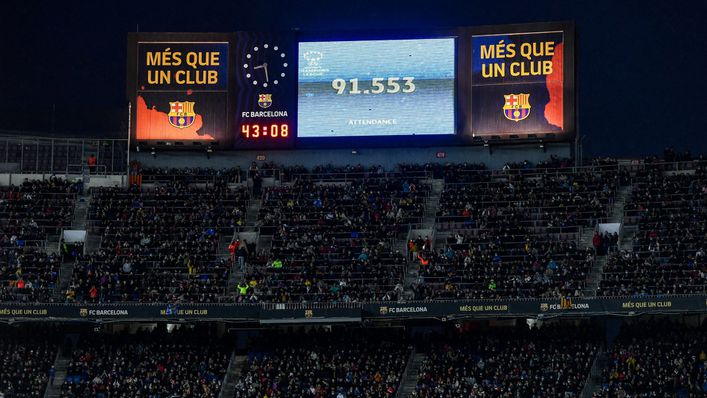 On the growth of the women's game, Zelem added: "Barcelona have had around 90,000 for their El Clasico. You'd be lucky to get that many people in the men's game.
"A lot of men's Premier League teams are not even filling their stadiums! It shows there is a hunger to watch, not just the women's game, but high-level football in general.
"I think people appreciate high-level football and that's exactly what Barcelona are bringing right now.
"Its not the fact of male or female, the gender they want to watch, it's just that about the success and the quality of the sport people are watching."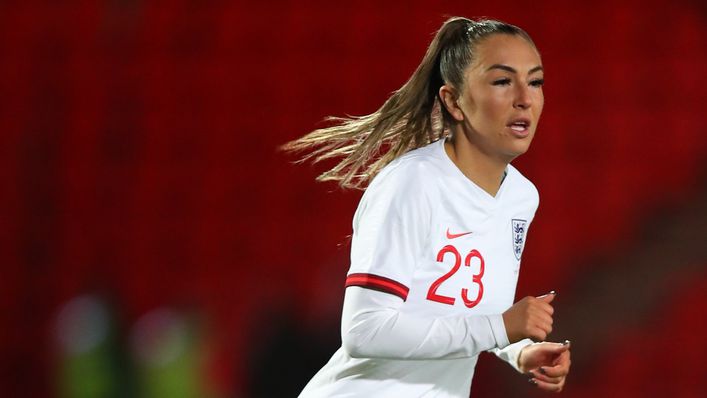 Katie Zelem was speaking ahead of an appearance at Newbury Racecourse's Lockinge with Ladies Day on Saturday. She will be part of a 'panel of pioneers' alongside top flat jockey Hollie Doyle and Olympic champion curler Eve Muirhead.
The panel is part of a progressive evolution of Ladies Day at the West Berkshire racecourse, which will celebrate women's achievements in sport and welcome a female race commentator on-track for the first time in more than a decade.
Tags