EXCLUSIVE: Indonesian star Baggott reveals all to LiveScore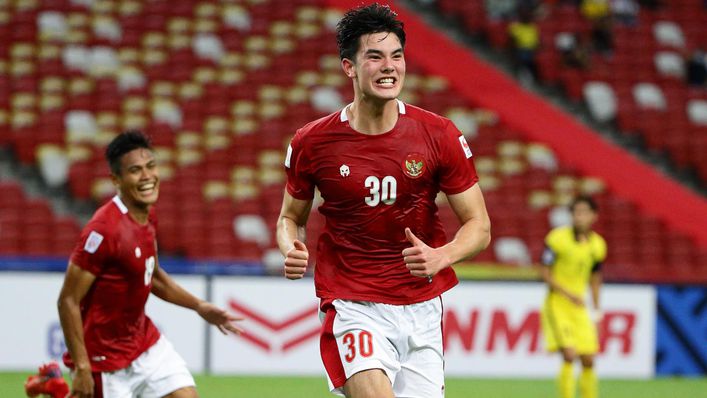 Elkan Baggott is already a household name in Indonesia — and now the defender is ready to make waves in English football too.
The towering 19-year-old has joined League Two outfit Gillingham on a season-long loan from parent club Ipswich as he bids to get a first full EFL campaign under his belt.
And it will be a move watched intently by the youngster's 1.1million Instagram followers — the majority of whom hail from the nation he has already proudly represented 10 times at international level.
Speaking exclusively to LiveScore, the youngster has revealed all on his sudden and unexpected rise to stardom.
True to his roots
Discussing how his international exploits came about, Baggott explained: "I remember when I was starting out in the academy at Ipswich, an aspiration of mine was always to play for Indonesia and represent my Mum's side of the family.
"We were sending emails to the federation which never got answered! But one of my mates who was the same age as me and playing for Lincoln at the time knew an agent out there. He was the one who got me in touch with the national team.
"I played my first game with the Under-19s and then thankfully the senior coach, who I get on really well with, promoted me into the first team quite quickly."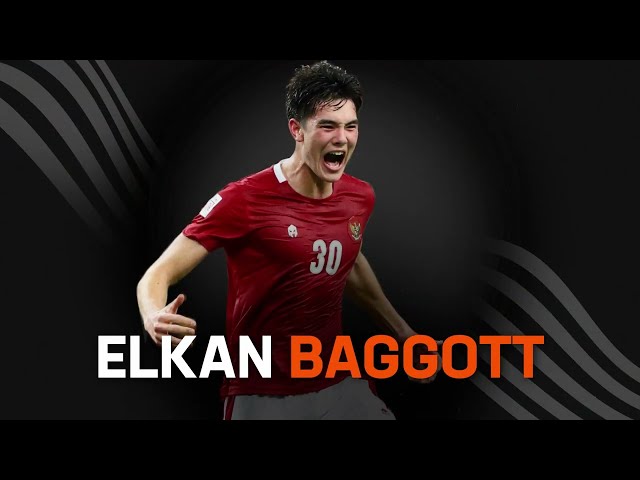 Born in Bangkok to an Indonesian mother and an English father, Baggott was not short of options but always intended to play for the country where he first fell in love with football.
A graduate of Jakarta's British Soccer School before relocating to England in 2011, he only has good things to say about Indonesia's passion for the beautiful game.
He added: "I'd say football is just as big over there as it is in England. Most kids you see in Indonesia either have played or actively play football.
"You only have to look at the messages and responses I get on my social media to see how passionate the supporters are.
"The way my social followers have grown is crazy! The main jump was when we were playing in a tournament in Singapore last December. I must've gone from about 100,000 followers to over a million in about a week!
"They really are incredible."
Bright future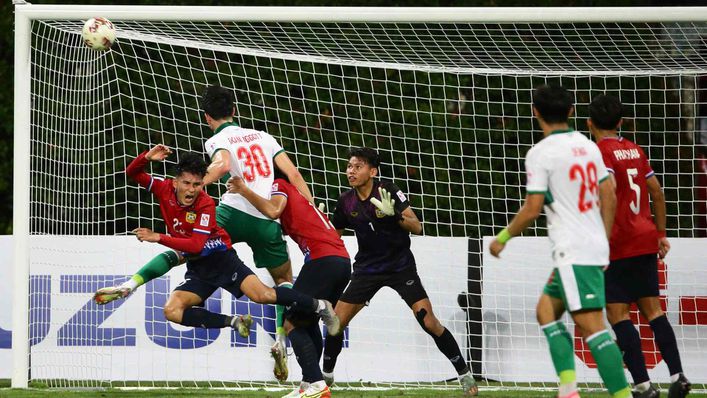 Though his senior debut only came last November, the rising star is already into double figures in terms of caps and even has two goals to his name.
"Actually playing for the senior side for the first time was special," Baggott said. "Singing the national anthem gives you goosebumps and makes the hairs on the back of your neck stand up. It was a really proud moment for me.
"Scoring my first goal against Malaysia — one of our close neighbours — was also a brilliant moment. I enjoyed that one!
"A lot of the boys in the senior team now I actually came through with in the youth teams, so in terms of experience level, we are looking more at the next few years to build.
"We've just qualified for the Asian Cup for the first time in 15 years. Longer term, we'll be targeting making an impact in those kinds of competitions.
"The one thing I would say to Indonesian fans is to please be patient with us. We're still a young team but I'm confident in a few years' time we will be challenging at the top of Asia."
Breakthrough campaign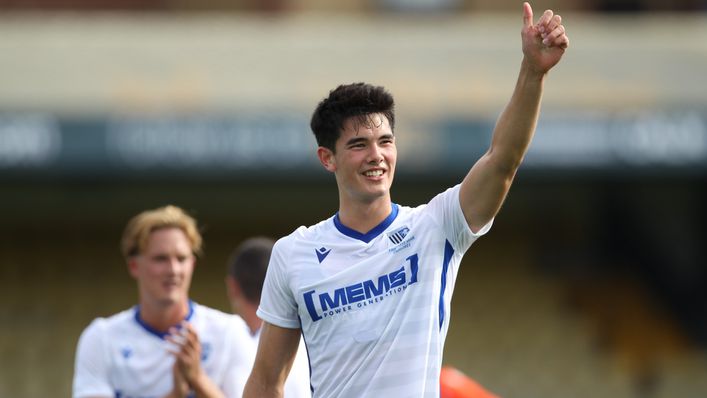 Exciting times also lie ahead of Baggott at club level where, after signing a new three-year contract with Ipswich last month, he is now hoping to shine at Gillingham.
The Kent-based outfit were relegated from the third tier last term but are fancied by many for a strong 2022-23 campaign under experienced boss Neil Harris.
For Baggott, there is no reason why his first full campaign in English football cannot end in the best way possible — especially with Harris in charge.
He said: "My early weeks here have been great. Neil is a great manager. Not only is he so detailed in what he wants on the pitch, but off it he's such a classy guy.
"He really gets to know you at a personal level. The second time we spoke he was already using my girlfriend's name, asking how she was getting on and how my family were. That kind of detail shows a real touch of class.
"We've got a really good squad, which is the most important thing over a long season. Everyone is desperate to bounce back after last year and we'll be up there at the end of the season."
When Gills head out of the tunnel at AFC Wimbledon on Saturday afternoon, it will be another marquee moment in the youngster's career — and his passionate Indonesian fans will be wishing him well.
Tags