In-form City slicker Kelly claims there is even more to come
Phil Medlicott
Press Association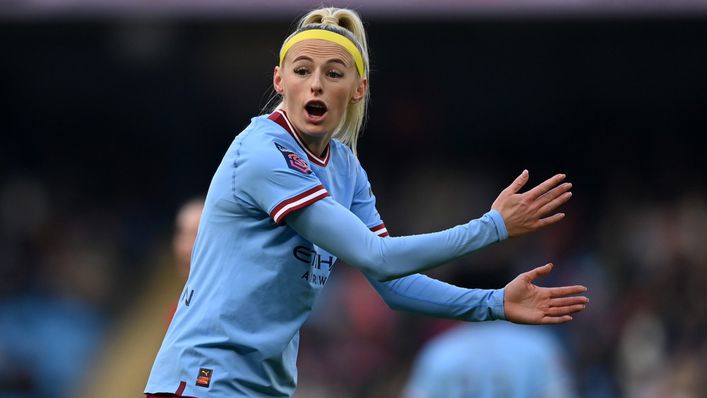 Chloe Kelly believes she is in the best form of her career but is confident there is even more to come.
The 25-year-old winger's debut season with Manchester City in 2020-21 produced 16 goals and 14 assists before she sustained an anterior cruciate ligament injury in May of the campaign.
Kelly returned to action for the final few games the following season before having a starring role in England's Euro 2022 triumph last summer, coming off the bench to notch the extra-time winner in the Wembley final.
Her first City goal this term came in January in a 7-0 FA Cup victory over Sheffield United — a match in which she also set three up — and she has netted twice more for them since, as well as scoring three times during England's Arnold Clark Cup defence in February to secure the tournament's Golden Boot.
Kelly said: "I think the first half of the season I was trying to just find a bit of form and maybe getting frustrated when I shouldn't have been and getting a bit too carried away with myself sometimes — I was just hard on myself really.
"Because of the high of the summer, it probably made me forget I was injured and I was still coming back.
"I only had about five games before the summer, then going into it, coming off the bench in the games, it wasn't like I was getting regular minutes in that tournament.
"I hadn't played loads of football, considering that I was out for 11 months. So I think the first half of the season I was still building back up, but I had to be patient, which sometimes I definitely wasn't.
"It was difficult, but now I think I'm finding probably better form than pre-injury, which I'm enjoying."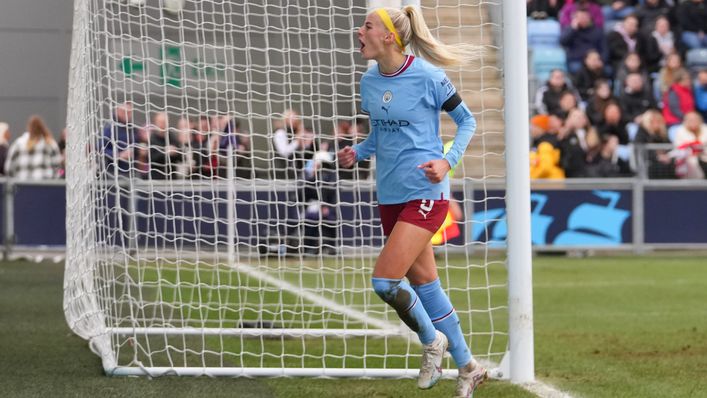 Put to her that it would make it the best form of her career, Kelly said: "Yes, but there's so much to go. I've got so much to learn still.
"Maybe I am in my best form, but it's not the best of me. I've still got so far to go and that's what excites me really."
After starting the Women's Super League campaign with back-to-back losses, Gareth Taylor's side have not been beaten across the 12 league games that have followed, winning 10 of them.
They are currently third, three points behind leaders Manchester United. The Gunners are two points adrift of second-placed Chelsea and three clear of Arsenal, with both London clubs having a game in hand.
Speaking ahead of City's trip to Brighton on Sunday, Kelly said: "The Champions League race is on — and I think the league race is on as well.
"The start to the season was going to be difficult because it was a new team, a lot of new players, but we stuck together.
"We're in great form. We're picking up points very well at the moment and we're scoring a lot of goals.
"Bunny [Khadija Shaw, scorer of 13 goals since the turn of the year] is on absolute fire — I don't know what she had for her Christmas dinner!"
Sunday's contest will be 11th-placed Brighton's first home game since the departure of Jens Scheuer, with Amy Merricks currently in interim charge.
Kelly added: "Not sure what to expect from them, but of course, when a manager leaves, I think the fire in everyone's bellies is massive, so we can't take our foot off the gas in this game. We have to be ready for that."
Tags