EXCLUSIVE
Lehmann backs Villa to gatecrash WSL top four
Cian Cheesbrough
LiveScore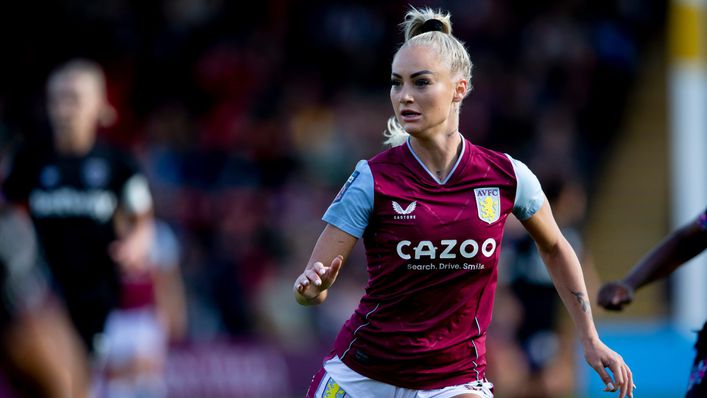 Alisha Lehmann is confident Aston Villa can gatecrash the Women's Super League top four.
Carla Ward's new-look side currently sit fifth in the table after a five-game unbeaten run and also have an FA Cup quarter-final with Manchester City to look forward to later this month.
Switzerland international Lehmann, 24, has starred for the Villans since signing in the summer of 2021 and has now been joined by a host of England internationals in the West Midlands.
Euro 2022 winner Rachel Daly has netted 17 goals in all competitions since arriving from Houston Dash last summer, while fellow Lionesses Jordan Nobbs and Lucy Staniforth were eye-catching January additions.
And Lehmann is excited by the strides ambitious Villa have made in such a short space of time.
Speaking exclusively to LiveScore, she said: "We've made really good progress with the players we've brought in. They're really important now.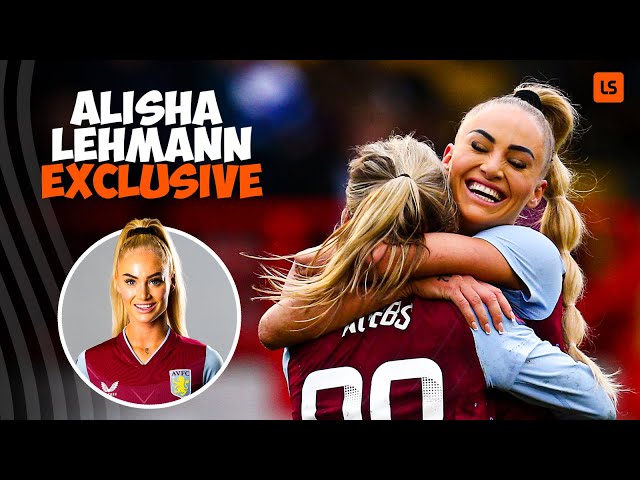 "I think what's equally important is we're close as a team. It's just nice. Every day we go to training and we're really close and have a good vibe.
"I think that's showing with the way we're playing at the moment.
"We haven't played together for a long time. It's been since the summer with a lot of them and then in January two really important players [Nobbs and Staniforth] came.
"It's always a process when you have a new team and bring in new players and I think we've progressed really well now because we actually understand each other on the pitch and we work really well together."
European aims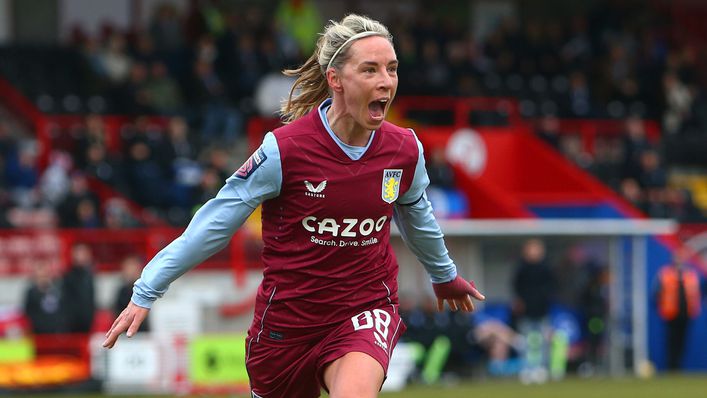 Villa were still plying their trade in the Championship two years ago but last weekend's 2-0 victory over Everton, who are a place below them in sixth, took Ward's side to within just three points of fourth-placed Arsenal.
The Gunners have since extended that gap to six and have a game in hand — but Lehmann insists it will not be long before the Villans are challenging the WSL's heavyweights.
The winger added: "I think it's 100% realistic because, with the players we now have, we can achieve everything.
"Sometimes in England you can play a team and you don't know what to expect. Every weekend is so different. You can lose or win against everyone.
"With this team, we've been so consistent and it's going well and we're all really happy."
Daly the dream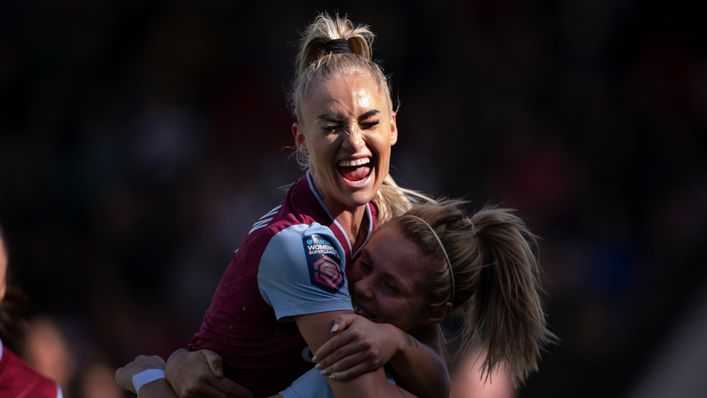 Villa's acquisition of Daly has proved to be a masterstroke and Lehmann has been a particular beneficiary of the 31-year-old Golden Boot contender's arrival.
Lehmann, who has two goals and four assists herself this term, said: "It's amazing. She's an amazing player and an amazing person.
"I love playing with her because sometimes you just put a ball in the box and she will score.
"She's a scoring machine! She's really smart as a player and it's so easy to play with her."
With a smile on her face, Lehmann added: "She's a little bit older now so she has a lot of experience!
"I learn a lot from her, on and off the pitch, because she's a really smart girl.
"I really like to play with her. It's just easy. With all her runs and stuff, I always know where she goes and where she will be in the box."
Hammer time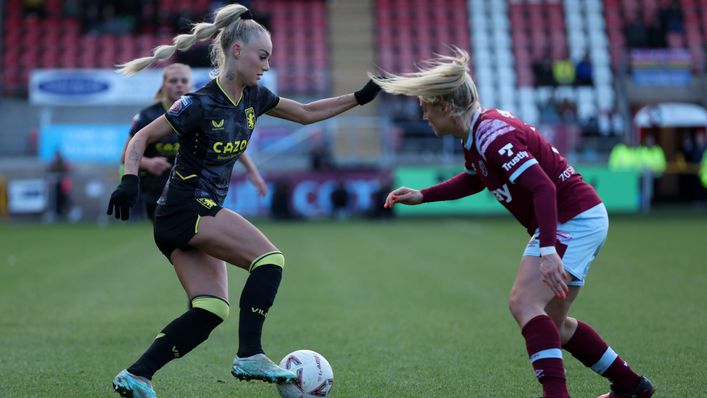 Having seen off the Toffees last week, Villa go-head-to-head with seventh-placed West Ham on Sunday.
Lehmann played for the Hammers between 2018 and 2021 and knows it will be a tough encounter against Paul Konchesky's outfit.
Ahead of the clash at the Chigwell Construction Stadium, she said: "I think we've actually never won against West Ham in the last two years in the league, so we obviously want to win.
"We played them last month in the FA Cup and you could see it was a hard game. West Ham play a straight-forward game and a lot of long balls.
"That's not really our game so it gets a bit transitional, I guess. We're looking forward to it and will give everything we can to win and get three points."
Role model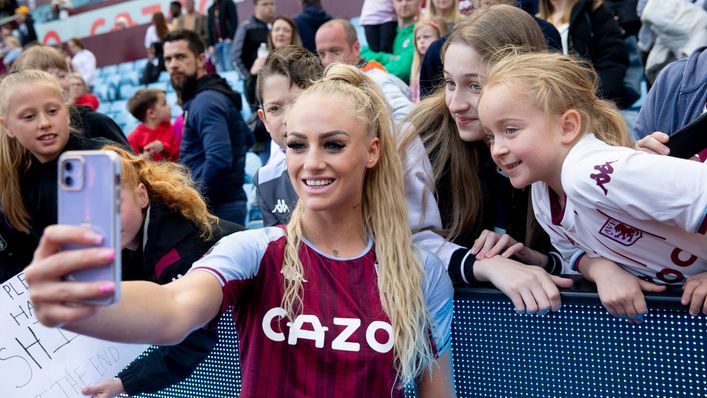 With 12.1million Instagram followers, Lehmann is one of the world's most popular women's footballers.
And she could not be happier to be a role model to youngsters looking to break into the game.
Lehmann said: "This is the most important thing because we want to inspire young girls to play in the future — and it's a bright future because women's football is getting so, so big.
"I like to be close to the fans because they always support us when it's so cold at 6pm on a Sunday night.
"When we played West Ham, we had so many fans. They just sang the whole game and that gives us so much strength to play and win the game — and I think that's really important.
"Aston Villa fans, they're amazing! We've got really, really good fans. They always come to the games and watch us and I also get a lot of good messages from them. It's a good feeling to have."
World Cup approaching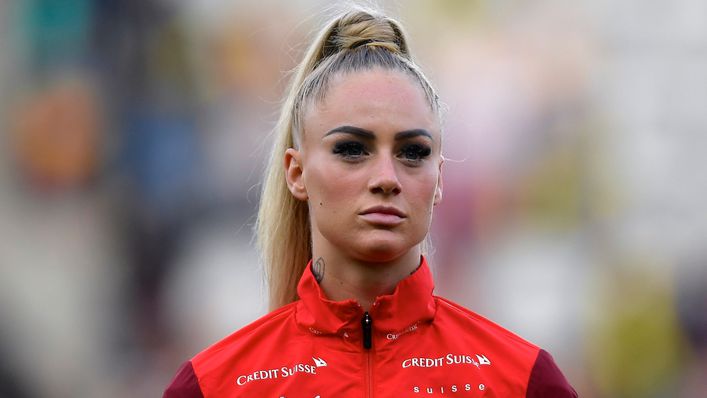 Once Villa's campaign is done and dusted, the 36-cap Swiss star will focus on making an impact at the Women's World Cup in Australia and New Zealand this summer.
She could potentially end up facing some of her club team-mates if La Nati reach the latter stages, with the Lionesses looking to build on their Euro 2022 success.
Lehmann joked: "I think if England play Rachel [Daly] as a striker, they'll have a chance!"
Tags