EXCLUSIVE
Dijon forward Terchoun calls for more support for injured players
Cian Cheesbrough
LiveScore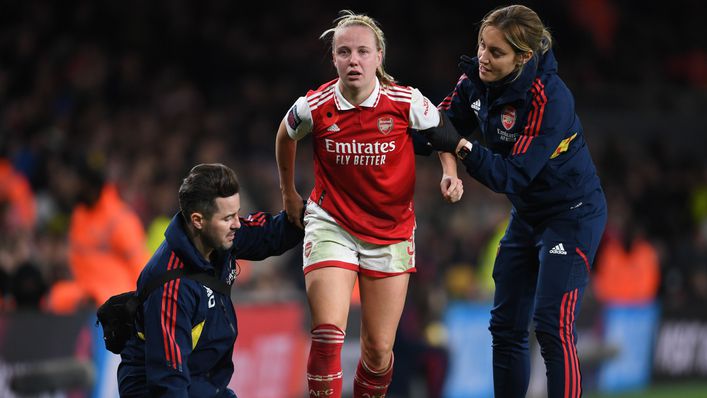 Dijon star Meriame Terchoun has called on women's football to look to the men's game to improve physical and mental support for injured players.
The issue came to the fore earlier this season when Women's Super League title hopefuls Arsenal were rocked by the loss of superstar duo Beth Mead and Vivianne Miedema to ACL injuries.
And having been forced to fund her own return to fitness, Terchoun believes the women's game still has work to do to support those on the sidelines.
The Switzerland international, 27, moved to Dijon last summer following a series of injuries earlier in her career.
She is now looking to impress for La Nati at this summer's World Cup but things could have been very different after three ligament injuries threatened her career.
Speaking exclusively to LiveScore, the 14-cap international said: "At that time I was still in Switzerland and I had to do everything myself and get the people I needed to come back.
"From the athletic coach to the physio, to the mental coaches.
"I invested a lot financially into that, which I think a male footballer at that time would not have needed to do because clubs already had the structure for it.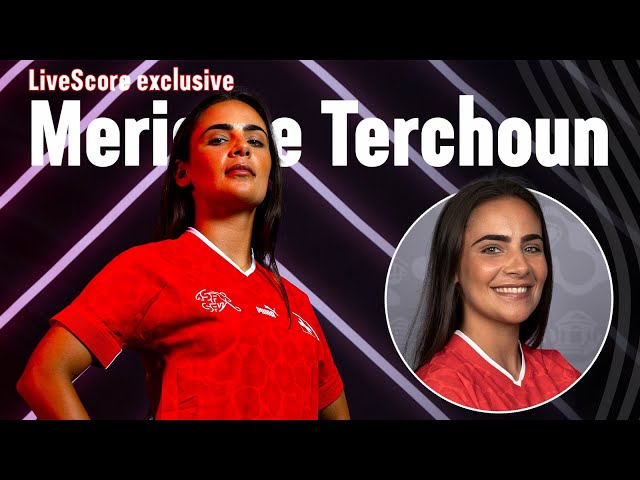 "When you're injured, you're injured and no one really cares. So that's something that has to be better because I see it in men's football.
"It's hard anyway but when you have to do everything by yourself it's even harder and I think that's something we have to be aware of and help the players with."
You mean everything to the club when you're 100% fit but when you're injured it's just like, 'We'll wait until you come back' — Meriame Terchoun
Mental toll
After a long journey back from tearing the ACL in her right knee in both 2015 and 2016, suffering the same injury to her left knee while at FC Zurich in 2019 was a bitter blow.
And the Swiss ace claims the mental battles caused by spells out of action are just as difficult as the physical issues to deal with.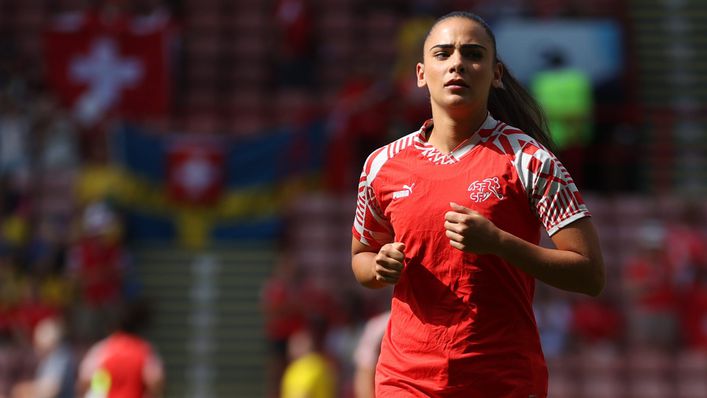 Reflecting on that period, she added: "It was crazy. [It was] hard to accept that when I had my last injury in 2019 I was thinking, 'OK, damn, I don't know if I can come back to that level'.
"But I think what helped me and what I can take from this time was that I improved mentally in a lot of ways and I know what I need to be healthy right now.
"There are things I didn't know before so I think that helped me a lot. But it was a hard time, I went through depression. A lot of doctors, all of them probably, told me I should stop playing.
"I just realised that football means so much to me. I was training and playing with a group of women and it was not a high level but that's why I actually started because I have so much fun playing football.
"Then I could take this back to FC Zurich and try to find this joy again because that's what football is all about."
Knowledge is key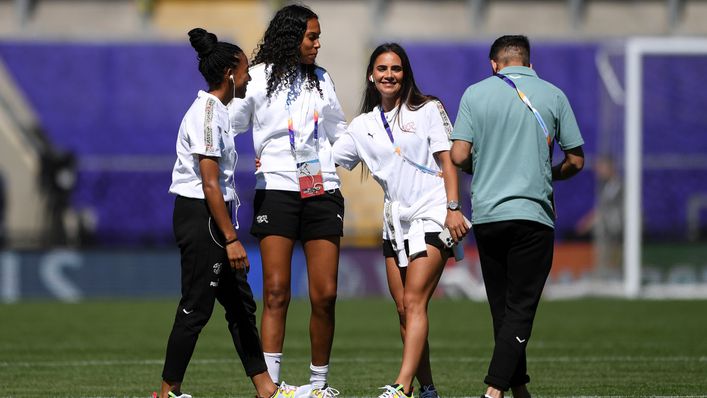 While Terchoun admits the inequality often comes down to financial disparities, she believes more understanding of the biological differences between men's and women's bodies is key.
She added: "The most important thing for me, and what I realised with the national team, is that we are female players. So we have a cycle. We have times where we are able to train more and times we don't feel 100%.
"So when we can go more into those individual things about female athletes, I think we can bring more on the pitch and as a person and a football player.
"If we can look at it more and not always [have to] compare with the men's game, that's the secret [to success] in women's football and where we can definitely grow.
"So it comes to knowledge, it comes to having good medical staff and people around you who are experienced in that."
Lacking empathy
While women's football still has some way to go to reach the level of support available at top men's clubs, Terchoun insists mental care for players is an issue across the board — and she wants to see more empathy in the beautiful game.
Terchoun said: "It doesn't matter if you're a man or a woman. It's also something we have to speak about with young players so they know it can happen — it's part of the job.
"Being alone at this time and having no support is probably the worst thing.
"I think it's traumatising because you mean everything to the club when you're 100% fit but when you're injured it's just like, 'We'll wait until you come back'.
"That's what I think about men's football, I think it lacks humanity. We need the social competence and to keep players around the team when they are injured."
Tags