EXCLUSIVE
Terchoun insists Swiss are ready to roll at Women's World Cup
Cian Cheesbrough
LiveScore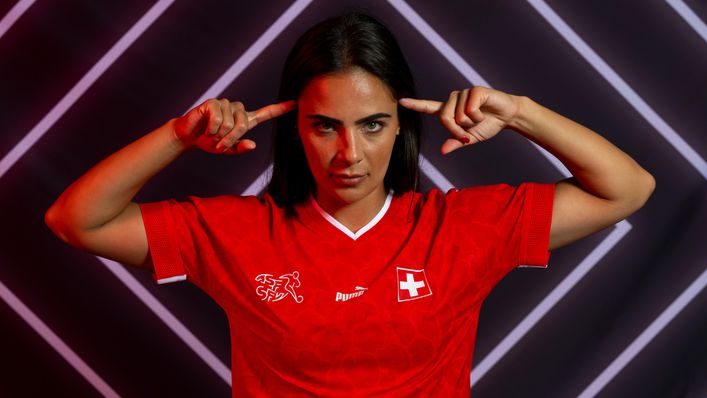 Switzerland international Meriame Terchoun is determined to make her mark at the Women's World Cup this summer.
The forward, 27, is currently plying her trade at French side Dijon ahead of what she believes can be a successful tournament for the Swiss in Australia and New Zealand.
La Nati head into the June and July showpiece with a new manager in the hotseat in Germany legend Inka Grings, who took over from Nils Nielsen shortly after Women's Euro 2022.
And Terchoun has seen enough under the new boss to convince her of a positive campaign as the national side look to improve on their disappointing group stage exit in England last summer.
Speaking exclusively to LiveScore, she said: "I rate them [Switzerland's chances] quite high! We have a squad capable of going through the group.
"A lot of people say 'it's little Switzerland' but we have really good players.
"Competing in a World Cup gives you enough reasons to give everything and I'm confident we will have a good World Cup.
"We have a new coach with a new idea of playing and I hope she can develop that. I'm really positive that we can have a good tournament.
"We have some really experienced players who have been in the team a long time, like Lia Walti and Ramona Bachmann, but there are also some new young players coming through.
"That mix of experienced and younger players is something we can really use to our advantage."
Competitive field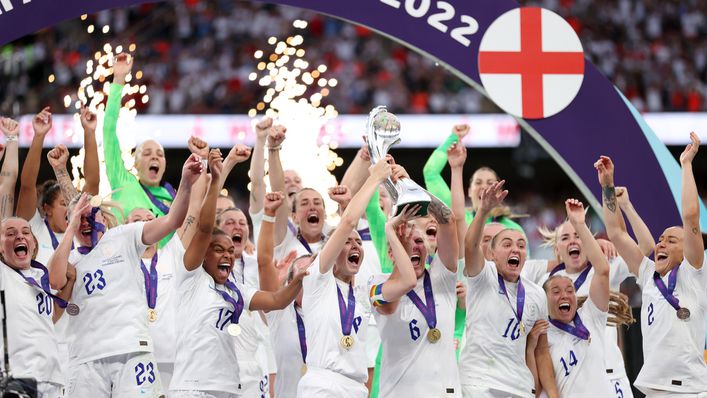 Switzerland have been drawn against co-hosts New Zealand in Group A, as well as Norway — who include 2018 Ballon d'Or Feminin winner Ada Hegerberg among their ranks — and tournament debutants Philippines.
As European champions, England are among the favourites to claim more silverware alongside the United States, who are looking to clinch their third successive crown.
But Terchoun believes there are a number of teams who will fancy their chances — and that will only make for a better spectacle for supporters.
She added: "England and USA are two nations already at a high, high level but I think the other teams like Germany are not sleeping.
"So from year to year, World Cup to World Cup, it's going to be more interesting, which is so nice.
"For the supporters at home it's going to be really nice football to watch [this summer] so I'm looking forward to that too."
Euro heartbreak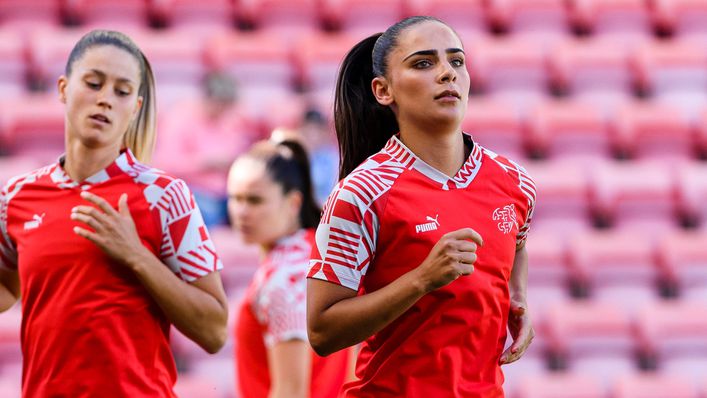 Euro 2022 was a particularly difficult tournament for Terchoun after being left on the bench for all three of Switzerland's group games in which they picked up only one point.
Having worked her way to full fitness following injury problems earlier in her career, the former FC Zurich ace admits she was left confused by her lack of involvement.
Reflecting on last summer, Terchoun said: "I'll be honest, I don't know why I didn't get the chance to play. We also had the norovirus problems throughout the squad, which was really hard for us.
"Football is like this sometimes where the coach makes decisions that we as players cannot really understand.
"You still have to accept your role within the group and be supportive as a substitute but this is not my goal. My goal is to be on the pitch and show what I can do and what football I can play."
Cutting the mustard
Right now, Terchoun's focus is firmly set on making an impact for Dijon, who she joined from Zurich at the start of the season.
She added: "The most important thing for me ahead of this summer is staying in rhythm, staying healthy and getting some confidence on the pitch with Dijon.
"I'm confident in what I can do and bring to the group and that's what matters the most.
"At the beginning, it was quite tiring because I had a completely different rhythm before. But it's just amazing to be here after all that I experienced with my injuries.
"I really enjoy being a professional footballer and I feel I've arrived in the daily business of training and I'm doing well."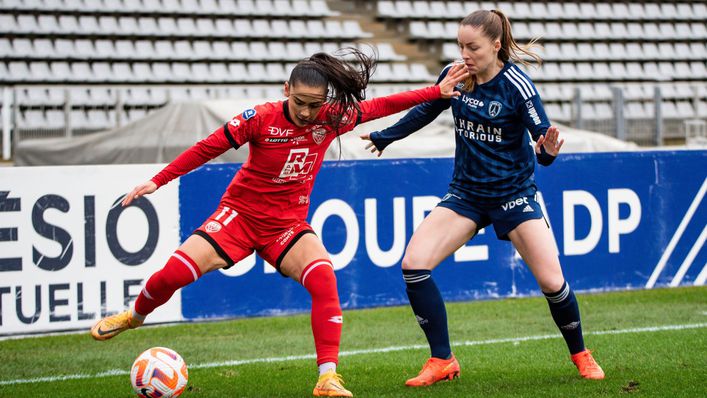 Despite lofty aims for a mid-table finish before the campaign kicked off, the ambitious Division 1 Feminine outfit find themselves battling relegation in 10th.
Much like she is for her national side, the pacey wide player is now working under a new boss in Sebastian Joseph, who was appointed in December following a poor start to the season under Christophe Forest.
After being suspended for a 4-0 defeat by Paris Saint-Germain last week, Terchoun will return to the fold for crucial clashes with bottom side Soyaux-Charente on Saturday and 11th-placed Rodez later this month.
Assessing her side's season so far, she said: "It was quite difficult for us [to start with]. The club have changed a lot of things. We had a lot of new players come in at the beginning.
"It was quite difficult early in the season because we had a lot of injuries. The coach changed in the winter, which was good because now a lot of things have changed [for the] better.
"It's nice that he [Joseph] wants to play a more offensive game and that we focus on our strength. And the spirit of the team is much better than before.
"The most important thing is to stay in the league and improve next season. The goal we set at the start was to finish sixth or seventh.
"With the new manager, we have to forget the past and work on at least staying in the league this season."
Tags