Talking Tactics: Mastermind Renard targets upset in Mexico match-up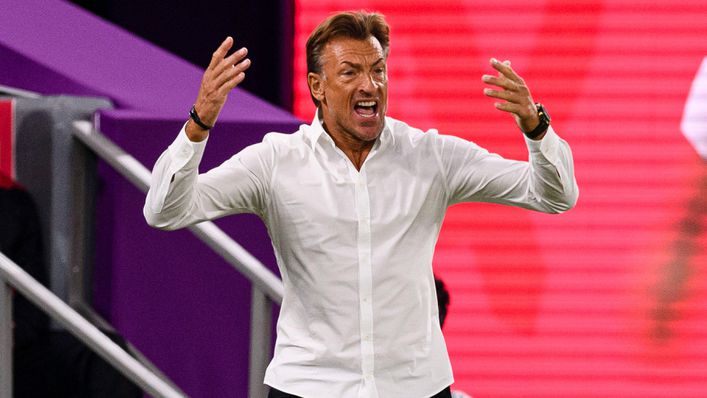 After producing the shock of the World Cup against Argentina, Herve Renard's Saudi Arabia are looking to stun the planet once more against Mexico.
The Saudis can count themselves unlucky after their 2-0 loss to Poland in which the goalkeeping efforts of Wojciech Szczesny kept them at bay.
They remain in with a chance of qualification, however, and will place their trust in their head coach — who has twice lifted the Africa Cup of Nations .
We take a look at Saudi Arabia's chances of reaching the last 16 as they take on Mexico in their final group game.
Unlucky against Poland
In their second group match, Saudi Arabia took on Poland and had the opportunity to confirm their place in the knockout stage.
The Green Falcons were always on the front foot but went a goal down against the run of play in the 39th minute to Piotr Zielinski's strike.
Renard's side had chances to equalise but Szczesny put on a fine performance — denying Salem Al Dawsari from the penalty spot and saving Mohammed Alburayk's rebound.
Robert Lewandowski delivered the final blow late on by ending his wait for a World Cup goal in the 82nd minute.
The result may not have been the same as their stunning upset against Argentina — but Saudi Arabia's performance proved they are not a team that can be easily brushed aside.
'Make history'
Renard challenged his men to make history by securing a spot in the knockout stage with a positive result against Mexico.
The Frenchman acknowledged the size of the task he is faced with, though, given their opponents have progressed from the group stage in each of the last seven World Cups.
He said: "If these players want the fans to remember them, they have to make history, otherwise people will forget in 20 or 30 years, because the last time we reached the second round was in 1994.
"The most important thing is that we are still alive for this game and we have the chance to qualify — but we will have to fight very hard.
"Mexico have a lot of experience in the World Cup and a better record than Saudi Arabia."
Meagre Mexico
In their final Group C clash, Saudi Arabia take on a Mexico side that were unable to undo Poland's defence and fell to the brilliance of Lionel Messi.
Gerardo Martino's outfit are one of just three nations yet to score at the World Cup, so far managing a lowly 15 efforts and troubling the keeper with just five.
Wolves striker Raul Jimenez may not have rediscovered his best form yet but he has been afforded few opportunities to do so — coming on as a substitute in both games for a total of just 43 minutes.
Mexico have also struggled to create goalscoring opportunities for their forwards, conjuring up just 10 chances and one big chance.
Salem Al Dawsari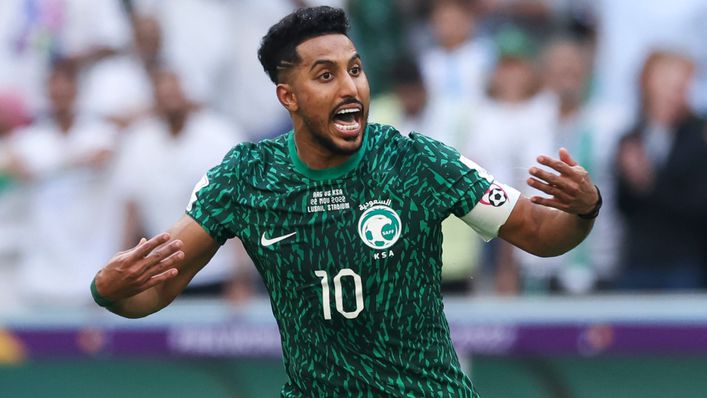 Al Dawsari has already undoubtedly etched his name into Saudi Arabian football history — regardless of what happens against Mexico.
The 31-year-old netted a stunning winner as Saudi Arabia beat Argentina 2-1 and brought their 36-game unbeaten streak to an abrupt halt.
The Al Hilal star has been his nation's main man in attack, hitting the target with four of his five shots and creating two big chances — if Renard's men are to progress to the knockout stages, they will need Al Dawsari to conjure up more moments of magic.
Renard's rousing war cry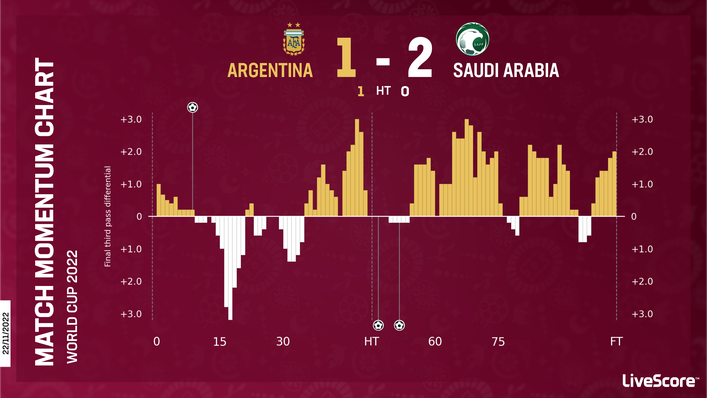 Renard is no stranger to tournament upsets, having steered Zambia to an unlikely AFCON triumph in 2012.
Among the secrets to his success are his passionate motivational speeches — he demonstrated this quality with his half-time team talk against Argentina, inspiring his side to come back from 1-0 down.
The Frenchman will undoubtedly be hoping to fire his men up for their next task — in order to ensure it is not their final outing at the 2022 World Cup.
Tags