In Focus: Maestro Messi's magic can take Argentina to World Cup glory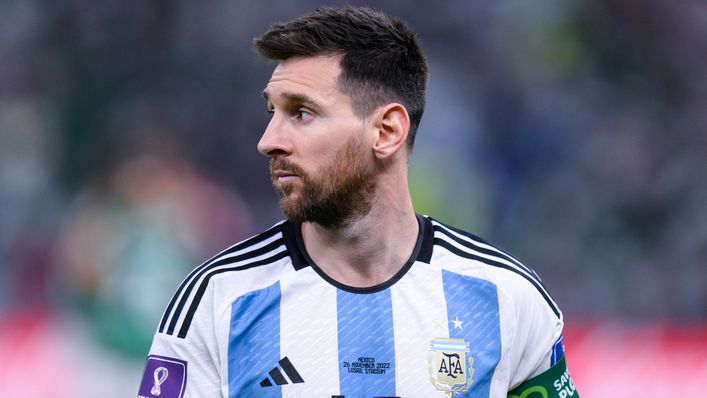 As Argentina teetered on the edge of elimination after a humiliating defeat to Saudi Arabia, Lionel Messi stepped up to keep their World Cup hopes alive.
The seven-time Ballon d'Or winner opened the scoring in La Albiceleste's second match of the tournament, a vital 2-0 win over Mexico.
Ahead of this evening's clash with Poland, we consider just how key Messi has been for Lionel Scaloni's men so far — and whether he can take this team all the way to glory.
Messi dazzles Mexico
Argentina's dreams of a World Cup triumph looked to be slipping away on Saturday, before Messi worked his magic in the second half.
He was constantly surveying the pitch, looking for opportunities to unlock Mexico's heavily guarded goal — often dropping deep to collect the ball.
And the Paris Saint-Germain forward eventually got his opportunity to strike in the 64th minute, when he received the ball on the edge of the box and drilled a shot past the outstretched arms of Guillermo Ochoa.
As Gerardo Martino's team dropped to their knees, La Albiceleste rejoiced — while simultaneously breathing a sigh of relief.
Enzo Fernandez then sealed the win with a curling right-footed strike in the 87th minute, after picking up a Messi pass from the left flank.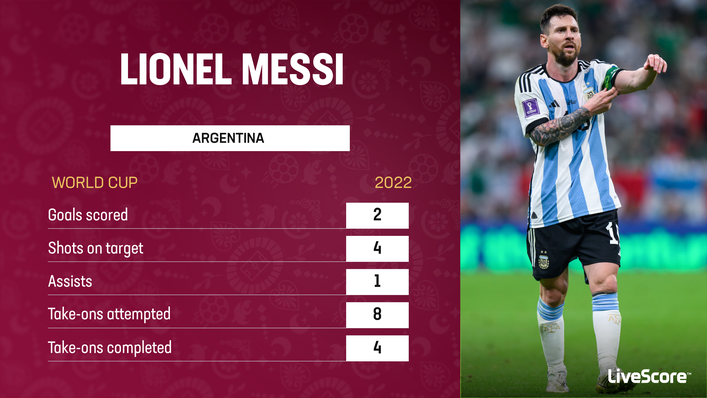 Scaloni sings Messi's praises
Following the victory over Mexico, Argentina head coach Scaloni praised Messi's performance.
He said: "Even the Mexican fans enjoy watching him [Messi] play, even when he scores a goal against them — we all enjoy it.
"It was a terribly difficult game, against a great rival, and even more so because of how we came into the match.
"I'm proud of my team. The game changed, not only because we have Leo, but because we have great players throughout the team."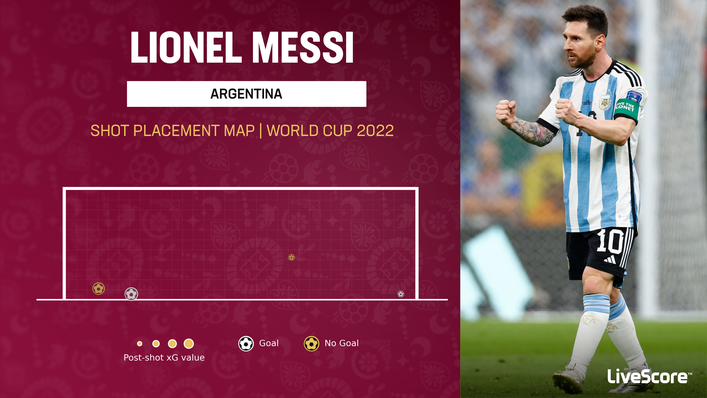 Messi's metrics
Messi, 35, has scored in each of his last six games for Argentina, amassing a staggering 12 goals — and he has managed more shots on target than any of his team-mates in Qatar (four).
As his play draws the attention of defenders, he can also create opportunities for others — conjuring one assist and four opportunities for his fellow Albiceleste stars.
The former Barcelona icon is constantly involved in the opposition half, attempting the second-most crosses (eight) and passes into the attacking third (39) of any Argentina player.
Even at a stroll, expect him to produce a moment of magic at any point, as Mexico found out to their cost.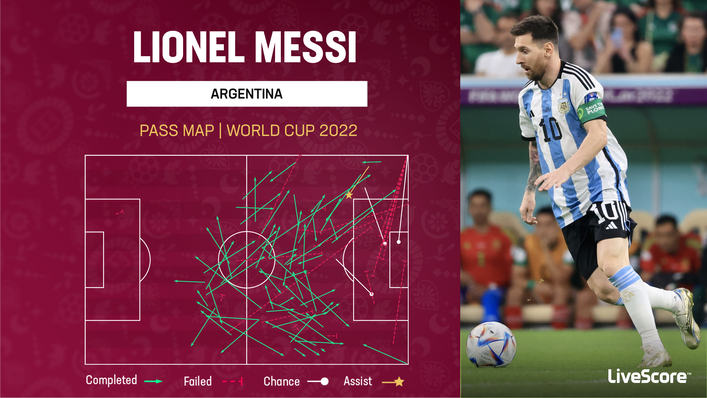 Lionel's last chance
Argentina's talisman will be turning 39 years old by the time the 2026 World Cup comes around, leaving many to ponder if this could be Messi's last appearance at the competition.
That certainly seems to be his plan. When speaking in the build-up to the global showpiece, he said: "There's some anxiety and nerves at the same time. It is the last one [World Cup]."
With that in mind, the Rosario native will be even more motivated to make sure that he ends on a high note, if this is his international curtain call.
The Poland problem
Tonight Argentina take on Group C leaders Poland, who have found form at just the right time after a 2-0 win over Saudi Arabia.
Striker Robert Lewandowski managed to end his World Cup scoring drought by scoring the Eagles' second at Education City Stadium, so will be eager to add to his tally.
Poland are also defensively resolute, as one of three sides yet to concede in Qatar, which will provide Messi with another tricky challenge to overcome.
A win would guarantee Argentina safe passage to the round of 16, while a draw could see them squeak through in second place — but leaves the door ajar for Saudi Arabia or Mexico.
A loss? Well, that would see them exit the competition.
With the stage set, Messi will lead his side on to the pitch in Doha, aiming to secure their place in the knockout rounds.
Tags