Transfer Talk: Mbappe winner may Kyl talk of Madrid move
Cian Cheesbrough
LiveScore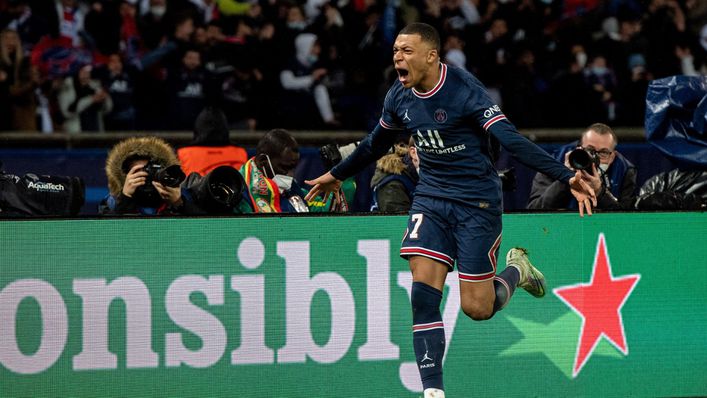 It was all about Kylian Mbappe in the build-up to the first leg of Paris Saint-Germain's last-16 tie against Real Madrid — and that was no different after the final whistle.
Having tormented Real's defence all night, the 23-year-old fired home a sublime stoppage-time winner to earn a deserved victory over a club he is heavily tipped to join this summer.
But with the Parisians looking much the superior team last night, would a move to Spain be a step down in his career?
We take a closer look at the France superstar's future.
Madrid's menace
The Los Blancos clash was billed as Mbappe's big audition as he was given the perfect chance to impress his potential new employers.
And after passing the test with flying colours, right-back Dani Carvajal may breathe a sigh of relief that he could be lining up alongside him next season rather than against him.
In an all-action display, Mbappe completed four take-ons and had as many shots on target — the most of any player on the field for both metrics.
With his sublime acceleration and skill had already drawn the foul for Lionel Messi's saved penalty, Mbappe ensured PSG took a deserved advantage to the Spanish capital with a fine solo winner.
Finding a pocket of space in the left-hand channel, the forward somehow burst past two Real defenders before slotting home to settle the match and once again prove he is the man for the big occasion.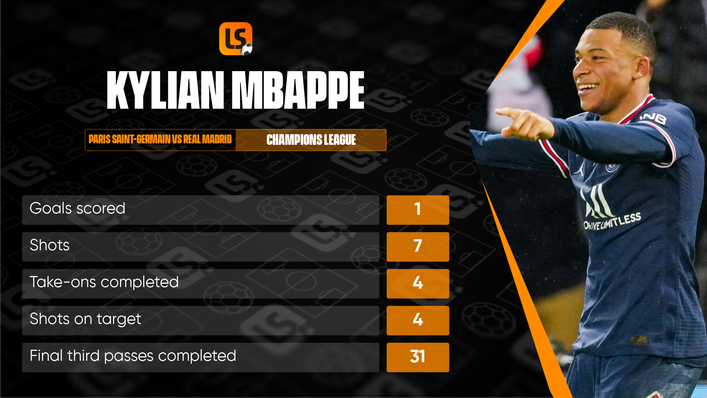 The Real deal
That seemed to be exactly what Madrid were missing last night, with quiet games for front two Karim Benzema and Vinicius Junior.
Securing the free transfer of Mbappe, who is out of contract in June, has been Real's priority for some time — and that desire to get him will only be increased by last night's result.
With big names and personalities scattered across Real's rich history, Mbappe looks to be more than capable of being the next superstar to light up the Bernabeu.
Carlo Ancelotti, his potential new boss at Madrid next season, did not hold back on his praise for the dazzling star.
He said after the game: "Mbappe is the best player in European football.
"Mbappe is unstoppable, we have tried to control him. [Eder] Militao has done very well, but he is a player who always invents something."
The right move?
A move to Los Blancos is believed to be the one Mbappe has his heart set on, but would it be right for his career?
Despite being leaders in LaLiga, there was a noticeable gulf between Real and Tuesday night's opponents with the Parisians now looking much more akin to the Galacticos of Madrid's past.
At PSG, Mbappe is playing alongside superstars in Neymar and Messi — he may be better off continuing to develop the promising relationship that is starting to form between the three.
That is the opinion of ex-Chelsea and England ace Joe Cole, who suggested the in-demand star may be better suited staying exactly where he is.
After witnessing another masterclass from the World Cup winner, Cole said: "If I'm Mbappe, I know where I want to be. I want to be at PSG with Messi and Neymar sliding me in.
"He can go and break all sorts of records at this football club because they will get it right at some point.
"There were enough signs because I watched them the last two games, there's more good things than bad things.
"They dominated Real Madrid, that could have been three or four there and the tie been over."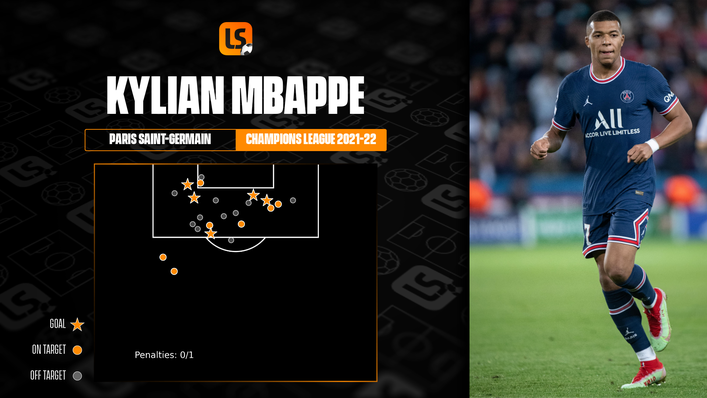 Could he stay?
Mbappe's contract is just four months away from expiring but extending his stay in Paris does not seem to be out of the question.
The player himself has refused to rule it out, while recent reports suggest the Ligue 1 leaders are increasingly confident he will sign a short-term extension.
That may be only be to avoid losing him for free, but the potential departure does not seem the foregone conclusion it was billed as last summer.
After an unconvincing start, there are signs that manager Mauricio Pochettino is beginning to make his mark on their star-studded team and Mbappe is firmly at the heart of things.
Speaking after the game, Mbappe reiterated his commitment to PSG in the short term at least.
He said: "We ask too many questions, we say too many things. We talk about PSG and Madrid, two great clubs. I'm a PSG player, I'm always very happy.
"I play for one of the best teams in the world. I'm going to give 100% throughout the season and then we'll see."
A triple header of Ligue 1 games against Nantes, Saint-Etienne and Nice are up next for Pochettino's men before they head to Madrid for the return leg next month.
While there are certainly reasons to stay put, it has always seemed a matter of if, rather than when, Mbappe seals his Spanish switch.
But the Frenchman seems far from unhappy at PSG and helping them lift their first ever Champions League could convince him to stick around for a little while longer.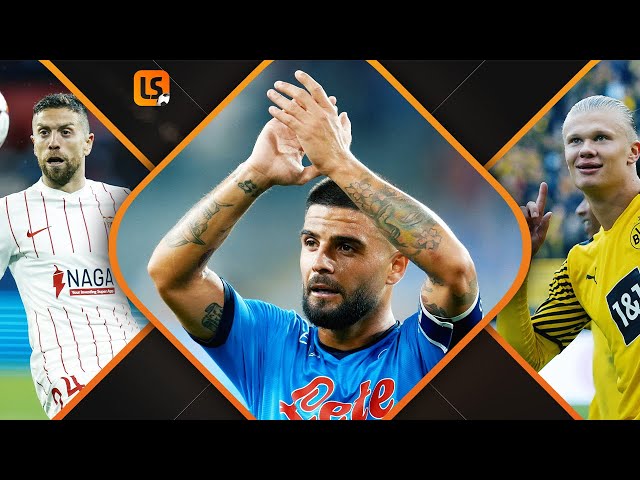 Tags