Talking Tactics: Scheming Simeone has Pep on Guard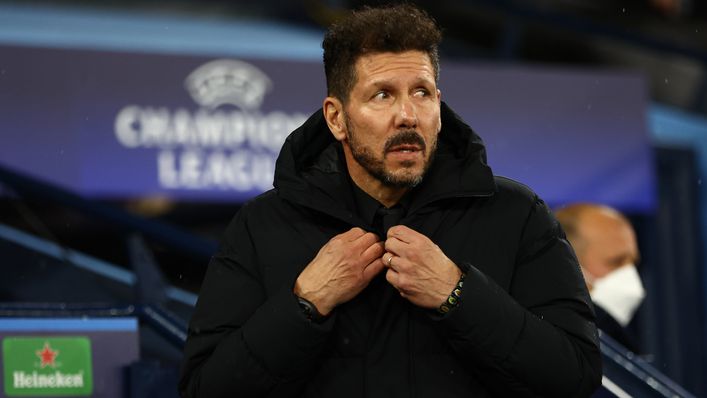 Diego Simeone will need to produce a tactical masterclass against Manchester City tonight if Atletico Madrid are to book their spot in the Champions League semi-finals.
Even by El Cholo's standards, Atleti's approach to last week's first leg of their quarter-final tie was extremely defensive.
But City eventually broke the visitors' stubborn resistance and won 1-0, thanks to Kevin De Bruyne's 70th-minute strike.
That leaves Simeone with a dilemma this evening — to decide how to make the necessary improvements in the final third without leaving his side exposed against Pep Guardiola's array of attacking talent.
Far from over
Despite the 1-0 defeat, Simeone was satisfied with his team's display at the Etihad.
Speaking after the game, he said: "A good performance against an extraordinary team. We wanted to defend well, squeeze spaces and hit them on the counter-attack.
"Just when we looked like creating our best opportunities, they scored. That was a very difficult match. They take off three excellent players and replace them with three equally excellent guys.
"They might be the best side in the world.
"We'll change how we play a little in the second half of this tie but it's all the same to them — City will play the same way. But with humility and hard work, we'll compete. Then we'll just see where that takes us."
Simeone will be in no doubt about the scale of the task ahead but his team are still firmly in the tie.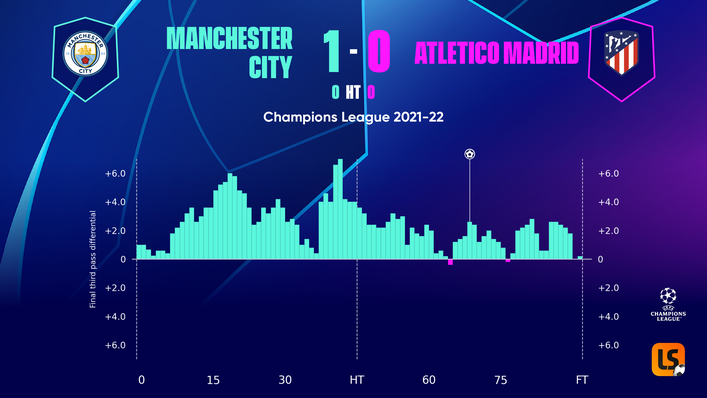 Avoiding a repeat
So extreme was Atleti's defensive set-up last Tuesday that they became the first team in 10 years to go through a Champions League game without recording a single shot.
Atletico fans and neutrals alike can be reassured by the fact that the Spanish giants have had at least one shot in every other match in all competitions under their Argentine boss.
But do not expect a revolutionary change in tactics from the LaLiga champions.
As is their customary style, which has taken them to two Champions League finals in the last eight seasons, they will ensure the tie is in the balance for as long as possible, before introducing a more expansive approach.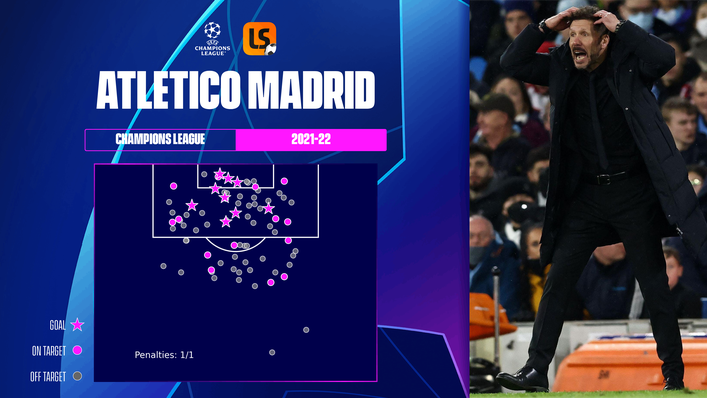 A change up top?
Atleti will need to find goals from somewhere however and Simeone could make a personnel change by starting Luis Suarez up front.
The Uruguayan has 12 goals across Champions League and LaLiga fixtures this season at an average of 0.55 per 90 minutes.
The ex-Liverpool forward made his first start since February as Simeone's outfit lost 1-0 away to Mallorca on Saturday, having bagged a brace off the bench in a 4-1 win over Alaves a week earlier.
An experienced goalscorer who is also well-versed in the tense moments of knockout football, Suarez may be the key to success tonight.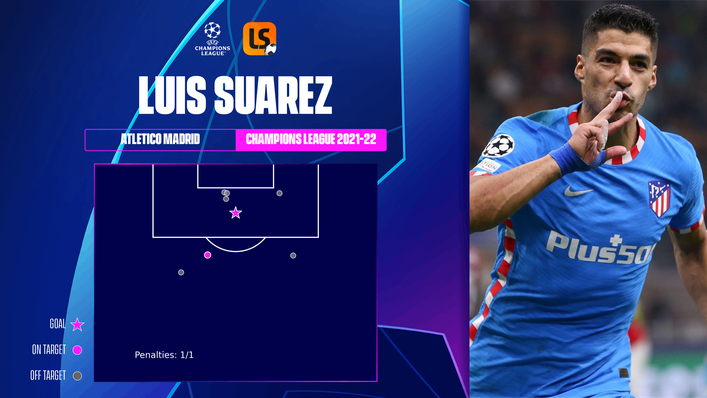 Striking first
You always want to score the first goal no matter what the circumstances — but when Atleti score first in the Champions League, they almost always come out on top.
Los Colchoneros have won 12 and drawn three of the last 15 Champions League matches in which they have opened the scoring, last losing after doing so in September 2017.
If City strike first, it is probably game over. But if Atleti are able to do so for only the second time at home in the competition this term, it could become a very interesting night in the Spanish capital.
And Guardiola is well aware of the potential pitfalls at the Wanda Metropolitano.
He said: "They are at home, they create momentums. For the passion, all the fans they have, there will be moments they will be so aggressive and create problems.
"To win trophies you have to be solid, not concede chances.
"It will be difficult to get to the semi-finals."
Stick or twist?
If all goes to plan and Atleti do take a 1-0 lead, Simeone will then have a decision to make — stick or twist?
In their 1-0 last-16 second-leg victory over Manchester United at Old Trafford, sticking and disrupting certainly worked. But City are on a different level to their local rivals.
Trying to put the tie to bed and avoid extra-time might be even riskier however, opening up Simeone's side to the multi-pronged threat of one of the most fearsome forward lines around.
El Cholo's naturally cautious approach may therefore be the order of the day, if the hosts end up going in front.
No matter how the game unfolds, Guardiola will know he has one of the master tacticians sat in the opposite dugout.
And the South American will ensure his Atleti team do not roll over without a fight.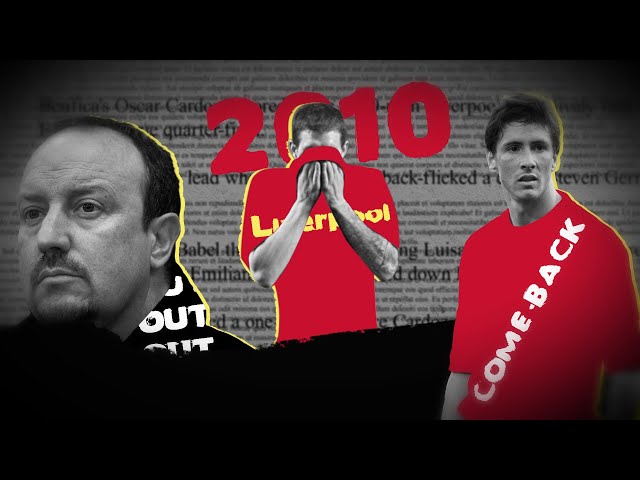 Tags