EXCLUSIVE
Rachel Yankey column: Lionesses ready to roar in physical Sweden battle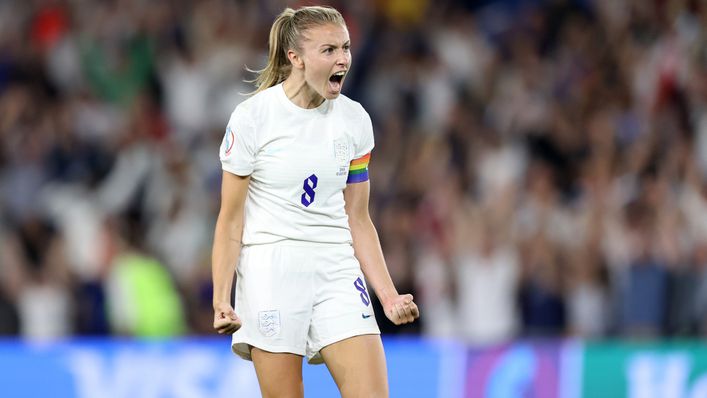 What a run it has been for the Lionesses so far.
In beating Spain, they have shown they have the character to come back when things aren't going to plan.
Spain had loads and loads of possession — the semi-final with Sweden is going to be much more of a physical battle.
The England players will be more used to coming up against the style Sweden play which, fingers crossed, will suit them.
We're yet to see the best of Peter Gerhardsson's team. They've plodded along a bit to this point. I know they've had players out.
They haven't shown their quality as yet in this tournament, which I suppose you could be quite wary of. Hopefully they don't turn it on against England!
There are elements to how they've played that England will feel quite confident they can exploit if they set up and execute their game plan correctly. I don't believe the Lionesses will fear them.
You look at their quarter-final and Belgium actually kept the ball quite well against them. They had attacks and were able to break free.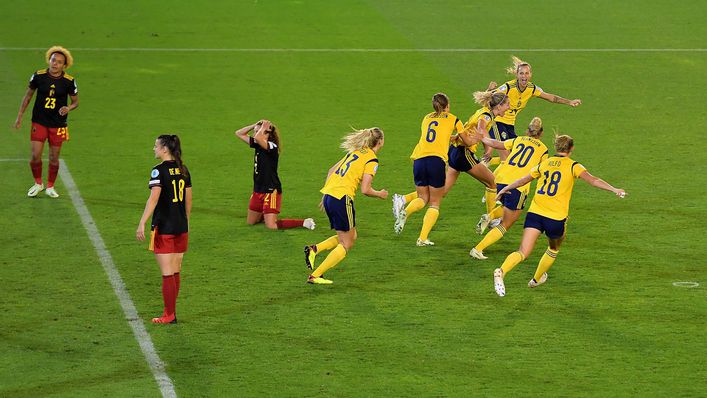 England have got players of a much higher calibre than Belgium and I think they can look at that game and take a lot of positives.
We so often see Fridolina Rolfo exploit full-backs with her skill and pace for Barcelona but she hasn't quite set anything alight for Sweden yet.
Kosovare Asllani has been their best player in terms of her creativity and willingness to make something happen.
Caroline Seger hasn't played in their last two games. I wonder if they were banking on getting through to give her some extra rest for the semis. She is definitely a player who would improve their squad.
With Sweden, it goes down to England being clinical again.
They've got such a good goalkeeper in Hedvig Lindahl and have a really strong backline with the likes of Magdalena Eriksson — and former Chelsea defender Jonna Andersson could also come back in.
There are a couple of standout players who missed the Belgium game that could make a real difference to how Sweden play.
No semi-final hoodoo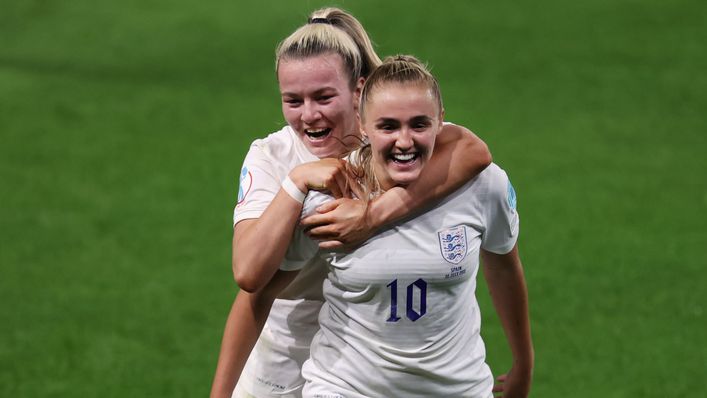 I don't think England falling short in previous semi-finals will play on the minds of this group. It's quite a different team this time around.
It's fresh for players like Leah Williamson and Georgia Stanway. They're looking to make new experiences.
They won't be looking back at what has happened in the past, it's new for them and will excite them.
There is, of course, expectation on them from outside the squad but I don't think they'll be weighed down by that at all.
Wiegman in the thick of it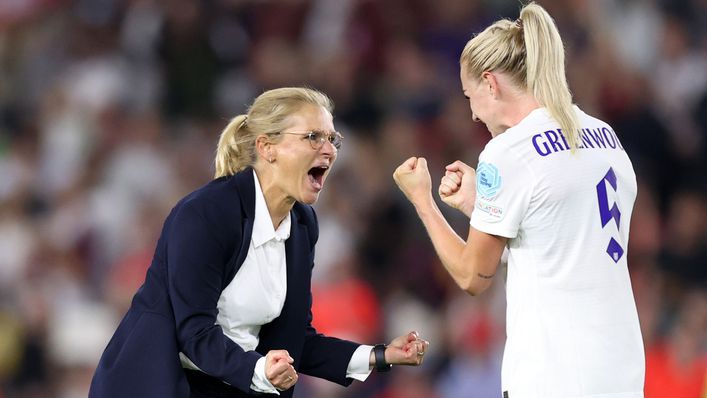 I said previously that I didn't think Sarina Wiegman's potential absence from the Spain game with coronavirus would make too much of a difference.
But the fact she was on the bench in Brighton probably played a big part in helping England turn that game around.
She had those emotions with the players on the field and it probably led her to identify what was going wrong and make those substitutions.
It really was those changes that put the game back in England's favour. It gave them the energy and belief they needed to get themselves back in the game.
The Dutchwoman has been there and done it and it will definitely be a boost having her there among the group in the semi-final.
A lot of people from the Netherlands have said they have never seen Sarina show the emotion that she did at the final whistle.
Maybe it's something about this team and the home tournament that's changing the way she's managing as well.
Walsh better off after Bonmati battle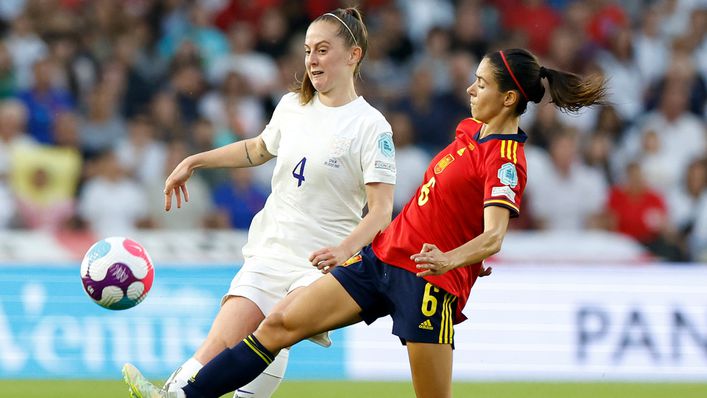 Hopefully the late withdrawal of Keira Walsh against Spain isn't one to worry about.
Keira is really important to how England want to play and she'll have learnt a lot from her midfield battle with Aitana Bonmati.
Bonmati is a world-class midfielder for Barcelona and reads the game so well. There is no wonder Keira was getting cramp at the end of the game!
The 25-year-old won't have played against someone like that too many times, even though she's started for Manchester City for several years. Due to being tournament hosts, England haven't come up against a team like Spain too often.
Playing at international level is a lot different to the Women's Super League so that game would have been fantastic for Keira to learn where she is at and how to play that midfield role even better than she already has.
Germany and France lock horns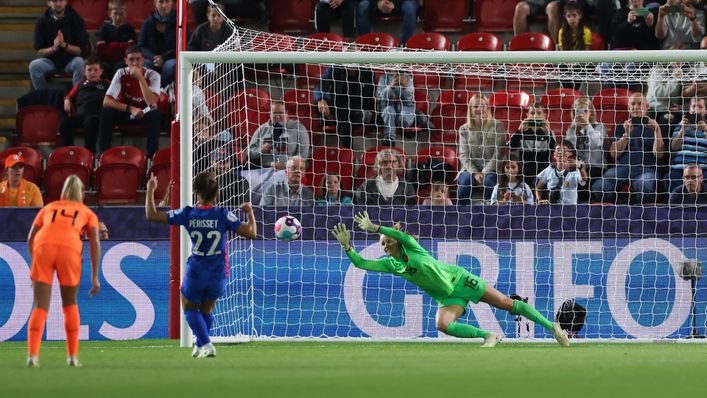 This will be a really exciting game!
France could have killed their quarter-final with the Netherlands on so many occasions but it just didn't happen.
They are expansive in the way they play. They want to move the ball and get their full-backs overlapping and underlapping with their wingers. It's quite exciting watching France play.
With Germany, you have to say for large parts of their quarter-final that Austria were the better team.
Was that a case of Germany easing off the gas a little bit to save themselves for France? We might see a different side in Wednesday's clash because we know Germany can be ruthless.
For all their excitement, France will have to be more clinical in that game. It will be a fun one to watch!
Rachel Yankey was speaking to Cian Cheesbrough.
Tags