EXCLUSIVE
Brown-Finnis: Chelsea will down Royals to clinch WSL crown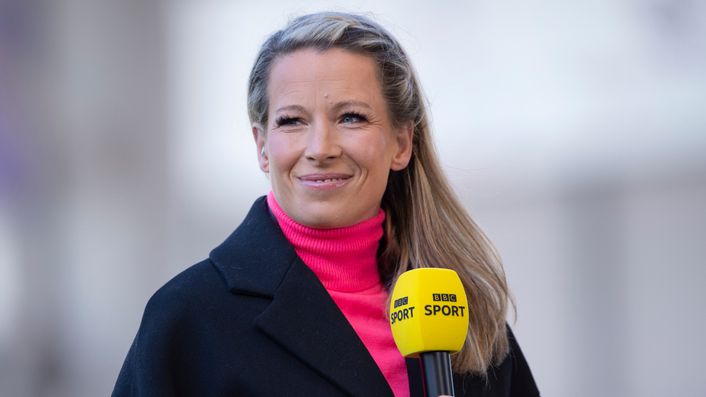 Rachel Brown-Finnis believes Chelsea will romp to Women's Super League glory on the final day of the season.
A victory over Reading — who are trying to beat the drop at Leicester's expense — on Saturday would guarantee a fourth consecutive domestic crown for Emma Hayes' side.
Second-place Manchester United will be hoping for an unexpected Blues slip-up as they play rivals Liverpool but even a point should be enough for the West Londoners due to their superior goal difference.
On Chelsea's chances of defeating bottom side Reading at the Madejski Stadium, ex-Everton goalkeeper Brown-Finnis told LiveScore: "There is only one winner and that's why I've already dubbed Chelsea 'champions'.
"Unfortunately, Reading have just plummeted. It's going to be one-sided, the last couple of games Chelsea have stamped a mark of authority.
"They've put the fear into Reading — if they did not already have that! I cannot see anything but a convincing Chelsea win."
Hayes the pioneer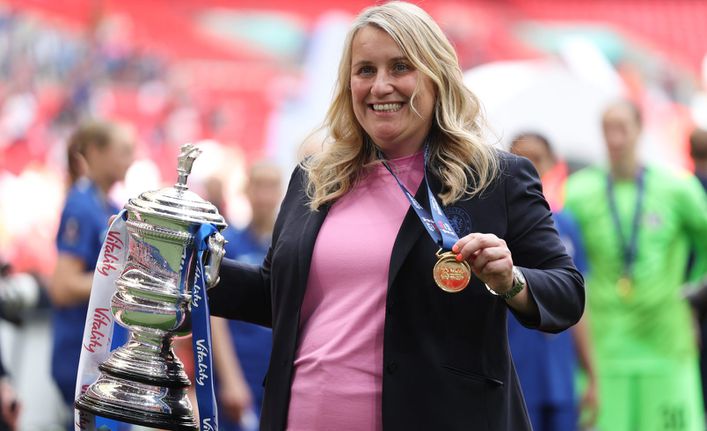 Brown-Finnis, who played 82 times for England, has been hugely impressed with 46-year-old Hayes' work this season — both on and off the pitch.
She added: "Hayes has achieved that through the appointments of her backroom staff, the pioneering of sports science specific to women, the recruitment and the way she does things with psychologists.
"They are the biggest gains I see in these past couple of seasons. It's something no other team in England does.
"Hayes is never one to stand still and that's what inspires and impresses me the most."
Making his Marc
Despite the fact they will likely finish as runners-up, Brown-Finnis has enjoyed watching United take big strides forward this season.
She said: "I have been really impressed with United, it has been exciting watching them play all season.
"The confidence they have shown to beat the top teams and to sustain it.
"Marc Skinner has instilled something in United players that they did not have before — and for that, he's arguably my Manager of the Season."
On the Red Devils' chances of beating Liverpool on Saturday, Brown-Finnis added: "Liverpool have produced a couple of upsets, they beat Chelsea at the beginning of the season.
"I've been impressed with Liverpool but at times when I have watched them I've also been flabbergasted.
"They've had no shows and then on the flip side, bounce backs from humiliating defeats.
"So when it comes to this game, I think United will be too much for Liverpool."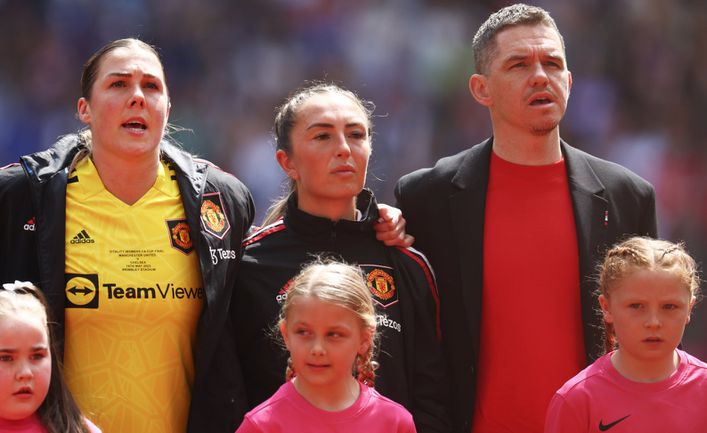 Leicester focus
Leicester travel to Brighton on the final day knowing a point should be enough to finish above Reading and survive.
Assessing whether the Foxes will be more relaxed due to the Royals' tough assignment, Brown-Finnis said: "Yes and no. They have to approach the game in a way they can have the matter in their own hands.
"But in the back of their minds, they'll be pretty confident that Chelsea — no matter how many changes they might make — will be strong enough to go out and beat Reading.
"Both teams [Brighton and Leicester] have a couple of wins under their belts recently and are brimming with confidence, so it should be quite an eventful game."
Coverage of Liverpool vs Manchester United will be live on BBC One and BBC iPlayer from 2pm on Saturday.
Tags