Skinner demands United focus on their own job in WSL season finale
David Charlesworth
Press Association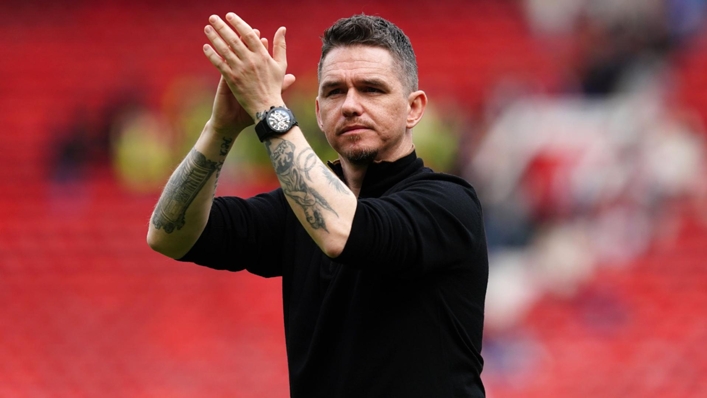 Marc Skinner wants his Manchester United players to focus on the task at hand while he keeps an ear on results elsewhere as the Women's Super League title race goes to the final day of the season.
United travel to Liverpool on Saturday afternoon trailing league leaders Chelsea by two points, with the Blues at rock-bottom Reading, who need to win to avoid relegation from the top flight.
Skinner, whose side are already guaranteed their highest-ever league finish five years after reforming, must win on Merseyside to give themselves any chance of denying Chelsea a fourth straight league crown.
"All we can do is try to win the game," said the United boss. "Should it need different connotations, we've got to be ready to adapt to that but we've got to try and win the game.
"We have to keep tabs on Reading-Chelsea. I don't think we're going to listen to it with that much intent but we'll have an understanding of the scoreline.
"It will be more comms in the ear, not watching the game. It will be a tough ask for Reading, Chelsea have been excellent this season, but we can all hope. We need two great swings to go for us."
The title would head to United if they win and Chelsea lose while a Blues draw does not rule out Skinner's side completely – although it means having to beat Liverpool by at least six goals.
United coincidentally defeated Liverpool 6-0 at Leigh Sports Village in January but Skinner feels the result was a one-off and is adamant his side are braced for a tougher challenge at Prenton Park.
"(Manager) Matt Beard builds together teams and they fight for each other, and that's always dangerous because that sometimes goes beyond tactics," said Skinner.
"I'll be very clear: the 6-0 game at home shouldn't have been a 6-0 game, we took chances, got a little bit of luck at times but it was never a 6-0 game. (Saturday) will be a lot tighter than that.
"We've just got to concentrate on us, we've got one game left to give all our energy and get it all out before the summer. We've got to enjoy it more importantly, not play like it's an end-of-season game.
"I won't forgive anybody that does that. For us it's still about trying to win the game but knowing how hard Liverpool at their home ground is."
While United scoring an early goal might put pressure on Chelsea, Skinner is wary of playing into Liverpool's hands.
"The one thing Liverpool are wonderful at is counter-attacking," added Skinner. "Natasha Dowie knows where every part of the goal is at any point, Shanice van de Sanden is wonderful at the speed in which they break. For us, you've got to build the success, they're not going to give us anything."
Tags