EXCLUSIVE
Konchesky living the dream at boyhood club West Ham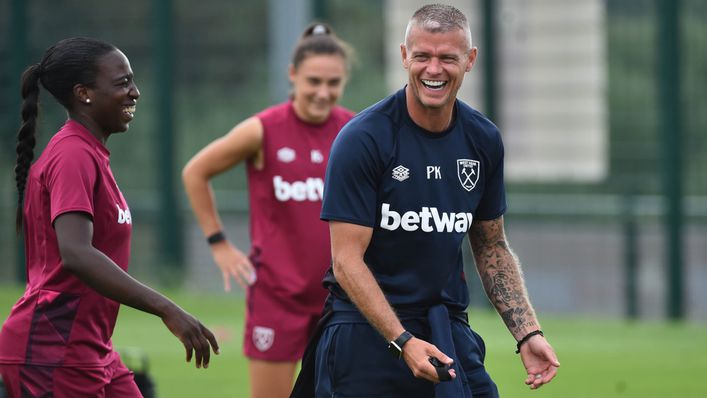 Paul Konchesky had a reputation as a tough-tackling defender in his playing days and is wearing the West Ham badge with pride once again as he faces his latest challenge head-on.
Having spent last season as a coach with the West Ham Women's team, he was asked to take over when boss Olli Harder departed in the summer.
Konchesky said: "I was privileged to be asked to take the manager's role of this football club because everybody knows I'm a massive West Ham fan.
"To manage a team at this football club is a big honour for me."
Konchesky enjoyed two seasons as a player with the club he cheered on as a boy from the North Bank at Upton Park.
Under his guidance this term, West Ham have enjoyed a run to the semi-finals of the League Cup, taken points off Arsenal for the first time in the Women's Super League and generated a record crowd at the Dagenham stadium which they call home.
Although pleased with this early progress, Konchesky still has big ambitions for his team.
"The season we had last year was fantastic, so I'd like us to at least match that but perhaps go a bit further.
"In the Conti Cup we did that by getting to the semi-finals, we're picking up points off teams like Arsenal that we've never picked points off before.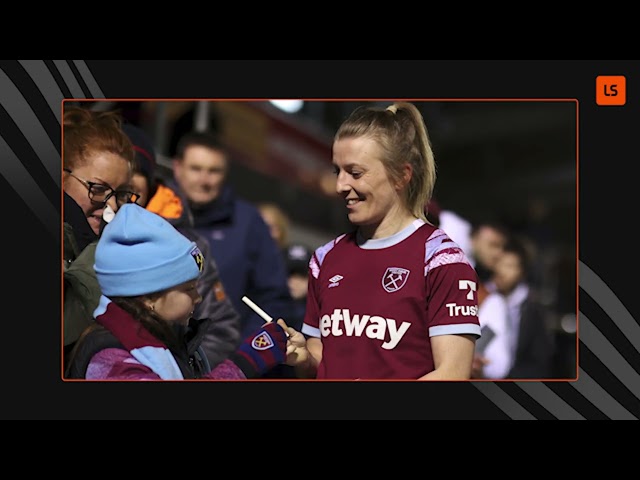 "That's success in itself, not for me but for the football club. But there's still a lot of games to play and we want to pick up as many points as we can in the WSL and we need to concentrate on that.
"And we want to go as far as we can in the FA Cup as well, another cup run would be fantastic for us."
The next step on the possible road to Wembley is a fifth-round tie at home to Aston Villa on Sunday.
In their league encounter at the Bescot Stadium in October, West Ham ran out 2-1 winners but ended the game a player down after striker Hawa Cissoko was red-carded, with arguments continuing on the touchline.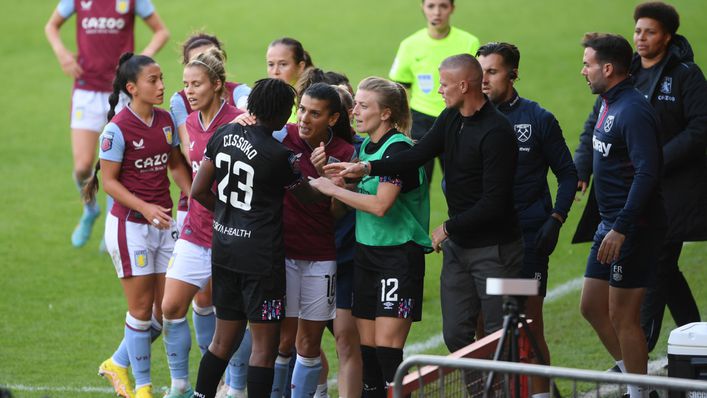 From that flashpoint, Konchesky can draw some positives. He said: "The togetherness we showed that day, for whatever happened on and off the pitch, the togetherness of the whole squad — staff included — will bring us closer together and I think that's what we need.
"We have to be together in every game, which I think we are. But more than anything in cup games, which are one-off games, we need to make sure we're together from minute one until the end of the game.
"Whatever happens on the pitch with our players, you can see that they are together.
We're one big team, we're one big family, that's the way it should be — Paul Konchesky
"Whatever happens off the pitch you can see we're together too, we're one big team, we're one big family, that's the way it should be.
"That's why we're doing so well at the moment."
That family spirit is helped by the fact that Iceland international and Hammers captain Dagny Brynjarstoddir and long-serving midfielder Kate Longhurst are lifelong West Ham fans.
Konchesky added: "Dagny's passionate about the club and she's not the only one, we've obviously got a massive fan in Kate Longhurst as well.
"She goes to the men's games and she's a season ticket holder.
"She's got that passion from within and she shows that on the pitch and every day in training as well.
"It's always good to have West Ham people in your team. It probably means as much to them as it did to me when I was playing for this football club.
"To play for the team you support is a dream."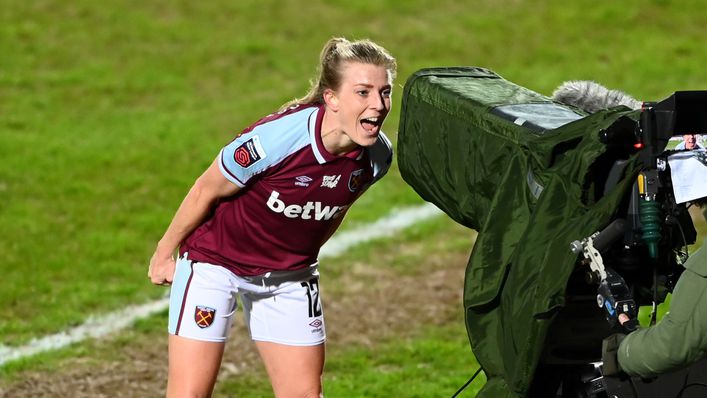 Although West Ham aren't able to compete with the financial firepower of the likes of Arsenal and Chelsea in the WSL, Konchesky believes that finding the right player to complement the rest of the team is more important than simply buying the best available.
He said: "For me you don't always have to have the best players and the best money. It's the togetherness and team spirit on and off the pitch that gets you far.
"If you look at the men's Leicester team that won the Premier League, you wouldn't say they had the best players that season but their team spirit was phenomenal.
"Sometimes that takes you a long way in football."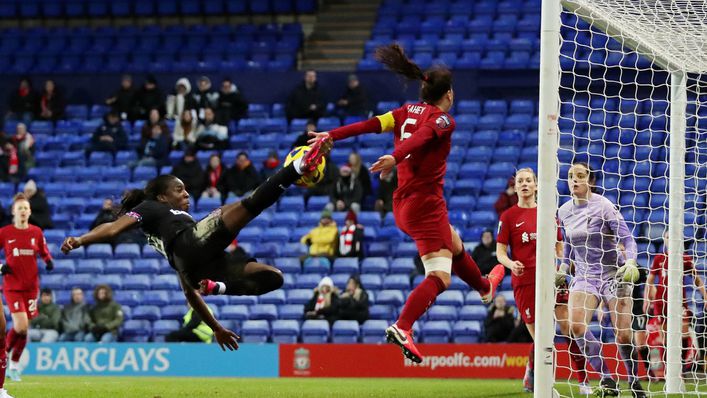 One of West Ham's newcomers is France striker Viviane Asseyi who joined in the summer from Bayern Munich.
Konchesky said: "She's a great character. She's everything we want at West Ham. Her work rate on and off the pitch has been second to none.
"Maybe she hasn't scored as many goals as she would have liked to, but she's there or thereabouts and making opportunities."
Konchesky also had praise for the attitude of his more established players such as goalkeeper and Australia international Mackenzie Arnold.
He said: "I've always had belief in her, even when I was No 2, I really enjoyed working with Macca.
"She's kicked on to another level this year. She's bought in to our new goalkeeping coach, she's got herself back into the Australia team and played in their games in this international week.
"She's got there on merit and been a massive part of my team but she couldn't do it without the others, so as well as her being a big, big part of my team, it doesn't happen without the other players."
The FA Cup is big, no matter whether it's men's or women's, the FA Cup is a massive honour to play in — Paul Konchesky
West Ham have had 11 members of the squad away on international duty ahead of the FA Cup clash with Aston Villa but Konchesky — a goalscorer for West Ham in the 2006 FA Cup final against Liverpool — is hoping that they will all return with their eye on the prize.
He said: "I hope when the girls come back they will be focused on the Aston Villa game.
"We know it's going to be tough, Villa have brought some fantastic players in January.
"We're trying to make our home ground at Dagenham a fortress and we've done that already getting a record crowd into the stadium when we took a point off Arsenal, so we want to build on that.
"Sunday is a big game and if we can win that it will keep our momentum going."
Tags