On The Spot with Odysseas Vlachodimos: Benfica keeper reveals all
Ahead of the first leg of their Champions League quarter-final with Liverpool, Benfica goalkeeper Odysseas Vlachodimos sat down for an exclusive chat with LiveScore about the challenge ahead.
Read on as Vlachodimos, 27, gives his thoughts on hotshot team-mate Darwin Nunez, why Luis Diaz's start at Anfield should be no surprise and much more.
Hi Odysseas. Thanks for talking to LiveScore ahead of the Liverpool tie. You were the underdogs but came through against Ajax in Amsterdam. How important is it to take that mentality into the Liverpool game?
It was an important game, especially the second leg, and we can learn a lot from that. We defended very well and even if we didn't have our best day, we won the game.
We need to keep that mentality and take it to the Liverpool one.
On a personal level, you produced a very good performance in Amsterdam and kept a clean sheet in the process. How much did that mean to you?
For a goalkeeper it's always nice to keep one and to win the match! I'm happy I could help my team but I should say that a lot of the guys in front of me did great work.
We defended together and attacked together. I was happy with myself but also very happy with my team-mates.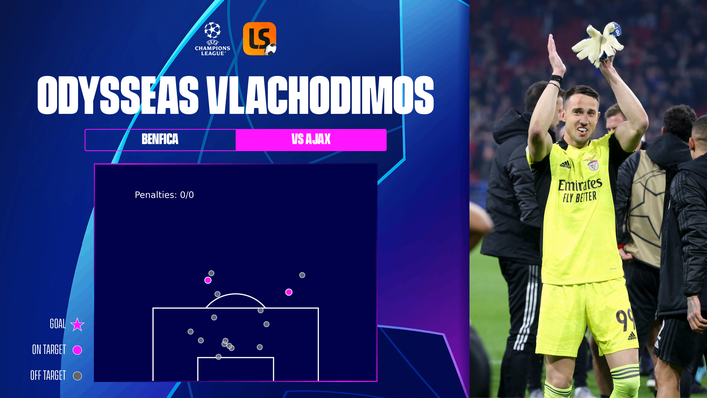 The likes of Nicolas Otamendi and Jan Vertonghen played in England for many years. How important will their Premier League experience be against Liverpool?
It can help and it's important. Both of them played for a long time there. They know the league, they know the stadium and the atmosphere, as well as the team.
We're talking to each other and it can help a lot with their experience to fight in the two games.
Anfield is one of the most famous football grounds in the world and is known for its atmosphere on European nights. Have you ever been before and are you excited to play there for the first time?
This will be my first time. Everybody in football knows Anfield and knows the history of the stadium. I'm very excited to play there.
But first we have the game here, in our stadium, with our atmosphere and our fantastic fans. After that, we can look forward to the second match.
Mohamed Salah is obviously their biggest threat. He already has eight goals in this season's Champions League. Do you think he is the best striker in the world?
His numbers speak for themselves. He's one of the best in the world, I'd say.
What makes him one of the best?
His finishes, the way he dribbles, his passes, he's clever — everything.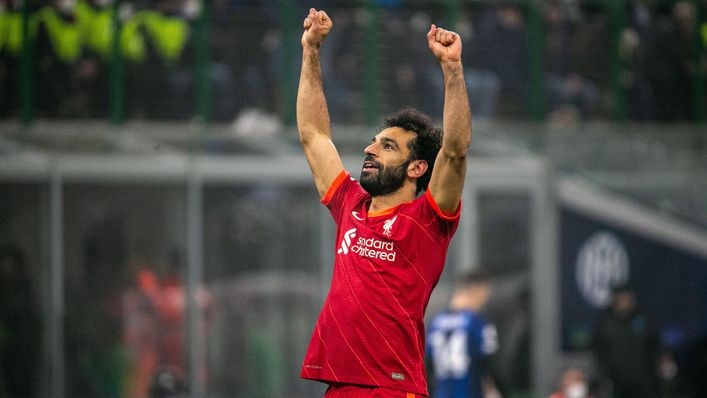 Your opposite number in the tie will be Alisson, who has established himself as one of the game's top goalkeepers. What do you like about his game?
I think he plays very well with his feet. He has a good reading when defending the space. He is also very good in one-on-ones. He has a good all-round game, a good goalkeeper.
Your fellow Greek international Kostas Tsimikas is in the Liverpool squad. Did you speak about the game with him during the international break?
We spoke! We landed at the same time so we went from the airport to the training ground together.
It was funny because when we said bye to our other Greek team-mates, I just said to him 'I'll see you next week'. We spoke a little bit.
It's a nice thing because if he needs something here, or I need something there, we will help each other out. That's what we spoke about.
Luis Diaz moved from your rivals Porto to Liverpool in the January transfer window and has hit the ground running. You have played against him many times before, are you surprised how well he is doing already?
He's a very good player. The people surprised that he does well have maybe not watched too much of the Portuguese league, because there are fantastic players here.
I knew it before when we have played against him as an opponent, you see it all the time from him. He is doing very well there but he also did well in the Portuguese league.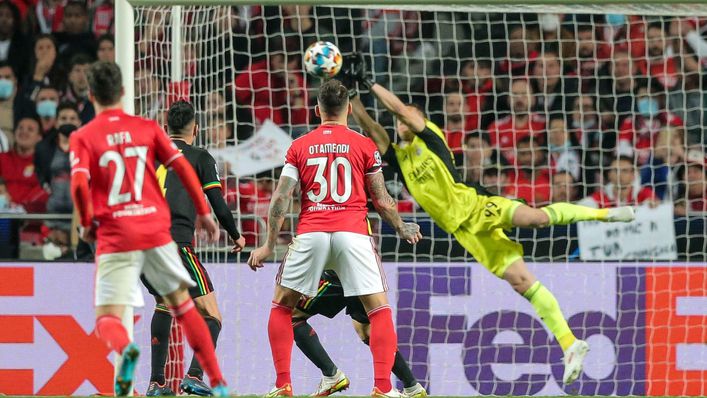 Nunez continues to be linked with a move to the Premier League or LaLiga this summer. You see him in training — how good can he be?
I can only say good things. He's a very nice guy and he likes to work. He listens and tries to get better. He's mad if he doesn't score and he's a fantastic football player.
He's very young but a good striker. He's shown many times what he can do and what his strengths are.
I wish him all the best to keep on working like he does now and to stay healthy and help us, scoring many and important goals.
You are obviously happy at Benfica but there have been rumours of a move to the Premier League too. Is that something that you would like to do in the future?
The Premier League would always be nice — I think it's the heart of football. But I am very happy here. I am focused here. We'll see!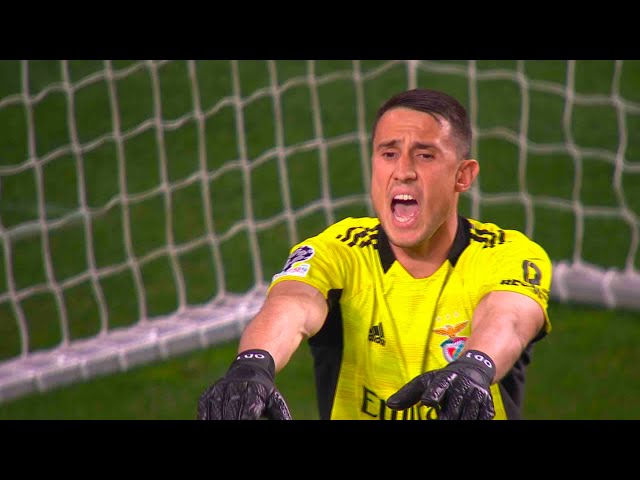 Tags