United striker Williams still regards plastering as her job
Phil Medlicott
Press Association
Manchester United forward Rachel Williams still regards plastering as her job.
Williams, who has been playing in the Women's Super League since it began in 2011, joined United from Tottenham last summer.
The Red Devils' title bid continues with Saturday's clash against West Ham at Old Trafford — a second match of the season at the ground for Marc Skinner's team.
Williams, who scored off the bench in the first match at the Theatre of Dreams — a 5-0 win over Aston Villa in December, insists it is important for her to "stay real to where I've come from".
She said: "I've come from the very start of the WSL where we still worked. We only trained twice a week in the evening.
"I still don't see or feel the pressure, or want other players to feel that. If you can play with freedom and love the job we do, you don't feel the pressure."
Away from football, Williams has run a plastering business with her partner.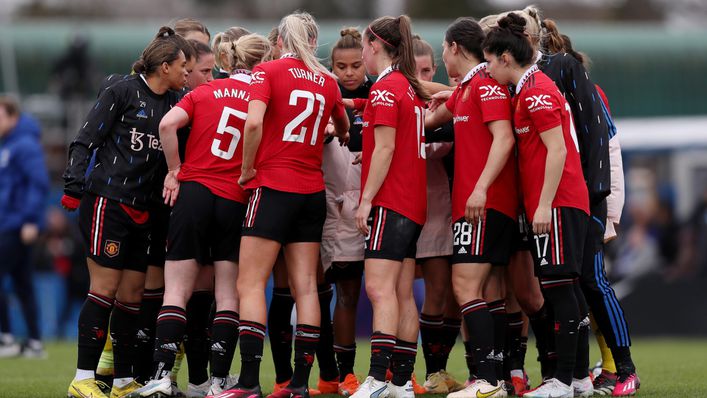 She added: "A lot of people ask if I will go back into plastering when I finish playing. I just love it — anything DIY, hard graft.
"We just had two days off and I'm at home doing jobs. I have the garden to do, I have my brother round, we're moving slabs, doing tip runs.
"Growing up with football when it wasn't full-time, it gave you that switch off. I was living my dream but it was never going to be something I could live off — now it is.
"For me, it has grounded me that this isn't my job. When I come to training every day, that's still for me not my job. My job is the plastering and it's on hold.
"Having to balance the two at times did get really hard but it's made me enjoy the football side of things more — I never feel pressure.
"I will go back into the plastering — and maybe more. I want to do plumbing, electrics. I just love it."
Williams, capped 13 times by England and a member of Great Britain's London 2012 Olympic squad, was with Leicester and Doncaster Rovers Belles before starting her WSL career with Birmingham, while she has also had spells at Chelsea and Notts County.
She has scored three goals in 10 league appearances for United this term, all of which have been as a sub.
Tags