EXCLUSIVE
On The Spot with former Lionesses star Sue Smith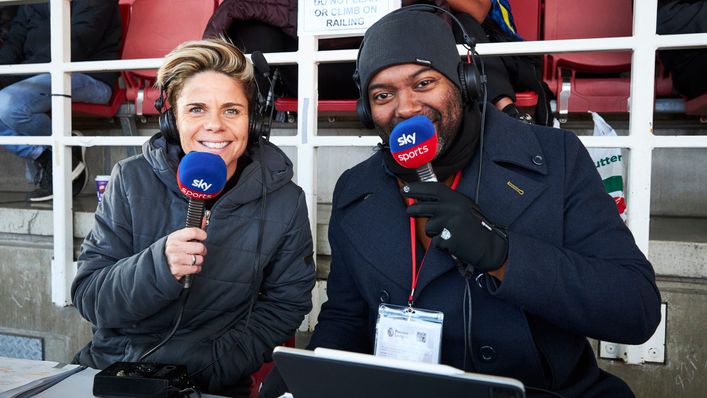 Former Lionesses star Sue Smith sat down for a chat with LiveScore this week to discuss the Women's Super League title race, tonight's Merseyside derby, England's World Cup chances and much more.
Read on as the Sky Sports pundit, who played for Tranmere, Leeds, Lincoln and Doncaster Belles, reveals all to Matthew Hill.
Sue, thanks for joining us. It's been an unbelievable WSL season so far. Looking back to August, did you think it would be this competitive at the top?
I'd love to say yes because that would make me sound like a really good pundit! But to be honest, no. At the start of the season, all of us were predicting Chelsea and Arsenal to fight it out again.
I went for Arsenal, though that wasn't factoring in the horrific injuries sustained by Beth Mead and Viv Miedema. The loss of those two has really hurt them.
Manchester United have done brilliantly. You can really see their progression under Marc Skinner.
I thought the way they kept hold of Alessia Russo when Arsenal were willing to pay a record fee for her in January was a real statement and they clearly have great belief in their project.
The surprise package has undoubtedly been Manchester City. They lost a lot of experienced players and even though they signed great quality, I expected it to take more time to gel.
How important do you think it is for women's football in the UK to have multiple teams competing for titles rather than the same one or two?
It's hugely important. When I was playing, Arsenal dominated everything. When it came to cup draws, you'd always say, "I just hope we don't get Arsenal".
Chelsea have become that team more recently. But I think now that we have City and United in there as well, it's an exciting period.
Beyond the top four, I've been really impressed with Aston Villa. They're capable of picking up points against the big teams.
Even Liverpool's win over Chelsea on the opening weekend [showed anyone can win on any given day].
With a promoted team playing the champions, you presumed it was going to be a convincing win for Chelsea. When Liverpool won, we all realised that was maybe a sign of things to come.
That's what you want. You want it to be competitive because that brings in more viewers and more interest.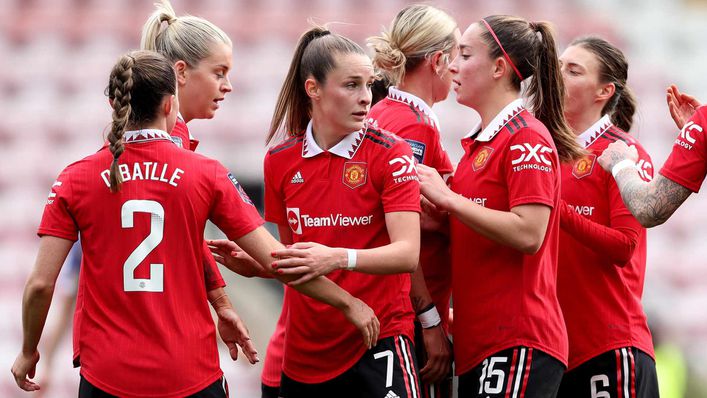 Everton and Liverpool meet in the Merseyside derby tonight. As a huge Evertonian, do you fancy them to come out on top?
I've got to try and stay neutral here! But if you spoke to Liverpool boss Matt Beard at any point this season, he'd say the initial goal was just to stay in the WSL.
It's a massive step up from the Championship, so you just want to stay up, establish yourself and then build.
They've turned in some impressive performances and that was a huge win against Tottenham earlier this month. But Everton were superb when winning 3-0 at Anfield in September.
Ultimately, it's a game you're going to want to watch. A feisty derby and two teams with nothing to lose going at it for three points.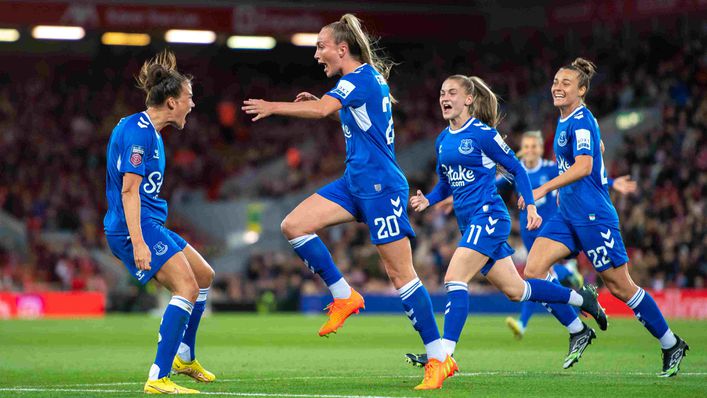 Arsenal and Chelsea are still flying the flag in the Women's Champions League. Could either win it?
I would absolutely love to see it! They both have tough quarter-final draws against sides who have great European pedigree.
I just feel the injuries to Beth and Viv have left Arsenal a bit short. Their build-up play is often fantastic but moves sometimes break down in that final third.
They still have the class to compete, however, while Emma Hayes has always talked about how much she wants to bring the Champions League trophy to Chelsea.
She's got the squad to compete on all fronts now. It's a big ask but let's hope one of the two can go all the way.
With the World Cup to look forward to in Australia and New Zealand this summer, do you think the Lionesses can follow up their Euro 2022 success?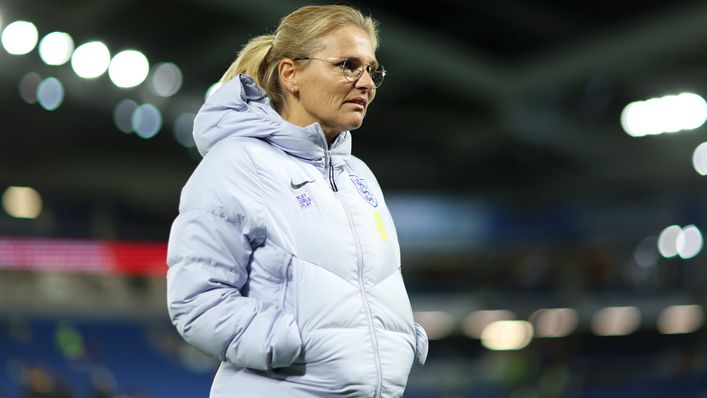 Absolutely! I spoke to Sarina Wiegman after the Euros and was eulogising about how well she'd done, how well the players had done — but she was already looking forward.
Her thoughts were on winning the World Cup and I absolutely loved that. She's a winner and I'd have loved to play under her.
The players clearly enjoy playing for Sarina and they know what it takes to win a tournament now. It'll be tough but they have a really strong chance.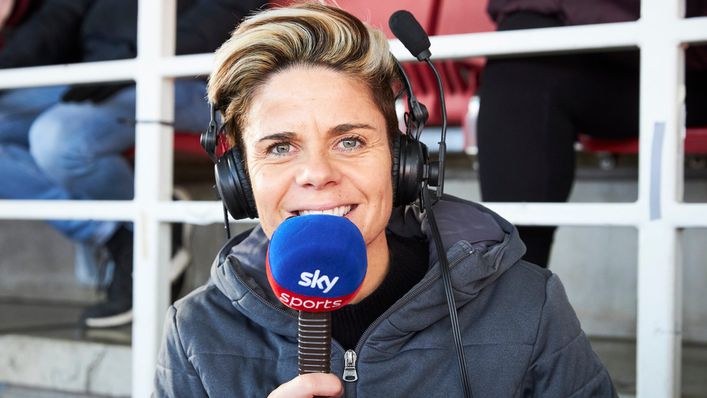 Watch all the action from the WSL on Women's Football Weekend on Sky Showcase, Sky Sports Main Event, Sky Sports Football and NOW.
Tags