EXCLUSIVE
Wearing iconic No7 shirt is heaven for Reds ace Diaz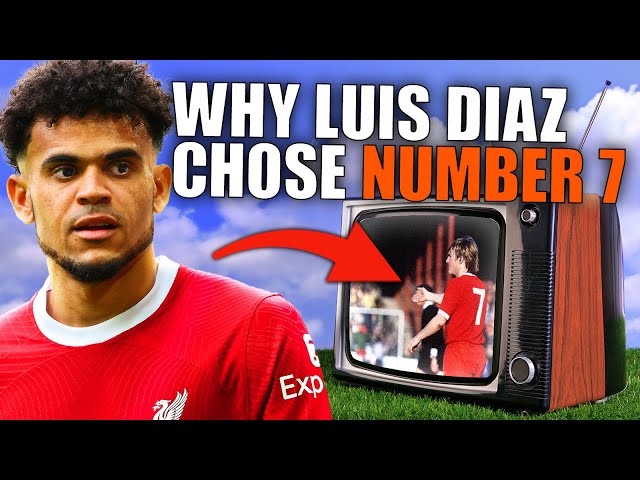 Luis Diaz is not weighed down by wearing Liverpool's iconic No7 shirt.
The Colombian, 26, has inherited the famous jersey sported by the likes of Kenny Dalglish, Kevin Keegan and Luis Suarez, offering a nod to how highly the Reds rate him.
Following in such footsteps would be a daunting task for many yet the infectiously positive Diaz sees things differently.
Speaking exclusively to LiveScore, he said: "It's not pressure I feel. I actually really enjoy it.
"I know great players have worn this shirt so I try and enjoy it without pressure as much as I possibly can.
"It's a number I like, one that I've worn for previous clubs, and it makes me determined to play even better and enjoy wearing the No7."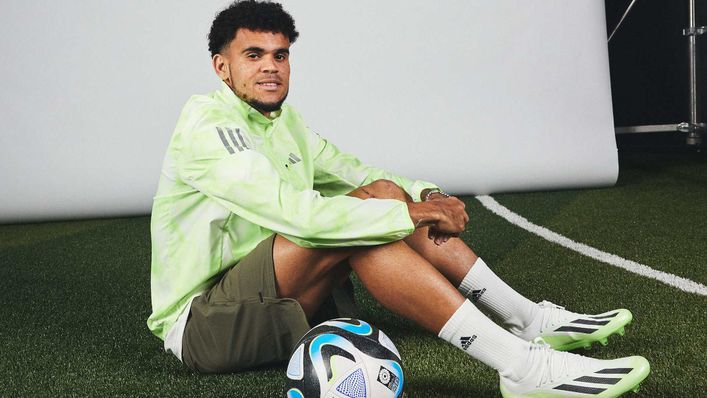 Tough cookie
Diaz has had a tough journey to the top.
He had to wait until 17 before being picked up by a professional club but that challenging path toughened him up for setbacks, such as the knee ligament injury that sidelined him for six months last term.
Diaz reflected: "To be honest, it was difficult.
"It was a tough injury and now I'm delighted to be back on the pitch doing what I love.
"It was a difficult period and I think it was about my mentality and capacity to react well and come back better.
"Years ago, I didn't have those training facilities other players have. I didn't have that schooling in an academy.
"But it makes me feel better now, seeing where I've got to and knowing I needed to fight to achieve big things and play for a big club like Liverpool."
Aiming high
Diaz wasted little time putting that tough period behind him with two goals in his four Premier League appearances this term.
He will be looking to extend that fine start when the Reds visit Wolves on Saturday, having helped Colombia to four points from their opening two 2026 World Cup qualifiers.
Diaz said: "I'm very confident we can have a good season. I'm feeling very positive about it.
"It was difficult [in 2022-23] but we are in a good place. We have great players, a great manager and great coaching staff."
Diaz has taken confidence from how quickly Liverpool's new arrivals, including fellow South American Alexis Mac Allister, have settled at Anfield.
He added: "I love the players that have come into the club, there's no denying that.
"It's amazing they are now here, showing their quality."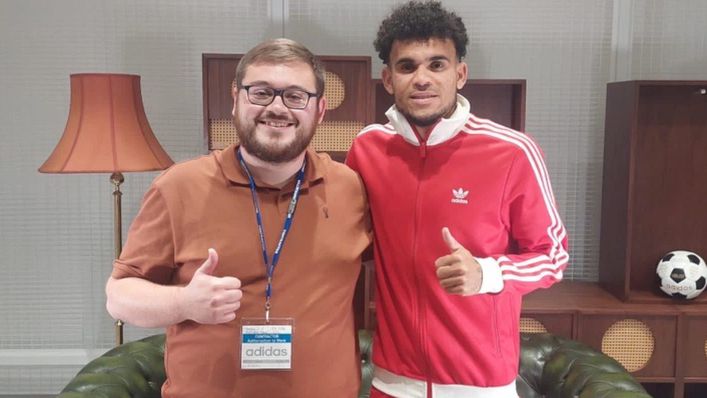 Striving for more
Diaz's late start as a pro means he is still developing — a frightening prospect for opposition defenders.
Since joining Liverpool from Porto in January 2022, the trickster believes his game has gone to a new level.
He said: "Working with Jurgen [Klopp] has improved me hugely. He has made me a better player.
"The work he and the coaching staff have done has been absolutely fantastic.
"They've improved me tactically and physically and it's all about giving 100% in every single game."
There is clearly no chance of Diaz taking his foot off the pedal.
The Kop favourite added: "It's all about improving day on day. But if I was picking a particular area [to improve], it would probably be my decision-making.
"I think it's an area I've got a lot better in but there is always room for improvement. Also, my tactical knowledge is something I'd like to grow."
Encouragingly for Liverpool fans, all signs suggest Diaz's best days are yet to come.
Tags