LiveScore Daily: The latest football news in bite-sized chunks
Cian Cheesbrough
LiveScore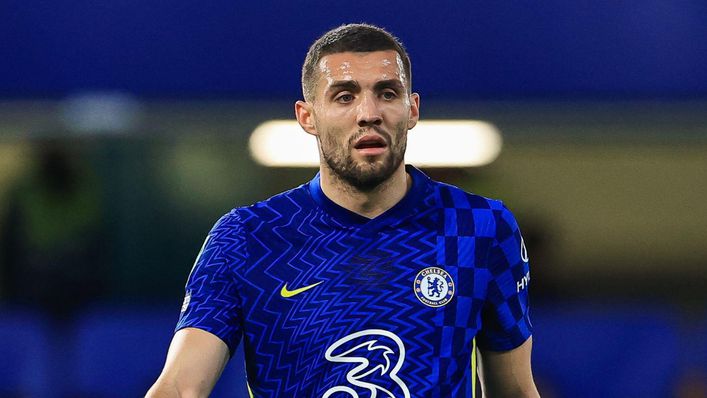 LiveScore Daily is here to deliver all the big talking points from the world of football throughout the day. Keep refreshing this page for the latest stories in bite-sized chunks.
Kovacic determined to lift Blues
Chelsea midfielder Mateo Kovacic has confirmed a team meeting took place following back-to-back defeats to Brentford and Real Madrid — and it has the Blues dreaming of overturning their two-goal deficit at the Bernabeu tonight.
The Londoners face an uphill battle in the second leg of their Champions League quarter-final after a Karim Benzema hat-trick inspired Real to a 3-1 victory at Stamford Bridge last week.
That loss followed a shock 4-1 reverse by Brentford just four days earlier — though the European champions have since responded with a morale-boosting 6-0 win over Southampton.
And revealing that some home truths were expressed following those setbacks, 27-year-old Kovacic said: "It was a good meeting, which is always important, as it gave us a good lift.
"We were ready for the game against Southampton and we need to do the same [against Real].
"Of course, we have our chances and we're motivated to show our best.
"We didn't have our best game and the result was not good in the last game but there is hope. It will be a quality game and we're looking forward to it.
"There have been many comebacks and I was included in one. In the 2015-16 season, we [Real Madrid] lost the first game 2-0 at Wolfsburg and we came to the Bernabeu and we won 3-0.
"I also saw the other day the game when Chelsea played against Napoli. We lost 3-1 at Napoli and at Stamford Bridge we came back [to win 5-4 on aggregate].
"Football is always surprising and of course we need to be ready more than 100% to be able to complete a comeback."
Stay or go?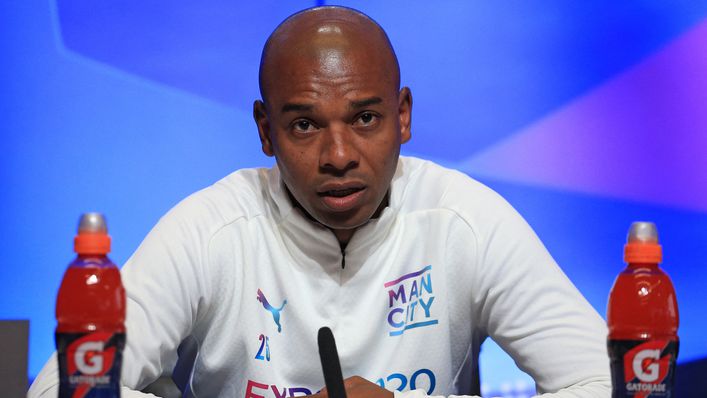 Fernandinho confirmed he was ready to leave Manchester City as a free agent this summer — before hinting the door was still open to extend his stay.
The Brazilian, 36, has won four Premier League titles and an FA Cup in 373 appearances for the Citizens but has been restricted to a bit-part role this season.
Starting just six top-flight games, the midfielder has expressed his desire to play regular football in his homeland as he prepares to bring a nine-year spell at the club to an end.
Ahead of the second leg of City's Champions League quarter-final clash with Atletico Madrid, he said: "I have decided with my family that we will go and that is the most important thing. I want to continue playing first-team football.
"I will go back to Brazil for sure."
But after boss Pep Guardiola claimed it was news to him, Fernandinho took to Twitter to backtrack.
The 53-cap international said: "My focus is 100% on winning all the titles we are playing for and I will only talk about my future at the end of the season. Let's keep pushing!"
Ancelotti braced for Chelsea reaction
Real manager Carlo Ancelotti has countered claims made by Thomas Tuchel that their Champions League quarter-final is already decided.
Following the 3-1 first-leg defeat at Stamford Bridge last week, the Blues boss described hopes of rescuing the tie as an "impossible task".
But Ancelotti is braced for a reaction from his former club and says there is still work to do — with Kai Havertz's header meaning only two goals separate the sides.
The Italian has backed his team to see the job through and seal a place in the semi-final this evening.
Ancelotti, 62, said: "Chelsea will come here to rescue the tie, I have no doubt about it.
"He [Tuchel] can say whatever he wants but I'm sure Chelsea will come here to win — that's the spirit of football, the spirit of big clubs and great players, to never give up.
"I'm lucky to have a group of players that know these types of games really well, that anything can happen. They are in a good spirit and happy with the opportunity to reach a Champions League semi-final.
"But Chelsea are a very strong rival. We have to have a lot of respect and we're going to have it."
Marsch: Leeds injuries down to Bielsa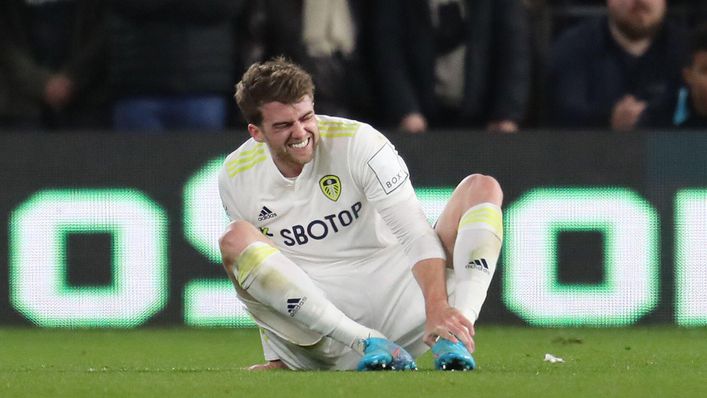 Jesse Marsch has suggested Marcelo Bielsa's intense training methods led to Leeds' injury crisis earlier this season.
The Yorkshire club have spent large periods of the season without influential players Kalvin Phillips, Patrick Bamford and Liam Cooper, while several other stars have also spent time on the sidelines.
Bielsa, who left in February with the club at serious risk of relegation, was known for his high-intensity training regime and Marsch thinks that has contributed to a busy treatment table this term.
The American said: "The injury issue had a lot to do with the training methodologies. The players were overtrained. It led to them being physically, mentally, psychologically and emotionally in a difficult place to recover from week to week, from game to game.
"I have a specific methodology, with the way I work. I have a reputation for high running data and the way that we play but also having healthy, fit and strong players that can meet the standards in the game that we want.
"I've kind of put that into place to help the players."
Klopp: City clash could force changes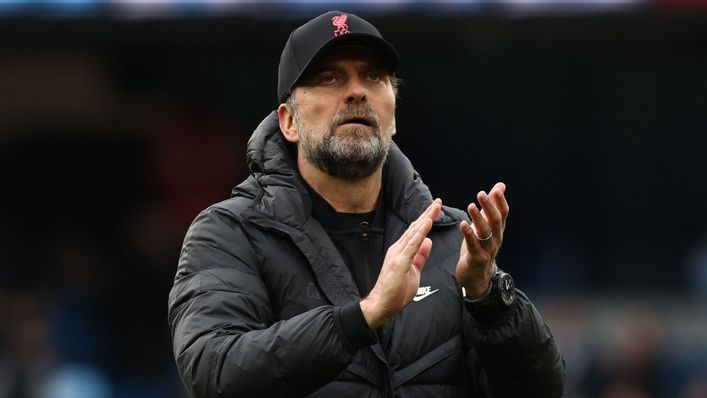 Liverpool boss Jurgen Klopp says Sunday's pulsating encounter with title rivals Manchester City may lead him to make changes against Benfica tomorrow.
The Reds have a 3-1 lead over the Portuguese outfit ahead of the second leg of their Champions League quarter-final tie at Anfield.
With the clash coming just days after their frantic 2-2 draw with City and an FA Cup semi-final against the same opponents on the horizon on Saturday, the German boss has confessed he may shuffle his pack.
Speaking in his pre-match news conference, Klopp said: "The next game has no influence on the line-up for tomorrow but the last game has, so we have to see.
"We have a super intense schedule. There is nobody injured as far as I know but we need to look at who is fresh enough for this game.
"We see it as a super important game to us. We tried so hard last year to qualify for the Champions League and now we can make it to the semi-finals which is incredible."
Unsworth to leave Everton
Everton academy director and Under-23s manager David Unsworth is set to leave the club, the Toffees have confirmed.
Unsworth has been part of Everton's coaching team since 2013 and had two spells as caretaker manager of the first team in 2016 and 2017.
The former defender also made 300 appearances for the Merseysiders as a player but will now look to secure his first role as a permanent first-team boss.
Unsworth, 48, said: "This has been one of the hardest decisions I have had to make in my career.
"Everyone knows what Everton means to me, it has been my whole life and I have loved every minute of my time here.
"However, to give me the best chance of achieving my career aspirations — and becoming a permanent first-team manager — I believe now is the right time for me to move on."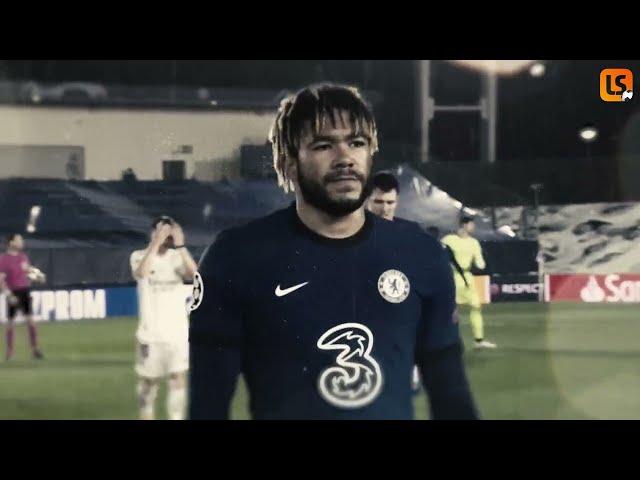 Tags