Joyce ready to fill Fury or Usyk void as heavyweight eyes title shot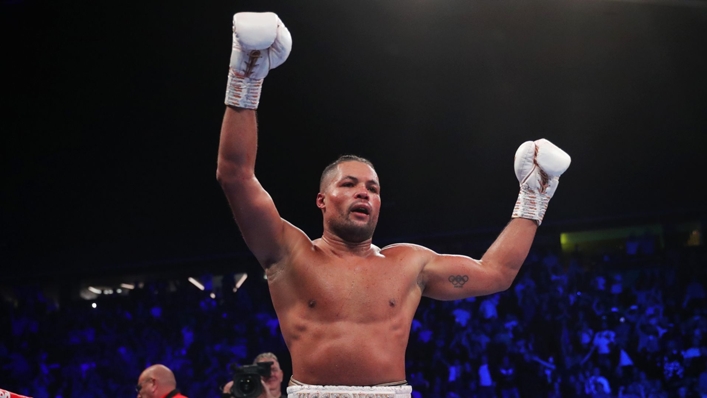 Joe Joyce is ready to step in and face either Tyson Fury or Oleksandr Usyk if the pair cannot settle on the terms of their heavyweight unification bout.
Fury, the WBC title-holder, and Usyk, who possesses the WBO, WBA (Super) and IBF crowns, have been seeking to agree terms for a fight on April 29.
Negotiations have stalled on multiple occasions however, while the pair have sparred verbally throughout, though it appears Fury will now take a 70-30 purse split.
WBO interim heavyweight champion Joyce, who is arguably the strongest mandatory challenger to either man, would be happy to square off if a deal falls through, though he would prefer to face an ultimate winner.
"It's [been] kind of dragging on a bit," he told Sky Sports' Toe2Toe podcast. "Fury's got 70 per cent [so] I guess it's happening now.
"He's started camp, [and] I would imagine Usyk's already in camp. Maybe he knows something we don't. Possibly, [I could fight one of them]. I guess it's a good back-up plan."
Reiterating he would prefer to wait though, the Briton added: "That would be something, wouldn't it? There's been a lot of rematch clauses of late. They drag on, don't they?
"It's quite refreshing to hear that there isn't one for this fight. I can jump in afterwards [and] fight the winner. I'm confident in my abilities and I think it would be a great fight against either of them."
On a preferred opponent, Joyce admitted an all-British clash thrilled him, adding: "I really like the sound of the Fury fight. Can you imagine? Undisputed has a nice ring to it."
Tags