EXCLUSIVE
Joleon Lescott column: Blues my favourites to beat high-flying Gunners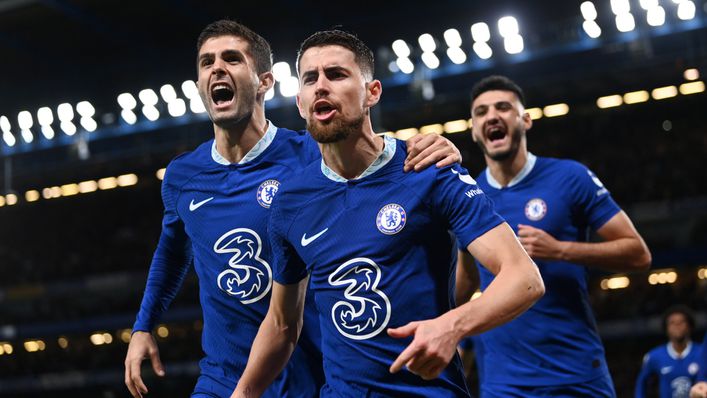 Arsenal have been nothing short of outstanding so far this season — but I can see them coming unstuck when they visit Chelsea on Sunday.
The Blues have played a lot of different systems under Graham Potter with mixed results, while you tend to know exactly what you're going to get from Mikel Arteta's Gunners.
However, I'm a firm believer that when two of the Premier League's big sides do battle, tactics and form have less of a role to play than usual.
Elite players relish these kind of fixtures. And for all their inconsistencies, I still think Chelsea's squad has more individual match winners in it than Arsenal's.
Add in home advantage and I personally believe the Blues are more likely to come out on top.
Cast your mind back to earlier in the season when Tottenham went to Stamford Bridge expected to triumph — in the end they were lucky to escape with a point.
All the talk going into the game will be about Arsenal and I think that will suit Potter's men best.
Know your role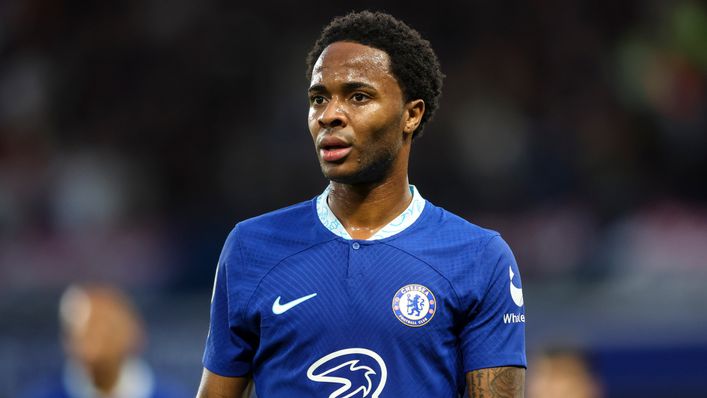 I was delighted to see Raheem Sterling back in Chelsea's attack and among the goals in midweek with the World Cup less than three weeks away.
Potter has needed the Three Lions star to do a job in several different roles recently due to injuries and I'm sure it's been a frustrating period for the ex-Manchester City man.
I know all about playing out of position. Virtually my entire Everton career was spent at left-back, even though I'd never played there prior to joining the Toffees.
We had lots of natural left-backs in the squad, too. That meant I was effectively training all week as a centre-back and then ended up playing left-back on a Saturday.
What you will find is almost all players are willing to do a job for the team and their manager — and that is what Raheem has done recently, without a fuss.
It's only when it becomes a regular occurrence that a player usually gets frustrated, especially if they feel their career prospects are being negatively impacted.
As the injury situation improves at Stamford Bridge, I'm sure Raheem will be permanently returned to the frontline.
Sluggish Spurs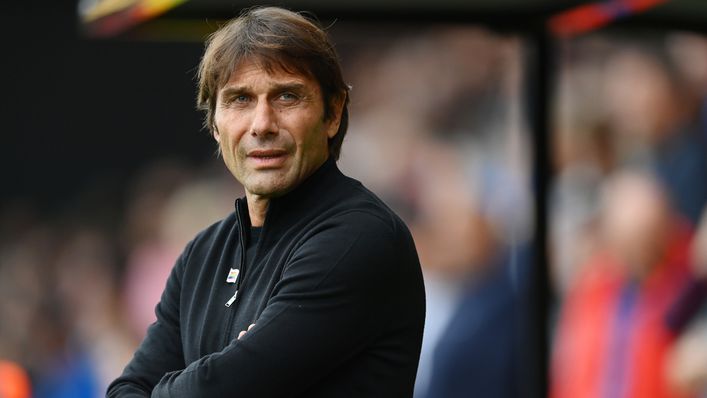 Tottenham have got out of jail with comeback victories against Bournemouth and Marseille in the last week but these painfully slow starts are going to catch up with them sooner or later.
It's hard to put your finger on exactly what's going wrong. I think Antonio Conte's side are finding it easier to play their football later in games, when they are having to go for it a bit more.
One thing I will say is they are showing tremendous spirit and impressive fitness levels to keep going until the final whistle.
Ultimately, however, you're not going to win anything going a goal or two behind most weeks — and better teams will punish them.
Sunday's opponents Liverpool are one of those teams, though it's hard to know what you're going to get from Jurgen Klopp's men at the minute.
At the start of the season this would've seemed crazy, but if you offered Liverpool fourth place and no trophies, I think they'd take it.
Of course, that's a poor season by their standards and a huge drop-off from where they've been in recent years.
Yet missing out on the Champions League would just create a whole other world of problems, such as star players wanting to leave and trouble attracting new talent.
As Manchester United found out in recent seasons, a club's reputation can only do so much. The best players want to be playing in the Champions League.
Already eight points behind fourth-placed Newcastle going into this weekend, they could really do with getting a result in North London on Sunday.
Joleon Lescott's Premier League Matchday 15 predictions
Leeds vs Bournemouth (Saturday, 3pm)
Jesse Marsch really needed that win at Anfield, mainly just to keep the Leeds fans on his side coming into this clash.
It should be a much more positive atmosphere from the start and Bournemouth may be feeling a little sorry for themselves after three straight losses — some coming in controversial fashion.
Momentum can be ever so important at the bottom, so I'll plump for a home win.
Prediction: Leeds 2-0 Bournemouth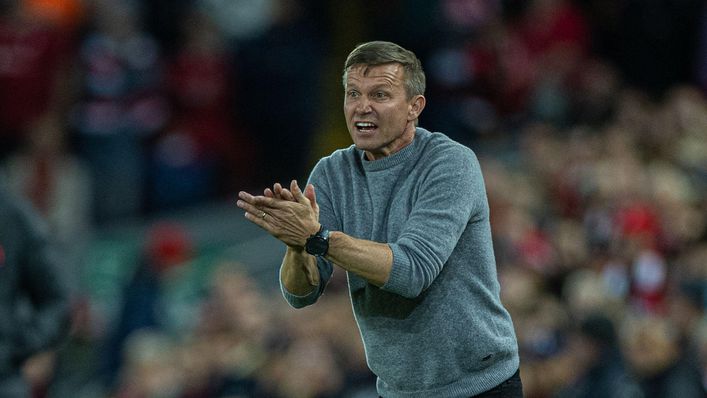 Manchester City vs Fulham (Saturday, 3pm)
Fulham have been so impressive this season and although getting a result here will be very tough, I expect them to leave with plenty of credit for their performance.
I was at the game last season when these two met in the FA Cup and even though the Cottagers were in the Championship then, they played some lovely stuff at times.
It'll be a fun watch but you'd have to say Manchester City's class will tell eventually.
Prediction: Manchester City 3-1 Fulham
Nottingham Forest vs Brentford (Saturday, 3pm)
Nottingham Forest came back down to earth with a bump from their Liverpool win when Arsenal thumped them last weekend.
Steve Cooper's men are much better on their own patch so they'll fancy getting a result but Brentford are one of the best drilled sides in the division.
The Bees know how to grind out a result and I can see them being a bit too savvy for Forest.
Prediction: Nottingham Forest 0-1 Brentford
Wolves vs Brighton (Saturday, 3pm)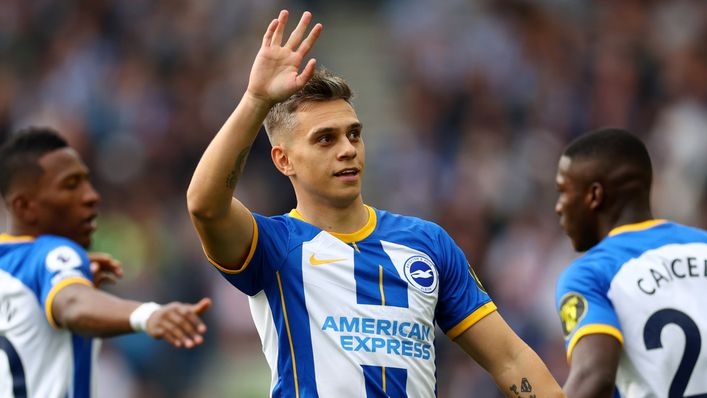 Wolves haven't looked too bright at all in recent outings and it's hard to have too much faith in my old club at the moment.
Brighton will be buzzing off the back of their Chelsea victory but inconsistency does plague these sides in mid-table so this isn't a foregone conclusion.
I'm going to go with my heart and say Wolves get something.
Prediction: Wolves 2-2 Brighton
Everton vs Leicester (Saturday, 5.30pm, Sky Sports)
Leicester have kept clean sheets in four of their last six matches, so clearly Brendan Rodgers has looked to address their slump by getting the basics right at the back.
Everton fans expect a high-intensity performance at Goodison Park as the minimum requirement but they should also be finding a positive result from this kind of fixture.
Again, I'm probably going heart over head and will edge for a narrow home win.
Prediction: Everton 2-1 Leicester
Chelsea vs Arsenal (Sunday, 12pm, BT Sport)
As I've already discussed above, I have a funny feeling that Chelsea may rise to the occasion against the league leaders.
There are a lot of individuals capable of producing special moments in that Blues group and these characters often show their class in big games.
A draw wouldn't surprise me but I'll stick to my guns and go for a home victory.
Prediction: Chelsea 2-1 Arsenal
Aston Villa vs Manchester United (Sunday, 2pm)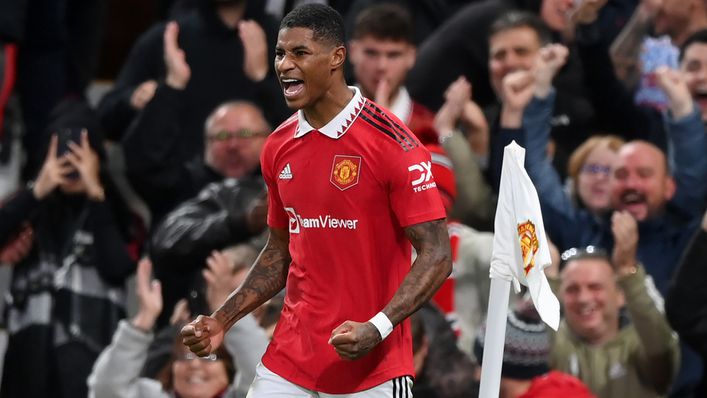 This is the most consistent Manchester United have looked in years and that was something they desperately needed to address — so huge credit to Erik ten Hag.
Whether their football is exciting enough as things stand is another debate but I think Red Devils fans must be delighted with how things are going.
I expect them to have too much for a Villa side who haven't had a lot of time to buy into the methods of new boss Unai Emery.
Prediction: Aston Villa 0-2 Manchester United
Southampton vs Newcastle (Sunday, 2pm, Sky Sports)
Newcastle are flying high and playing some great stuff, so there's no fluke about where they are in the table.
Whether they can sustain it over the whole season remains to be seen but I'm sure the Toon Army are loving every minute of it.
Southampton are too inconsistent for my liking and I've got to go for the in-form side.
Prediction: Southampton 1-2 Newcastle
West Ham vs Crystal Palace (Sunday, 2pm)
These two teams both seem to do most of their winning at home so you'd have to say West Ham are the favourites.
The pair also like to do most of their attacking via counter-attacks so it could end up being quite a cagey contest.
I'll go for the Hammers but hope I'm wrong for the sake of my old mate Patrick Vieira!
Prediction: West Ham 2-1 Crystal Palace
Tottenham vs Liverpool (Sunday, 4.30pm, Sky Sports)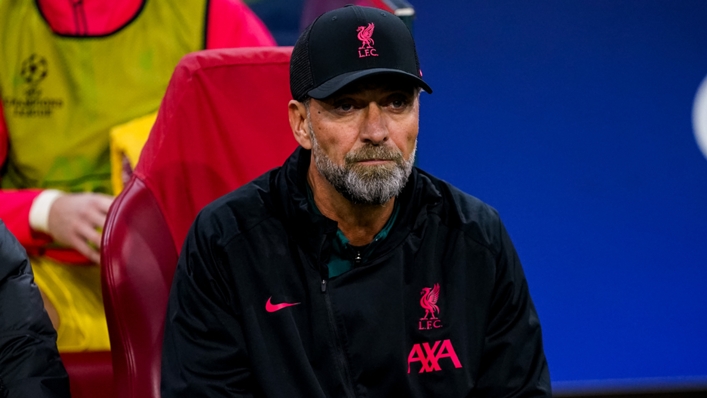 Heung-Min Son is ruled out of this one and that's a hammer blow for Spurs — he's so influential in these close encounters.
Even without the South Korean, there's no lack of individual quality in both camps and it'll likely be a case of which marquee players turn up.
I can't split these two so I'm going to sit on the fence!
Prediction: Tottenham 1-1 Liverpool
Joleon Lescott was talking to Matthew Hill
Tags