Joleon Lescott column: Rafa must avoid Merseyside derby misery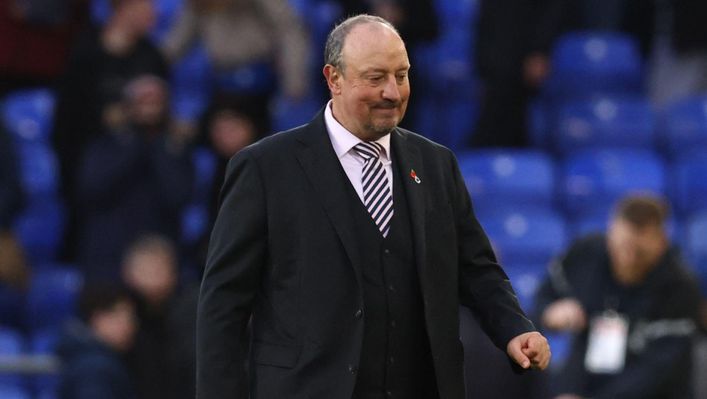 My old club Everton are enduring tough times and Rafa Benitez enters Wednesday's Merseyside derby under massive pressure.
Results are one part of it — and two points from seven games is a bad run by any club's standards.
But the main worry for me has been the manner of some of those defeats against sides they really should be beating.
To see promoted teams in Watford and Brentford not only beat them but dominate large spells of those encounters is simply not acceptable for a club of Everton's stature.
Injuries have had a huge impact but that will happen to most Premier League sides at some point in a season.
Where Everton have been particularly unlucky is with the importance of the players who have been sidelined.
Dominic Calvert-Lewin, Abdoulaye Doucoure, Richarlison, Yerry Mina… trying to cover for them is tough and the fringe players who have stepped in simply haven't been able to produce.
This bad run has prompted talk about Rafa's future and I do think a bad result — or more specifically, a bad performance — against Liverpool could spell serious trouble for him.
On the other hand, if you were going to pick one game to turn things around then springing a surprise against your arch-rivals is as good as it gets.
Since going down 3-2 at West Ham, Liverpool have responded with back-to-back 4-0 league wins and they'll be out for more of the same at Goodison.
Diogo Jota continues to catch the eye and I expect him to lead Liverpool's line once again given the injury Roberto Firmino has had.
Rushing back from a hamstring issue rarely ends well — and even if Firmino is fit, you can't drop in-form Jota.
In fact, the only change I expect the visitors to make is Joel Matip to replace Ibrahima Konate due to his experience in big matches.
You would normally expect intensity levels to rise in a derby but I just don't see Jurgen Klopp having to go down that route with his team.
Liverpool's playing style means they thrive on a fast-paced, end-to-end kind of contest and I expect them to approach this like any other game.
In the same regard, I think Rafa will know a heavy defeat could be on the cards if his side are too exposed when on the front foot.
Race for fourth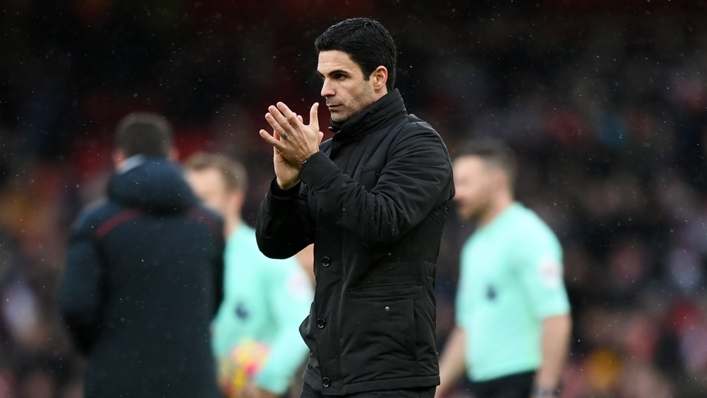 It looks like we're set for a three-way title race — but the battle for fourth could end up being just as interesting.
Two sides who will be targeting that position meet on Thursday night when Manchester United host Arsenal.
Although I believe the Gunners will fancy their chances, you have to think United will come on strong as the season goes on.
Ralf Rangnick has now been confirmed as the man to take them through until the end of the campaign.
But to be honest, that squad should be getting in the top four regardless of who's in charge.
There was talk of United competing for the title a few months ago and the fact we're even debating if they'll get fourth shows how poor they have been.
How effectively Rangnick can implement his ideas about high intensity pressing midway through a season is certainly going to be interesting.
Even still, I think he's experienced enough to be able to get United's stars playing closer to their actual potential.
Tottenham, who host Brentford on Thursday, will also fancy their chances of a strong finish but I think Antonio Conte is all too aware he needs reinforcements in January.
Other than Heung-Min Son and Harry Kane, I'm not sure how many Spurs players get into the starting XIs of other teams and that has to be a worry.
Clearly, Conte will have been aware of that before taking the job on and you have to think they have targets lined up.
Another club I expect to strengthen in January are West Ham because they're competing on several fronts and it's certain to take its toll at some point.
I've played in Europe under David Moyes and I'll tell you now, he is not just there to enjoy it — he wants to win!
West Ham winning the Europa League would be a generational moment for their supporters and Moysey will not prioritise finishing fourth over their European campaign.
Therefore, if the owners want to give him the best possible chance of maintaining the success, he needs to be backed with some quality additions.
Joleon Lescott's Matchday 14 Premier League predictions
Newcastle vs Norwich (Tuesday, 7.30pm, Amazon Prime)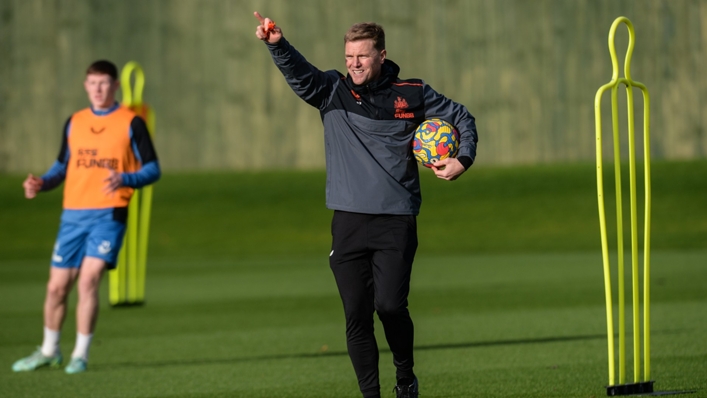 Norwich have improved but I think Newcastle find a way here. Losing a game like this at home to fellow relegation candidates is almost unthinkable and they badly need a performance.
Leeds vs Crystal Palace (Tuesday, 8.15pm, Amazon Prime)
I've got a funny feeling this could be the start of a sticky patch for Crystal Palace. They played OK at home to Aston Villa but still didn't get a result and that could knock their confidence a bit.
Southampton vs Leicester (Wednesday, 7.30pm, Amazon Prime)
Leicester got a good win in Europe and followed it up last weekend, which should give them a bit of momentum. I think they get another three points here.
Watford vs Chelsea (Wednesday, 7.30pm, Amazon Prime)
Chelsea will win. They dominated Manchester United despite the 1-1 scoreline and they will arrive determined to put that frustration to good use. They should also get chances with how Watford play.
West Ham vs Brighton (Wednesday, 7.30pm, Amazon Prime)
This is important for West Ham. If you want to be pushing for a top-four finish, you need to win these matches. I think their superior goal threat to Brighton gives them the edge in a tight encounter.
Wolves vs Burnley (Wednesday, 7.30pm, Amazon Prime)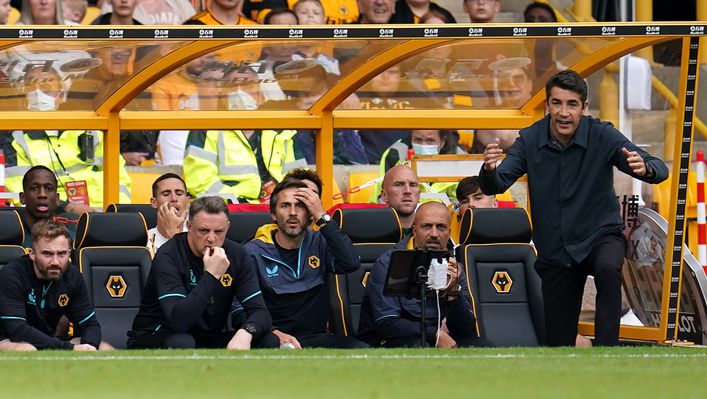 This feels like a draw. Wolves had a decent amount of the ball at Norwich but couldn't make it count and I think it could be a similar story with Burnley happy to sit in and frustrate.
Aston Villa vs Manchester City (Wednesday, 8.15pm, Amazon Prime)
Villa have looked solid in their two games under Steven Gerrard — but you need to be more than solid against this City side. I expect them to be outclassed by the champions.
Everton vs Liverpool (Wednesday, 8.15pm, Amazon Prime)
All the signs point to a Liverpool win. The Reds are in great form and the tempo they play at makes them primed for an occasion like this. I just see them having too much quality.
Tottenham vs Brentford (Thursday, 7.30pm, Amazon Prime)
Spurs will have benefitted from the extra time on the training ground with Conte after their game at Burnley was postponed. I expect them to win but still don't think they'll be particularly convincing.
Manchester United vs Arsenal (Thursday, 8.15pm, Amazon Prime)
Excitement will be high at Old Trafford after Rangnick's appointment but I think Arsenal have the edge. The extra familiarity they have in their style of play could be pivotal.
Joleon Lescott was speaking to LiveScore's Matthew Hill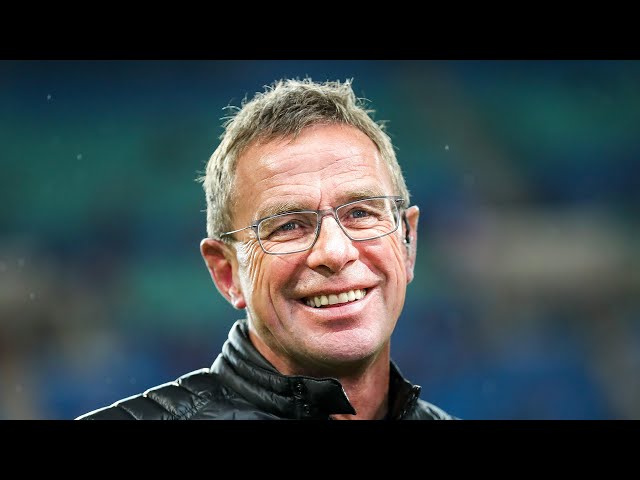 Tags