Joleon Lescott column: Why Super Saka is captain material for Gunners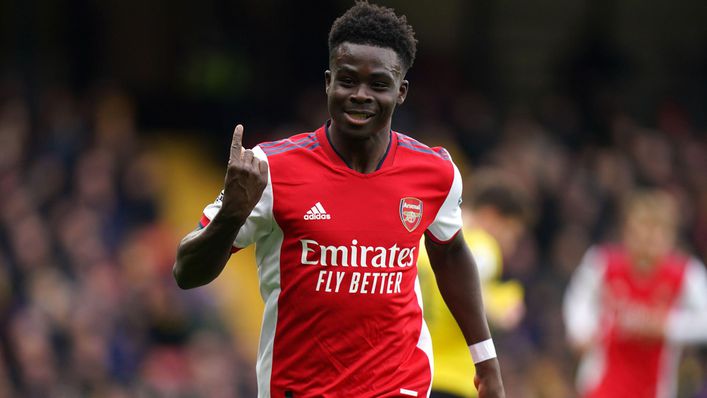 Arsenal will welcome Leicester to the Emirates on Sunday hoping to take another huge leap towards a top-four spot.
I'm very interested to see who ends up as the Gunners' long-term captain
Alexandre Lacazette is an obvious contender, though his uncertain future is clearly a negative.
The Frenchman seems like a really top professional and clearly has an unbelievable level of respect from his team-mates, which you obviously need in a skipper.
But really, you need someone who is going to be playing every week, who can be accountable — and I think Bukayo Saka is that man.
Though he's still only young, he endured something last summer with England that most wouldn't face in their entire career.
I think Mikel Arteta said it himself that coming through the penalty miss has done wonders for his character and confidence — and I think he'd relish the responsibility.
Also, from an Arsenal perspective, Saka is a player they have to keep hold of at all costs.
He has aspirations to play in the Champions League next season. But by giving him the armband, I think he'd be far less likely to leave if they did miss out on the top four.
He's come through the ranks, he loves the club — he simply has to be a leading candidate.
I mentioned last week that the Gunners needed to go and do a professional job against Watford and that is exactly what Arteta's men did.
For years we've seen Arsenal sides that can produce the odd excellent performance but it's been a while since they've had that consistency and reliability.
What is most encouraging for me is the different ways they're getting results.
They more than matched Manchester City on New Year's Day despite falling to a late defeat, so we know they can mix it with the best when on form.
However, finding a way to win at Wolves despite being down to 10 men and putting three past a Hornets side fighting for their lives — those kind of things show character.
Of course, you have to give the players credit for that. But I do think Arteta is the man who has laid the foundations for this success.
Knowing Mikel from my playing days, he is very strong in his footballing beliefs. And as a manager, he seems to get his messages across to his squad clearly.
He's showed great leadership and conviction in making some very important decisions for the football club and, most importantly, he appears to have full buy-in from his players.
Spurs can cause United more misery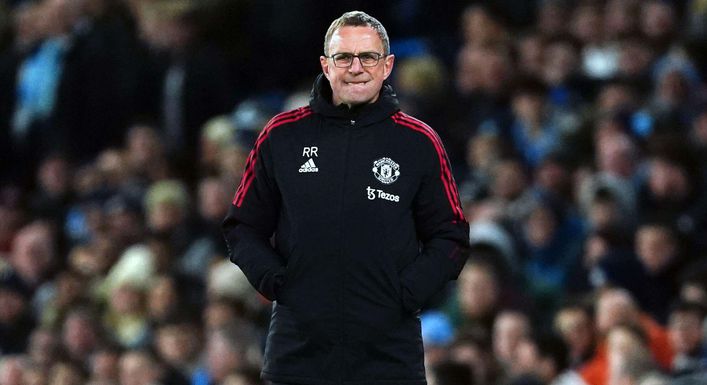 Before the Gunners do their thing, Manchester United and Tottenham meet on Saturday evening in a colossal top-four encounter.
Both sides have been unreliable this season but I do think mindset is likely to play a big role in this particular clash, with both coming off the back of surprising results.
Spurs would've hoped to beat struggling Everton but I'm not sure even Antonio Conte would've been expecting a 5-0 win.
On the other hand, United probably knew they were up against it going to Manchester City. But the manner of that second-half performance — and the 4-1 scoreline — could be really damaging to their confidence levels.
It just showed, once again, that they are nowhere near the level required to compete for titles. Physically, tactically, technically… they were way off in every department.
While the set-up never really looked to be working, the players were also unable to identify the problems going on around them. It was a performance that should worry those around the club, frankly.
As for Spurs, it was interesting to see Conte finally put a clear focus on the race for fourth in his post-match interview.
Although we all know that's their obvious target, hearing the manager come out and publicly declare it should sharpen up the focus of his players.
Conte knows what he's doing. I think he's probably trying to create a different stimulus and motivation for them for what is a huge run-in.
The Everton win brought another brace for Harry Kane — and I think getting that final Champions League spot should see him stick around in North London beyond the summer.
As we saw with the City saga last year, Spurs are very reluctant to lose him but the financial implications of not finishing inside the top four are significant.
They could easily find themselves in a position where they have to listen to offers and I don't think we'd be talking about the same £100million figure that was being bandied about nine months ago.
Beating United in their current state really is a must — and I expect them to do so.
Talking of which, it's time for my predictions!
Joleon Lescott's Premier League Matchday 29 predictions
Brighton vs Liverpool (Saturday, 12.30pm, BT Sport)
Brighton are out of form but without any real danger of going down, so I don't expect them to change too much. Going toe-to-toe with Liverpool, I can only see one outcome.
Brentford vs Burnley (Saturday, 3pm)
A massive game for both clubs. If Brentford win, that should calm everyone around the club down a bit after a tough run. However, I quite fancy Burnley to go and do a job on them.
Manchester United vs Tottenham (Saturday, 5.30pm, Sky Sports)
As mentioned earlier, Spurs should be full of confidence while United will surely have doubts after last weekend's disaster. All signs point to a Tottenham victory for me.
Chelsea vs Newcastle (Sunday, 2pm, Sky Sports)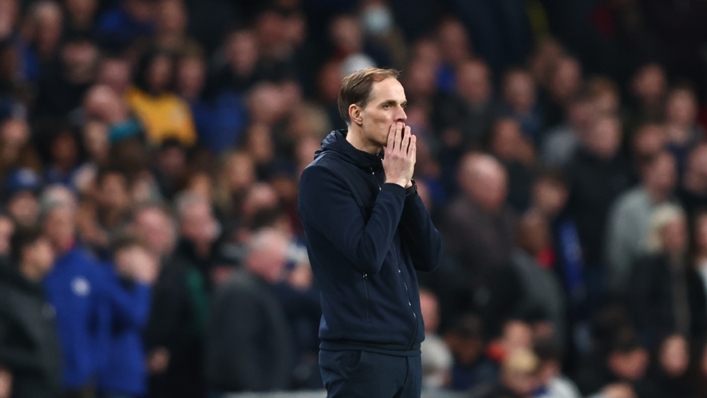 Confidence-wise, Newcastle should be feeling great coming into this one. It's a bit of a free hit for them but I'd be surprised if they were able to turn Chelsea over.
Everton vs Wolves (Sunday, 2pm)
It's worrying times for Everton, who really need a result. Wolves aren't where they were a few weeks ago but they're still a tough team to break down and it's hard to see the hosts doing so.
Leeds vs Norwich (Sunday, 2pm)
Both sides will fancy taking the three points. Leeds did OK in their first game under Jesse Marsch but Norwich really need a result. I'm going to sit on the fence.
Southampton vs Watford (Sunday, 2pm)
It was a bad result for Southampton last weekend but they had been on a great run prior to that and I think they have too much for a Watford side who are starting to look doomed.
West Ham vs Aston Villa (Sunday, 2pm)
Villa arrive off three wins on the spin and it's a good chance for them to see where they're at. But I have to side with West Ham. They're strong at home and need the win.
Arsenal vs Leicester (Sunday, 4.30pm, Sky Sports)
Leicester are starting to look a bit more like their old selves but I have to side with Arsenal. They keep answering all questions asked of them and home advantage could be key.
Crystal Palace vs Manchester City (Monday, 8pm, Sky Sports)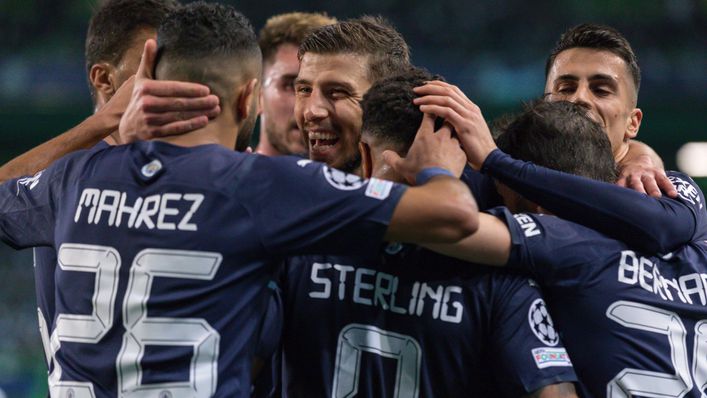 I'm pleased to see Palace have picked up again but it's asking a lot to do the double over Manchester City. Pep's men are back in a rhythm and they should have too much quality.
Joleon Lescott was speaking to Matthew Hill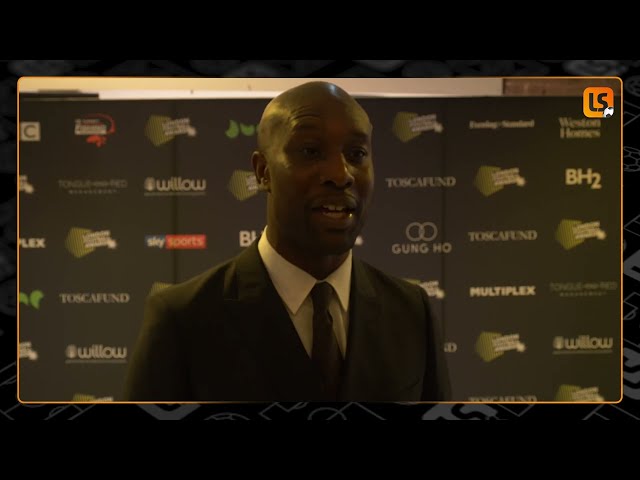 Tags