Joleon Lescott column: Get ready for the January sales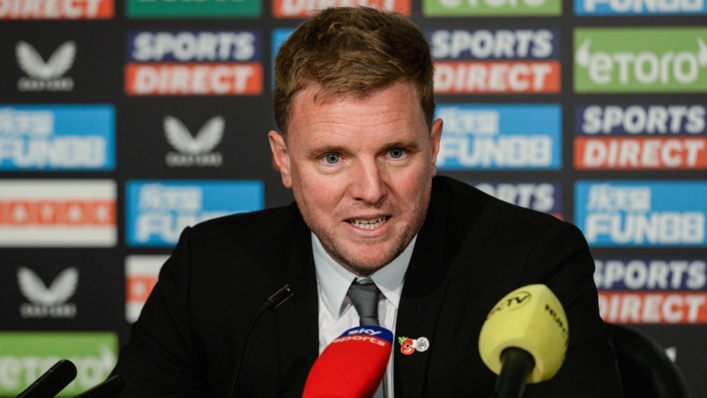 Now that the January transfer window is finally here, it'll be interesting to see how many deals get done.
Just like it has with the football calendar, coronavirus is bound to have an impact on things one way or the other.
It may prompt some teams into the market. Outbreaks and postponements have made having that extra squad depth more important than ever and managers will be eyeing reinforcements.
On the other hand, we've seen Jurgen Klopp and other bosses talk about the importance of any new arrivals being vaccinated.
Ongoing high case numbers could also cause havoc with medicals, so it's certainly not going to be straightforward.
In my experience, January was always an interesting time to be a top-flight player.
Even if you weren't looking to move, it was exciting to see who your club were being linked with and I think this window brings a lot to the game for the fans.
Some bosses say they don't want to do business mid-season if they can avoid it, which I understand.
However, an injury to a key player in November or December will often change their outlook.
It may be a little unconventional, but I've often thought it would be nice to add a transfer window for managerial moves.
We're always talking about the impact of teams losing players but there are few things more disruptive than a manager leaving a side without any real warning.
Even speculation about bosses quitting for another club can quickly make a squad unsettled and derail a promising campaign.
Putting a specific window in place would at least help eradicate that.
All eyes on the Toon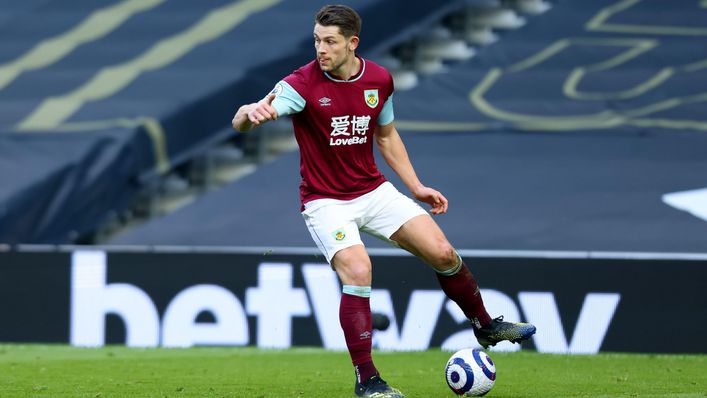 There are a few clubs who I expect to be active this month — but Newcastle are the team everyone will be watching.
Toon remain firmly in the relegation picture but have serious money to spend and will need to sign wisely to ensure they pull away from the bottom three.
I've said many times that defensive reinforcements should be the priority at St James' Park and recent links to the likes of James Tarkowski and Nat Phillips are encouraging.
Both seem like realistic targets and, most importantly, you know they can hit the ground running in the Premier League.
Tarkowski's situation is an ideal one for Newcastle to exploit because his deal at Turf Moor runs out in the summer.
He doesn't look like signing a new one, so by offering the Clarets a decent fee for his services now, they can make an offer that is virtually impossible for Burnley to refuse.
Callum Wilson's recent injury means a forward is also likely to arrive — and a loan deal for wantaway Manchester United star Anthony Martial would be an absolute coup if they could pull it off.
There's no doubt Newcastle will have asked the question over his availability and it isn't completely unfeasible the Frenchman could consider a spell on Tyneside.
I'm a big fan of Martial and he needs to be playing regularly at this point in his career — as he seems to have told the Old Trafford hierarchy.
However, Sevilla's interest must spell bad news for the Magpies.
Even with their financial pulling power, the Toon can't offer anywhere near the stability or service he would enjoy in Spain.
Big clubs could move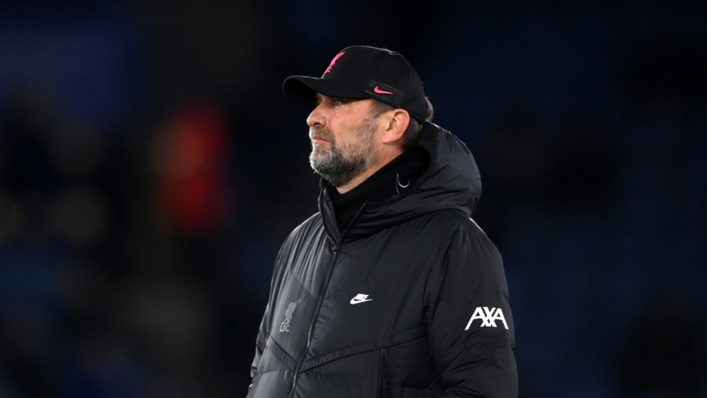 Usually teams towards the top of the Premier League tend to be quiet in January but I wouldn't rule out the odd swoop here and there.
I could see Liverpool doing some business — and not just because they're losing Mohamed Salah and Sadio Mane for an extended period to the Africa Cup of Nations.
Playing with a dynamic front three has been key to their success in recent years and the Reds don't want to be caught in a position where they must replace two or three of them at the same time.
That could still be a few seasons away — but it's better to be proactive and add to your squad when things are going well.
They've done their business very smoothly in recent campaigns and I won't be surprised if they have something lined up that has been kept well under wraps.
I don't really expect Chelsea or Manchester City to go crazy. But if a deal makes sense for all parties, they're the kind of clubs who will make it work.
We saw an example of that with Ferran Torres' departure to Barcelona.
City weren't desperate to get rid but once the player made his feelings clear, they accepted his decision and swiftly went about agreeing a suitable fee with the Spainards.
Personally, I'm not sure Torres would've pushed for a switch if he hadn't been injured because his development at the Etihad had been really encouraging prior to that.
He was getting plenty of minutes, scoring goals and working under a world-class coach in Pep Guardiola — but when you're not playing, suddenly these conversations can pop up.
I expect City will revisit their hunt for a new No9 in the summer — Harry Kane, Erling Haaland and a few others are sure to be under consideration.
As for Chelsea, one deal I did see touted that could well happen is a move for Everton's Lucas Digne.
The Frenchman appears to have burnt his bridges with Rafa Benitez but he's a very capable player. And with Ben Chilwell still facing a few months out, he'd be a shrewd addition.
I'd expect Tottenham to bring in a few new faces for Antonio Conte, while Ralf Rangnick may be more concerned with trimming his Manchester United squad for now.
All in all, there's plenty of potential action to keep us interested over the coming weeks.
Joleon Lescott's Premier League Matchday 21 predictions
Arsenal vs Manchester City (Saturday, 12.30pm, BT Sport)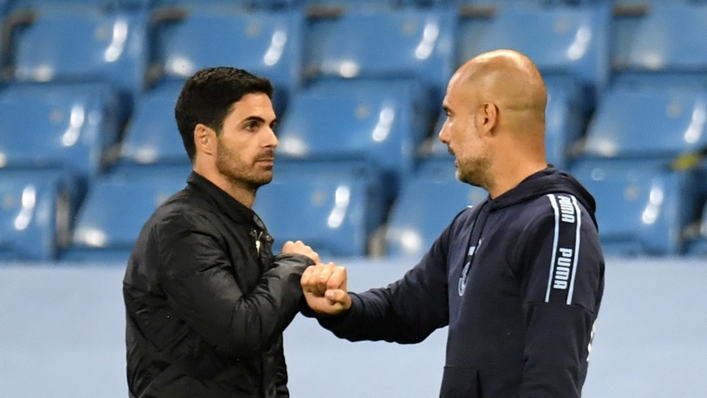 It's a bit of a free hit for Arsenal but their record against the top four — particularly City — is far from pretty. I think the champions will have too much for them.
Watford vs Tottenham (Saturday, 3pm)
We've seen evidence of Tottenham really starting to settle into Conte's style of play in recent outings and I think they'll be too well structured for a Watford side in rotten form.
Crystal Palace vs West Ham (Saturday, 5.30pm, Sky Sports)
A London derby that's difficult to call. Crystal Palace's form is slightly more encouraging but you'd be brave to back against West Ham. It's one that could quite easily end level.
Brentford vs Aston Villa (Sunday, 2pm, Sky Sports)
Having Steven Gerrard back on the touchline will be a huge boost for Villa but this is a tricky trip for any side. Brentford's fans make it a difficult place to play and the Bees will fancy nicking a result.
Leeds vs Burnley (Sunday, 2pm)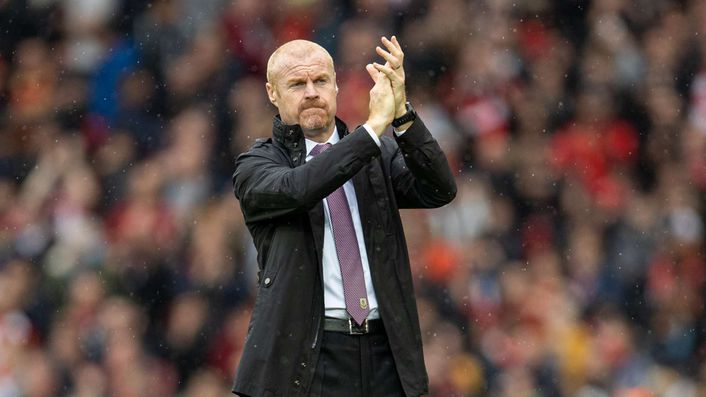 This is a huge game with both sides in dire need of points. I think if Burnley can settle in the game, their extra experience and know-how could get them a win against a depleted home side.
Everton vs Brighton (Sunday, 2pm)
Many Evertonians would kill to see their side have the same identity and approach that Brighton have developed in recent years. This could be another tough afternoon for Rafa Benitez if numbers are still low.
Chelsea vs Liverpool (Sunday, 4.30pm, Sky Sports)
I think the visitors just have the edge on recent form. For the good of the title race, a Liverpool win probably keeps it more interesting but you couldn't be confident in predicting this one.
Manchester United vs Wolves (Monday, 5.30pm, Sky Sports)
Wolves are just going about things in their own way — it's low scoring but it's working for them. The longer they keep this game goalless, the more United's frustration will grow.
Joleon Lescott was talking to Matthew Hill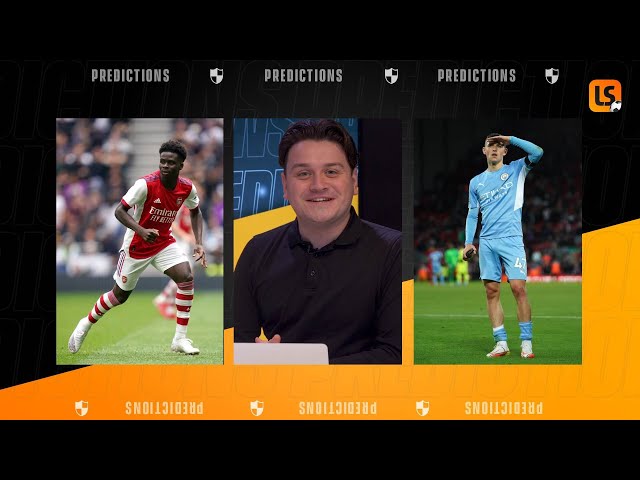 Tags