Manchester City were back to winning ways against Norwich and I thought Gabriel Jesus put in an outstanding performance.
When he joined City, Jesus was expected by many to be the heir to Sergio Aguero's throne — but he has had an interesting time at the Etihad.
Although he has 50 Premier League goals to his name, he has been deployed on the right wing this term and laid on three goals against the Canaries.
To be honest, I will not be surprised to see him stay there for the visit of Arsenal.
I don't have any doubt over his technical ability when leading the line — but I think there are question marks over whether he is selfish enough to be an out-and-out goalscoring No9 like Aguero was.
After all, how many of the game's most ruthless forwards would be willing to play out wide in the first place?
Sometimes, strikers are just as bothered about getting on the scoresheet as they are about their side winning.
When I look at Jesus, I see someone who wants to win at all costs. If the team are winning, he doesn't seem to care who scores.
But however you spin it, he is a fantastic asset with his selflessness and outstanding work ethic — it's no wonder Pep Guardiola loves him so much.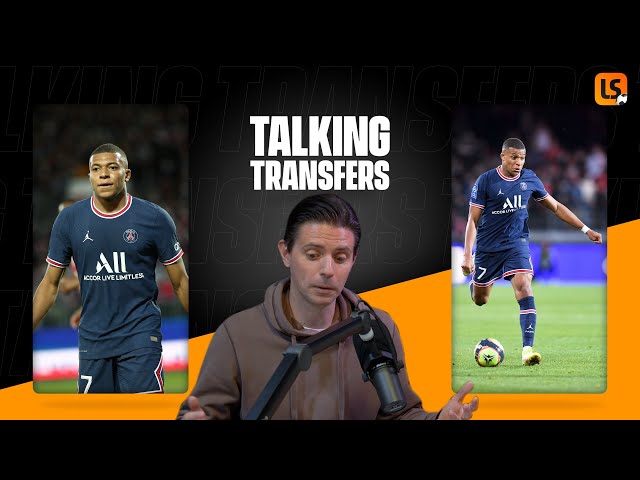 Greenwood is United's shining light
For all their new signings, I have yet to see any evidence that Manchester United are ready to go and win six, seven or eight games in a row.
You would not be surprised if City, Liverpool and even Chelsea put more than one of those runs together — and I think that is the key difference.
There is no question the Red Devils are top-four certainties in my mind but they still have a gap to bridge to the other three sides in the mix.
One huge positive for them has been the start of Mason Greenwood, who looks ready to make a big impact.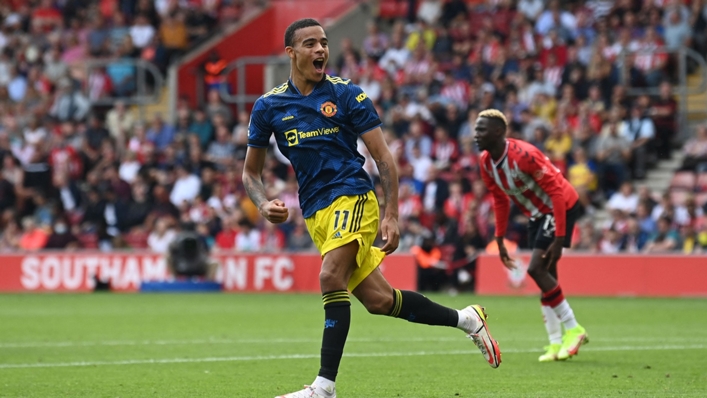 He is an exceptional talent with a natural gift for sniffing out his goals, which is something other people would probably know more about than me!
Although his finish at Southampton may have looked fortunate, the skill is in his movement prior to the strike and knowing where to be at the key moment.
Ole Gunnar Solskjaer has said he is maturing rapidly from a boy into a man — and it certainly looked that way when he was towering over the reporter in his post-match interview.
Now he just needs to work on adding consistency to his game, as do United, starting with Sunday's trip to Wolves.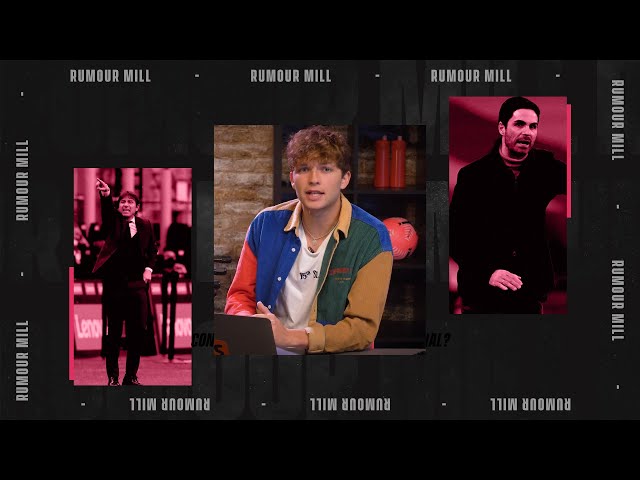 Happy Hammers
Before moving on to my predictions, my old boss David Moyes and West Ham deserve some credit for the fantastic 4-1 win against Leicester.
Everybody knows what a brilliant campaign the Hammers had last season and I thought they would push the Foxes close — but the manner of the victory was super impressive, even with Ayoze Perez's red card.
Knowing David, he will want to keep strengthening the team with quality additions but he is not the kind of manager to build a squad of 20-plus players.
He wants a tight-knit group of guys he trusts, probably around 16 or so, that will all come in and do their job for the team when needed.
I think the period without fans in the stadium has allowed him to get West Ham playing in a different style, where they are patient with their build-up and do not panic on the ball.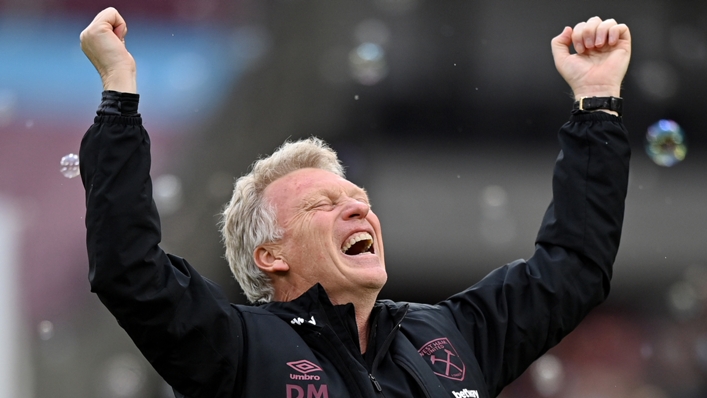 Now the fans have seen the success of last season, they are fully behind it. And I have to say, it is an amazing club to play your football at if there is a positive atmosphere around the place.
I think Moyes and West Ham are a match made in heaven and I am not sure he would leave even if another club came in for him.
He appreciates the opportunity he has been given and is already well on the way to achieving something special in East London, which is great to see.
Now they just need to keep the momentum going against Crystal Palace.
Prediction time
I was chuffed to get the outcome of eight matches correct last week — hopefully another strong performance is on the way!
Manchester City vs Arsenal (Saturday, 12.30pm)
Plenty will be expecting a one-sided affair but I am not so sure. City will not abandon their passing principles and that suits the way Arsenal want to defend. I will have to say a home win but by a smaller margin than most anticipate.
Aston Villa vs Brentford (Saturday, 3pm)
Villa got a good win last week and will be keen to make their home ground more of a fortress this season. I think Dean Smith's side can deal with the physical threat Brentford will possibly try to pose.
Brighton vs Everton (Saturday, 3pm)
This is a tough one to call but I am leaning towards Everton. Brighton have made a very impressive start but stringing three straight wins together in the Premier League is a big ask. Rafa Benitez's men have looked sharp and I think they nick this.
Newcastle vs Southampton (Saturday, 3pm)
Although Southampton got a great point last time out, I still think they are in more danger of relegation than Newcastle this season. Given the match is at St James' Park, I expect a home victory.
Norwich vs Leicester (Saturday, 3pm)
The Canaries have suffered two heavy defeats already and things are unlikely to improve here. Brendan Rodgers is one of the best coaches in the league at identifying where things have gone wrong and I expect Leicester to bounce back from Monday's heavy loss.
West Ham vs Crystal Palace (Saturday, 3pm)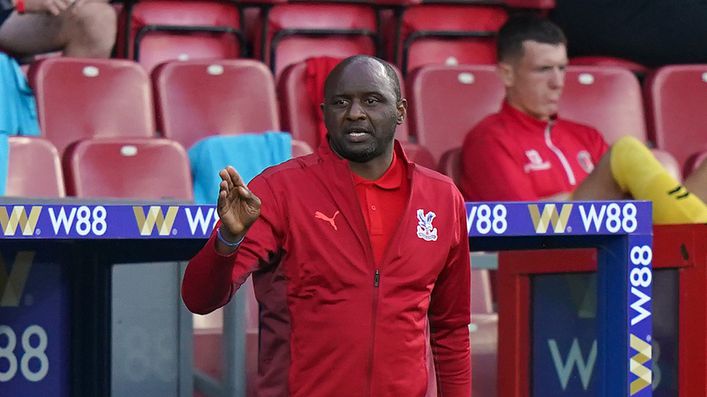 I was pleased to see my mate Patrick Vieira get his first point on the board as Palace boss last week, though I am sure he would have wanted all three. This is a tough ask but I think they can keep the momentum building and nick a point.
Liverpool vs Chelsea (Saturday, 5.30pm)
You better believe I will be watching this one! I cannot wait to see Virgil van Dijk up against Romelu Lukaku — it is going to be fascinating. Chelsea could cause problems at Anfield by playing on the break but it probably ends level.
Burnley vs Leeds (Sunday, 2pm)
This is a clash of styles and I expect Leeds to have more of the ball and periods of sustained pressure. However, Sean Dyche is a shrewd operator and I think he will find a way to exploit the weaknesses of the visitors. It looks like a 1-0 to me.
Tottenham vs Watford (Sunday, 2pm)
Considering their first two results, this should be a straightforward win for Spurs — but things are not always as simple as they should be in North London. I expect them to get three points but they cannot take anything for granted.
Wolves vs Manchester United (Sunday, 4.30pm)
Bruno Lage is still looking for his first point as Wolves boss and this would be some game to get it in. They are not playing badly but you do not have to play badly to lose in the Premier League. Sadly, I think United will beat my old club.
Joleon Lescott was talking to Matthew Hill