In Focus: Romero form has given Spurs the Cris of life
Cian Cheesbrough
LiveScore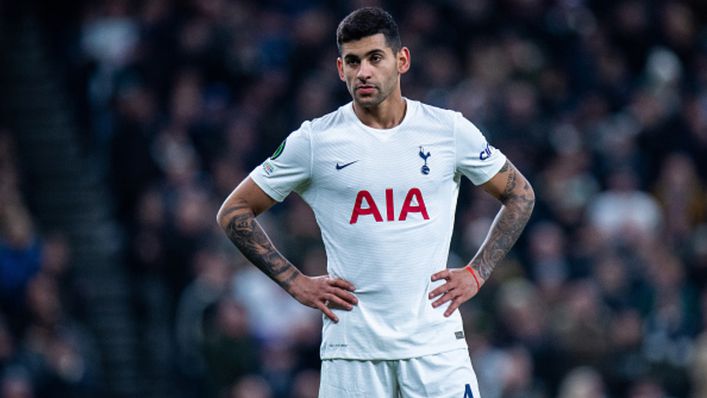 Tottenham put on a display of attacking excellence to beat Newcastle 5-1 last Sunday — but many of the post-match plaudits went in the direction of Cristian Romero.
In a near faultless display in North London, the 23-year-old defender impressed in weathering some early Magpies pressure which allowed Spurs' star forwards to do the damage later in the game.
The centre-back seems to be improving week on week, playing a key role in Antonio Conte's men winning five of their last six in the Premier League.
As the Lillywhites look to continue their pursuit of the top four by beating Aston Villa on Saturday, we turn the spotlight on their popular Argentine.
Magpies delight
Romero has caught the eye in a Spurs shirt on several occasions this season, but his display against the Geordies was arguably his most complete yet.
The No4 seemed to be everywhere, putting in big tackles, last-ditch blocks and composed touches all in equal measure.
He kept star Magpies forward Allan Saint-Maximin quiet throughout the 90 minutes, while an outstanding block to deny Joe Willock from point-blank range prevented Spurs from going behind early on.
That led co-commentator Jamie Carragher to say: "Romero deals with it. The ball is flashing around. What a block. He's a top player."
The statistics show what an exceptional performance it was too.
The defender made the most tackles (six) and won possession the most times (11) of anyone on the field, while he completed 77 passes with a completion rate of 93.9%.
The missing piece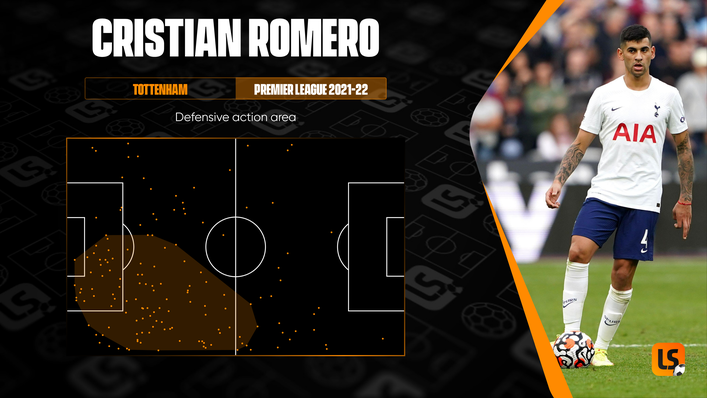 Romero essentially missed Conte's first two months in charge of Tottenham after suffering injury shortly after the Italian's Premier League opener against Everton.
With the South American now back in the side, it is no surprise to see Spurs return as contenders for the top four.
Their hopes of Champions League football looked in real doubt after three defeats in a row in January and February, but five wins in their last six saw them leapfrog Arsenal into fourth during Matchday 31.
Starting all six of those games as well as the previous four, Romero is really hitting his stride alongside Eric Dier and Ben Davies in Conte's three-man defence.
Having that duo behind him allows Romero to take a proactive approach to defending, using his strength and aggression to get the better of an opponent.
And Dier thinks that is exactly what the Italian boss is looking for.
Speaking about another strong display by Romero in a 3-1 win over West Ham, the England international said: "That is what the manager wants in the centre-backs, especially on the sides, but from all three of us he wants us to break the lines and be aggressive.
"I think that Cuti [Romero], one of his best qualities is that he is very aggressive and he reads the game very well and the same for Ben [Davies] as well."
Hot head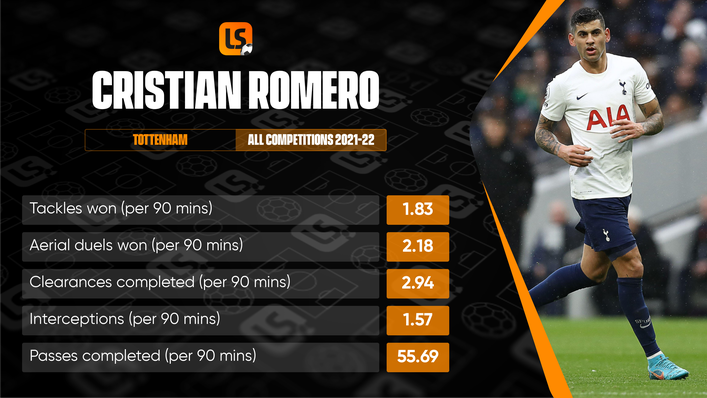 But the aggression and intensity that helps him defend so emphatically has also proved his downfall at times during his maiden campaign in England.
In Conte's first Spurs game against Vitesse in the Europa Conference League, Romero was needlessly sent off just weeks after a particularly hot-headed display in a 1-0 defeat to West Ham.
What is more, a sloppy handball against Manchester City almost denied Spurs an excellent victory over the title-chasers in February.
He also drew criticism for shouting in the face of Harry Maguire following the Manchester United defender's own goal during Tottenham's 3-2 defeat last month.
With 10 yellow cards in 25 appearances this term, Romero is certainly a defender who plays on the edge.
But that is something that can be harnessed in the right way given time, particularly as he continues to develop under the tutelage of staunch disciplinarian Conte.
Sky is the limit
The ease with which Romero has already taken to England's top flight has many tipping him for the very top and drawing comparisons with some of the league's best.
Former Premier League defender Ashley Williams can see similarities between the Spurs ace and a certain Liverpool star.
Williams said last month: "There are comparisons with Virgil van Dijk, his upper-body strength, he doesn't get beat much in a one vs one.
"He is tough, he is solid, he is strong, he likes the battle, he does not shy away from it at all. He is brave enough to step in to try and win things in front."
The Dutchman's arrival at Anfield in 2018 proved to be a transformative one after years of their defence flattering to deceive.
Spurs have had similar problems in recent seasons but with Romero now regularly in the team, they too look a different proposition.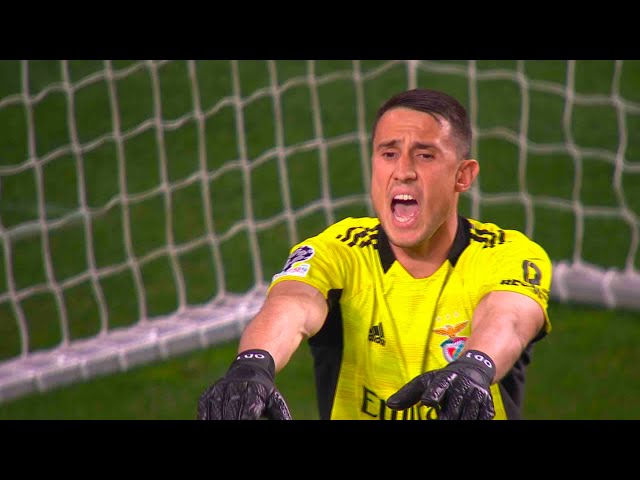 Tags