In Focus: Roberto is no longer a Firm favourite up front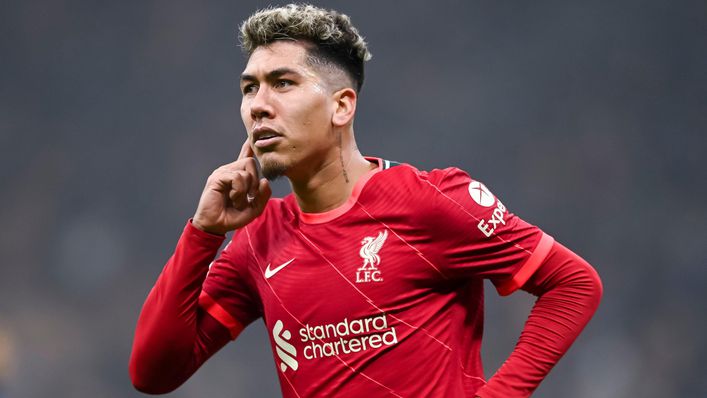 As Liverpool briefly went top of the Premier League with a 2-0 win over Watford on Saturday, there was a rare sight up top as Roberto Firmino started.
A central member of the attacking trio that fired the Reds to European glory in 2019 and the Premier League title a year later, Firmino has seen his involvement dramatically reduced this season.
But despite Diogo Jota's scintillating form keeping him out of the starting XI, the Brazilian has kept scoring.
Is Firmino Liverpool's new supersub? As Jurgen Klopp and Co prepare for the first leg of their Champions League quarter-final showdown with Benfica tonight, we turn the spotlight on the 30-year-old.
A reduced role
Firmino's appearance in Klopp's XI against the Hornets was just his 15th of the campaign in all competitions.
He has missed a fair chunk of this season through injury and illness, starting fewer than half (10) of the 22 Champions League and Premier League games for which he has been in the squad.
That represents a significant reduction from last term, when he started 36 of 45 such matches (80%).
Ultimately, Jota has just been too good for Firmino to hold on to a regular starting spot in the side.
Making it count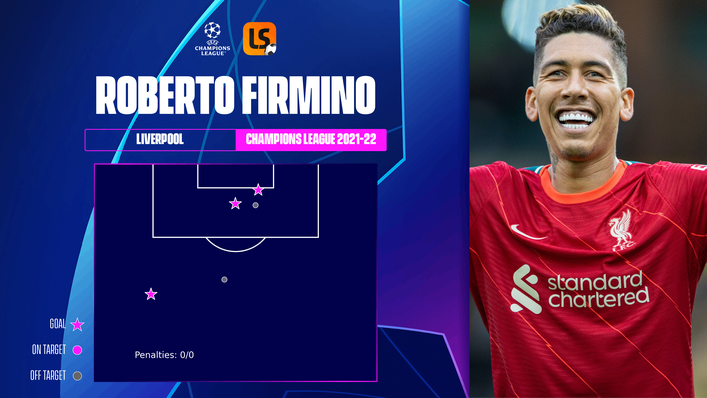 Firmino is spending markedly less time on the pitch this term, averaging 56.9 minutes per game in all competitions, compared to 79.1 last season.
But he is already just one goal away from bettering last season's tally of nine, having almost doubled his scoring rate from 0.28 per 90 minutes to 0.53.
Liverpool's No9 may no longer be the main man leading the line but no one can say he is not making his playing time count.
Making up for the fact he is taking fewer shots, the former Hoffenheim striker has seen his accuracy rise from 40.96% to 45.95%.
Master of his craft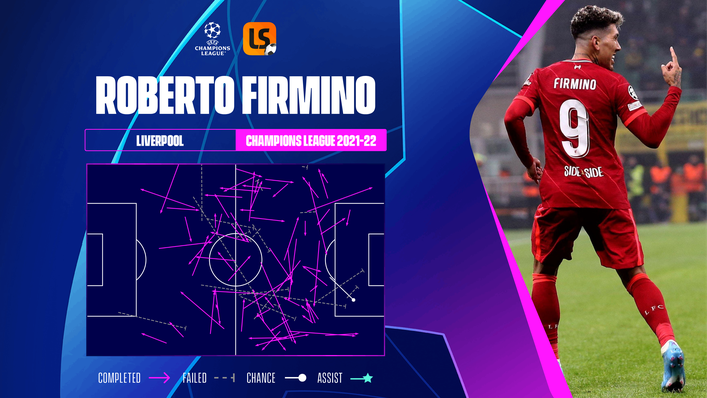 Not suited to operating out wide, Firmino is arguably the least flexible of the Reds' array of attacking options.
That, along with Luis Diaz's immediate impact and Sadio Mane being used centrally more often, has hindered him.
But no one else in the Liverpool squad plays the false nine role as expertly as Firmino.
His interpretation of space, ability to link play and diligent defensive work mean he is one of a kind.
And when Klopp needs that particular job doing, there is only one player he calls upon.
Feeling the love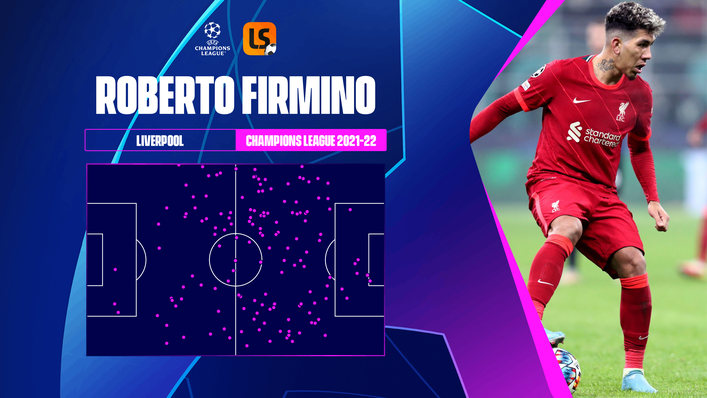 No matter how many trophies Liverpool end up scooping this season, last October's 5-0 demolition of rivals Manchester United at Old Trafford will live long in the memory of Reds fans.
Firmino did not score but produced one of his best performances of the season — after which Klopp paid tribute to the South American.
He said: "He played again outstandingly well.
"Mo [Salah] gets a lot of attention and rightly so but Bobby, for people with football knowledge, I'm pretty sure when he ends playing people will write books about how he interpreted the false nine position.
"I won't say he invented it. But the way he plays it from time to time looks that way.
"Offensively he is obviously a nice link-up player and he scores from time to time. [Firmino] knows how much we appreciate what he is doing and that is what matters most."
Next in line
Along with Mohamed Salah and Mane, Firmino's current deal is up next summer, which means the 2022-23 season could be his eighth and final campaign in a Liverpool shirt.
But such is his importance to the cause, even in a reduced role, it is hard to imagine a situation in which his Anfield career simply fades away.
Despite his limited involvement from the start, Firmino is still seventh among all Reds players for chances created (1.17 per 90) and second for assists (0.23).
Out of possession, no one wins the ball back in the attacking third more often than him (1.64 times per 90).
Firmino might not be as involved as much as he would like for the rest of his Anfield career but the 55-cap international still has a vital role to play.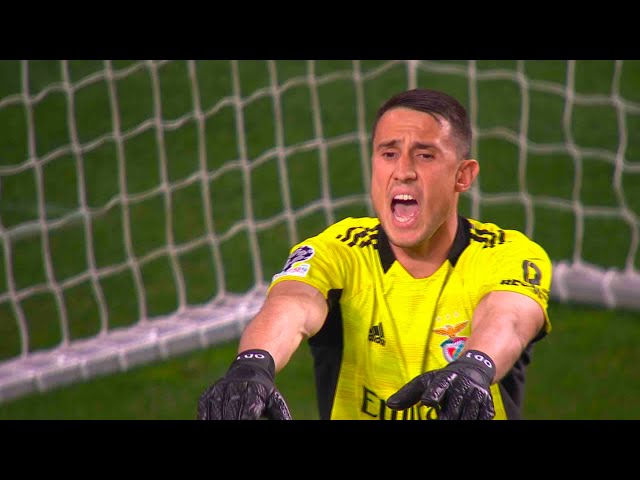 Tags