In Focus: Foden's return can help City Phil their trophy cabinet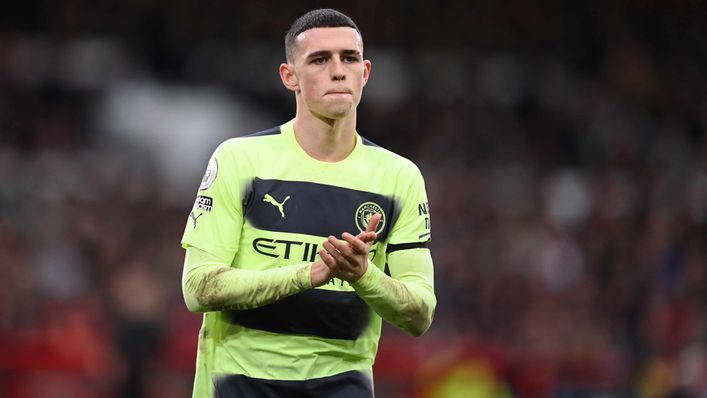 Manchester City fans will have been thrilled to see Phil Foden back to his breathtaking best against Bournemouth.
The England international, 22, notched his eighth goal and fourth assist of the Premier League campaign during a dazzling display on the South Coast in what was his 200th Citizens appearance.
Remarkably, it was only the second time Foden has completed 90 minutes at club level since November's World Cup break.
Ahead of City's FA Cup fifth-round clash with Bristol City, we take a look at the Stockport-born star's recent rocky period and why his return bodes well for City's three-pronged trophy hunt.
Growing presence
Foden's importance to City has risen year-on-year since making his first-team breakthrough.
In 2019-20, Pep Guardiola gave the academy graduate nine league starts. One season later, that tally rose to 17.
Last term, Foden started 24 of a possible 38 matches in the Citizens' Premier League title-winning campaign — equating to 2,133 minutes on the pitch.
That was the eighth-highest tally in a star-studded squad and could have been even higher if not for a foot injury the midfielder sustained in early August.
Any hopes he had of setting a new personal best this season now look slim, however.
Out of the picture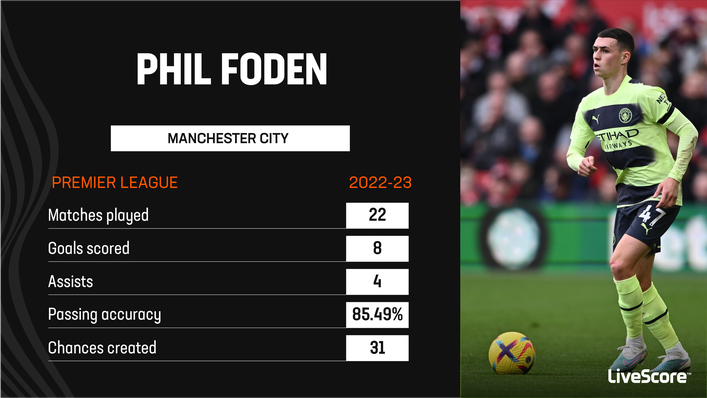 In City's opening 25 Premier League matches, the No47 has notched up only 1,260 minutes.
While a niggling foot injury sustained around early January has slightly impacted that figure, many pundits have also speculated whether a lack of form has also played a part.
After January's disappointing derby defeat to Manchester United, where Foden was hauled off after just 57 minutes, ex-pro Chris Sutton questioned the youngster's performance levels.
Sutton said: "I don't know what's happened to Phil Foden at this moment in time. He hasn't played well since he's come back after the World Cup."
Foden did not start any of his side's four games after that display with Guardiola citing fitness as the primary reason, though it is possible that the Spaniard had a deeper motive.
Test of character
Considering the embarrassment of attacking riches Guardiola has at his disposal, giving an underperforming forward a spell out of the side is no issue.
In Foden's absence, City won four of their five Premier League outings with seven different scorers sharing a 13-goal haul, including the likes of Jack Grealish, Riyad Mahrez and Julian Alvarez.
By the time Foden was reintroduced against Nottingham Forest, he was chomping at the bit to impress and his virtuoso performance against Bournemouth a week later had him back dominating headlines.
In the last 12 months alone, world-class operators such as Joao Cancelo, Raheem Sterling, Gabriel Jesus and Oleksandr Zinchenko have walked away from the Etihad due to a lack of minutes.
Guardiola's rotation policy has caused frustration for many a player, yet Foden has shown he has the mettle to roar back from adversity.
Diamonds are forever
Guardiola moved quickly this weekend to reaffirm his love for the Three Lions international.
The 52-year-old explained: "Phil made an incredible effort playing with pain and arrived at a moment when he said, 'Pep, I cannot any more', so he had to rest.
"We gave him a week or two off, and after that Riyad Mahrez was in his best time of the season and Jack Grealish made a step forward.
"But if you are saying that I don't trust Phil, forget about it. Phil is our diamond. He needs to be himself. I just saw other players better than him at times after the World Cup."
To his credit, Guardiola's stance is backed some key numbers.
This campaign, Foden is only creating 0.29 big chances per 90 minutes, compared to Grealish's 0.40 and Mahrez's 0.42, while he also trails the pair in terms of pass accuracy.
Hitting his stride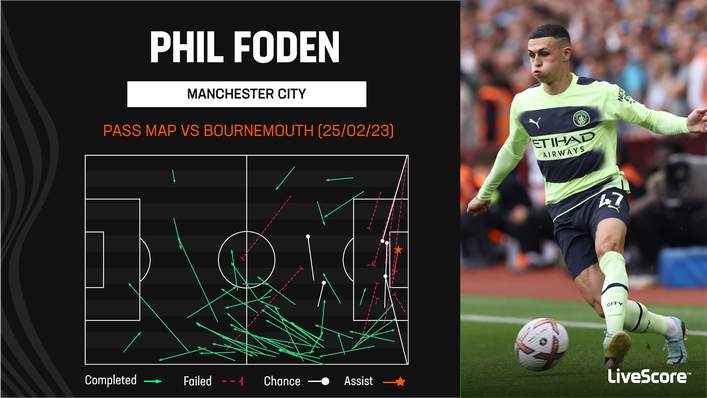 It may be that Foden is bringing his best form to the party at the perfect time.
The Citizens are still firmly competing on three fronts this term, with a victory over Championship side Bristol City tonight putting them three wins from FA Cup glory.
Their Champions League last-16 tie with RB Leipzig is finely poised at 1-1, though home advantage in the second leg makes them red-hot favourites to progress in their quest for a first European title.
Meanwhile, the title race looks increasingly set to go to the wire — all of which means there are plenty of huge games still to come for City over the next three months.
Foden himself said last week: "I am just all for the team. I just want to work hard in every opportunity that I get and it is all about just helping the team."
That hard work may well reap rewards for him and his club between now and late May.
Tags